Nicki Minaj COVID Tweets Debunked By Stanford Disease Specialist
A Stanford Disease Specialist is sharing her perspective on the recent tweets made by rap superstar Nicki Minaj regarding the COVID-19 vaccine.
On Tuesday, Stanford Health Care's Infectious Disease expert Dr. Anne Liu spoke to KPIX about patients she's treated that received the COVID-19 vaccine and those who haven't as of yet.
"This is a tough topic," said Liu. "I have patients who have taken their time to get vaccinated and some of them eventually come around and some of them have died of COVID. When our unvaccinated patients died of COVID despite our best efforts to get them vaccinated, or to treat them even after they have gotten the infection, it's really horrible."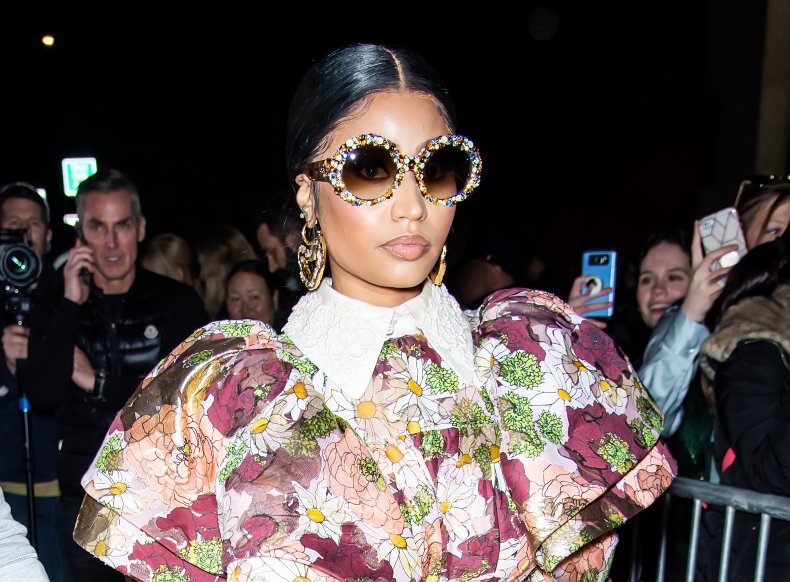 Liu then went on to speak about the dangers of spreading misinformation regarding the COVID-19 vaccine, saying that, "It's very unsettling." Liu also mentioned how those individuals who have huge followings are "casting doubts on topics that there is better information to be found on."
"The people we are seeing in the hospital with COVID are either unvaccinated or their immune systems are such that they cannot respond to the vaccine. And it is really devastating," said Liu.
Liu also referenced the infertility claims that Minaj made and how science is an everchanging matter.
"Upfront, we have to say there are many causes of infertility and testicular swelling," said Liu. "The COVID vaccines are not on that list. There is still a lot to be discovered whether the COVID infection can actually affect your fertility. The jury is out on that. But there is some data on COVID infection actually affecting other sexual functions."
Minaj caused an uproar on Twitter on September 13 when she announced that she wouldn't be in attendance at the 2021 Met Gala due to her being unvaccinated. This led to Minaj responding to celebrities and critics about her vaccination status in which she responded that she wanted to get more information about the vaccine.
Minaj also stated that her cousin's friend in Trinidad got the vaccine and allegedly experienced swollen testicles which further fueled her skepticism and the public's perception of her views regarding the vaccine.
After her tweet, Minaj was invited to the White House, but once she received the invitation, she stated that she was blocked from posting on Twitter and vowed to never use the platform again.
A spokesperson for Twitter told Buzzfeed on September 15 that "Twitter did not take any enforcement action in the account."