Nicki Minaj Fans Slam Madame Tussauds Wax Figure But Rapper Actually Loved it When it Debuted Years Ago
Madame Tussauds Berlin unveiled a wax figure inspired by rap superstar Nicki Minaj on Tuesday.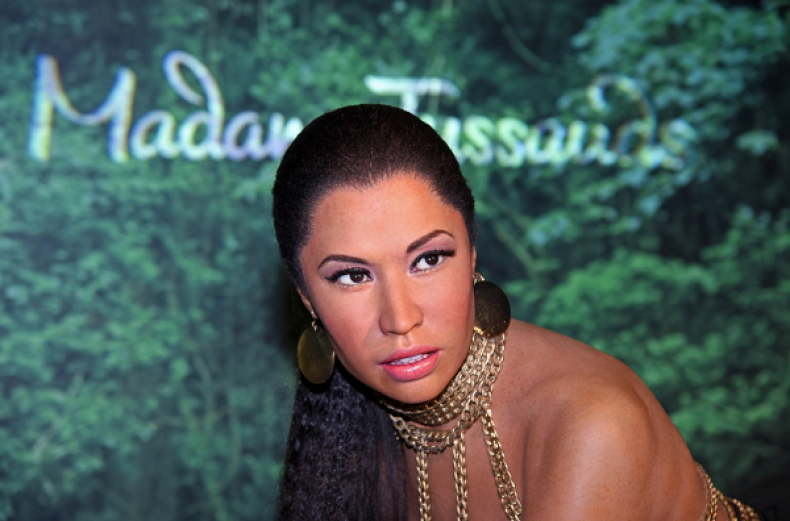 The figure isn't the first time the famous wax museum has immortalized Minaj. The Queen rapper was first featured in an exhibit at Madame Tussauds Las Vegas back in 2015.
In fact, the statue now included in the Berlin location's collection isn't a new wax figure at all—the Las Vegas figure has just been relocated. The museum often rotates wax figures throughout it's more than 20 locations across the globe.
Fans may not have been pleased with the re-introduced figure at Madame Tussauds Berlin, but back when the statue was first released, people seemed to be thrilled by it—including Minaj.
She shared her excitement over it on Instagram after it was unveiled in August 2015.
"YOOOOOOOOOOOOOOOOOO WTF?!?!?!?!??!?? Had no idea they were really doing this," Minaj wrote in an Instagram video post of the figure along with dozens of heart-eyes emojis. "I would've went to Vegas for this. #HappyBirthdayAnaconda Madam [sic] Tussauds Wax Figure—whoever did this [emojis]."
Tussauds' figure is modeled after one of Minaj's many looks from the music video for her 2014 smash hit 'Anaconda.' The wax statue wears a gold-chain bustier and black spanks with hair pulled back in a long ponytail.
This isn't the first time Minaj's wax figure has generated headlines. Shortly after its Las Vegas debut, fans took to posing explicitly next to the statue, leading Madame Tussauds to announce they would increase security near the exhibit and redesign it in order to prevent visitors from taking lewd photos.
Upon the figure's unveiling in Berlin, some of Minaj's adoring fans said the wax figure looked nothing like the New York rapper. Hundreds of people took to social media to share their opinions of the sculpture, with many claiming it looked more like a woman of Asian or Spanish decent as opposed to Minaj, who was born in Trinidad and Tobago.
"When did @NICKIMINAJ turn into #Pocahontas? Who created this thing, Helen Keller? She's so much prettier than this. They ever [sic] get these things right. Maybe it's time to stop the whole wax figure thing," one person on Twitter wrote.
Some thought the wax figure looked more like other notable people compared to Minaj.
"Girl that's Selena Quintanilla," one user wrote on Twitter.
"Why does the new @NICKIMINAJ wax figure look like a younger Rosario from @WillAndGrace," another Twitter user wrote.
Madame Tussauds did not respond to Newsweek's request for comment at time of publication.
See a few more reactions to Berlin's Minaj wax figure below.