Why Did the Police Arrest Nicki Minaj's Husband Kenneth Petty?
Rap star Nicki Minaj's husband Kenneth Petty's is facing legal trouble.
The 41-year-old, who tied the knot with Minaj in October 2019, was arrested in Los Angeles on Wednesday. The U.S. Marshals Service confirmed Petty surrendered himself after failing to register as a sex offender in California, where he now resides with his wife.
Petty has lived in Los Angeles with Minaj since July 2019. Under the Sex Offender Registration and Notification Act, offenders are legally required to update registration in "each jurisdiction they reside, are employed, or attend school." Failure to properly register and update personal information within a jurisdiction is considered a federal offense and can result in fines and a maximum 10-year prison sentence.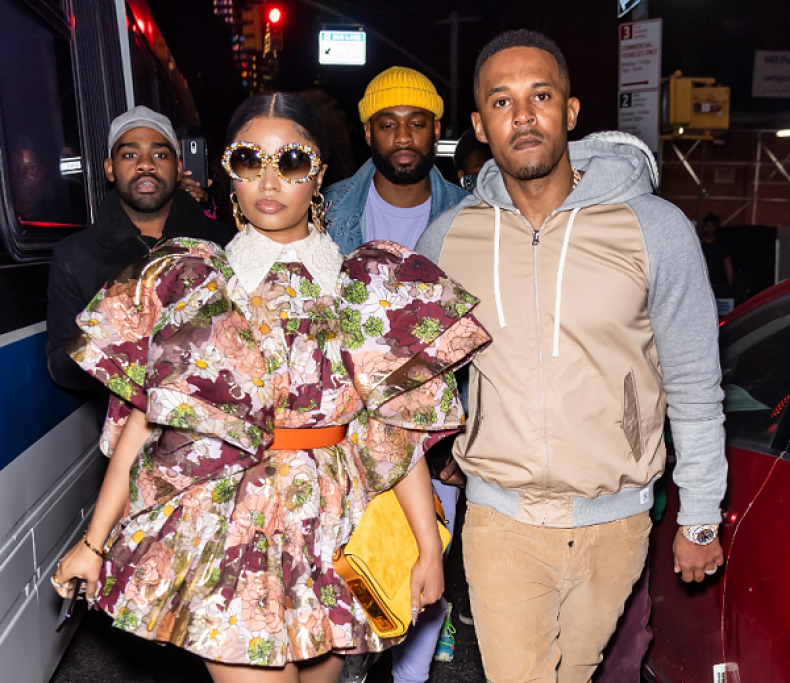 Petty pled not guilty following his arrest on Wednesday and was allowed to go after posting a $100,000 bond, according to TMZ. Despite prosecutors' requests to place him on house arrest, he was ordered to wear an ankle monitor and abide by a curfew. He was also forced to hand over his passport and will be limited to traveling outside of Southern California. Petty is also required to abstain from drug use, including marijuana despite being recreationally legal in the state.
New York native Petty is registered as a Level 2 sex offender, according to the Department of Justice's website. He was convicted for the attempted rape of a 16-year-old girl in 1995, during which he allegedly used a "knife/cutting instrument" to coerce her into sex. Petty was delivered an 18- to 54-month prison sentence. However, he only spent nearly four years behind bars before he was released in January 1999.
Petty was back behind bars in 2006 on first-degree manslaughter charges stemming from a gunfire incident that killed a man named Lamont Robinson in 2002. He spent seven years in prison for that crime, but was placed on a supervised release program from 2013 to 2018.
Minaj has often defended her husband against fans who have criticized her choice to marry an ex-convict. Just two months after marrying Petty, the "Yikes" rapper snapped on Instagram fans commenting on Petty's former rape charge.
"He was 15, she was 16... in a relationship. But go awf, Internet," she wrote. "Y'all can't run my life. Y'all can't even run y'all own life. Thank you boo."
Minaj and Petty grew up together in Queens, New York. Petty was considered one of Minaj's first real boyfriends after they began dating when she was 16.
Petty is expected to appear in court on March 23.