Nicki Minaj Calls out Kylie Jenner Again: Did Travis Scott and Kylie Take 'Queen' Rapper's Seats at the 2018 VMAs?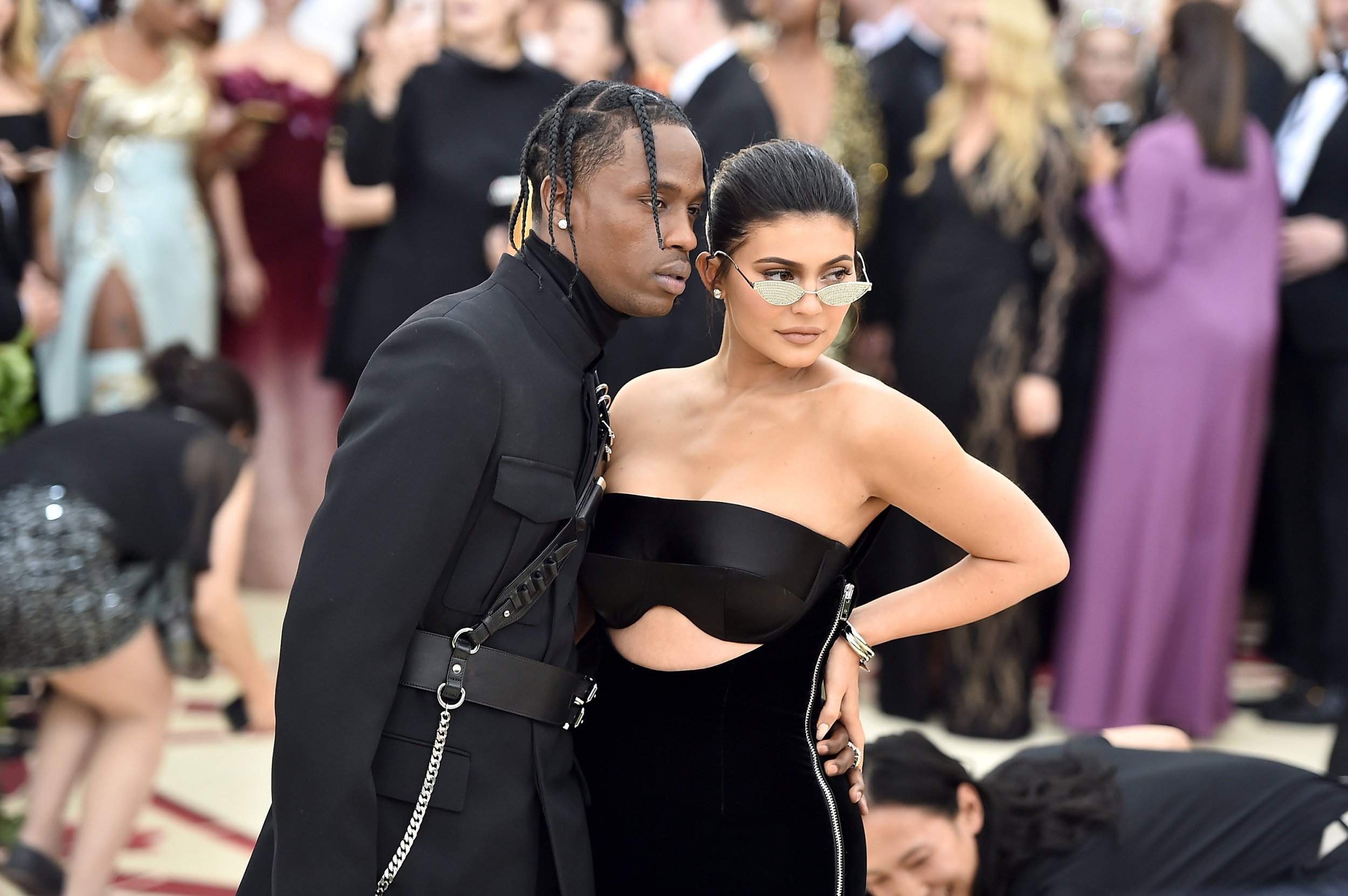 The seat cards for the 2018 MTV Video Music Awards showed Kylie Jenner and Travis Scott behind Nicki Minaj, but they reportedly took her seats during the show Monday, E! News said Tuesday.
The seating chart (below) from before the event on Friday had Minaj sitting in front of Scott and Jenner, which people thought would be a problem after she called out Scott, Jenner and Spotify on Twitter Sunday. Minaj's album, Queen, debuted behind Scott's Astroworld on Billboard, and she thought Jenner's promotion of Astroworld was to blame. "Travis sold over 50K of these," she wrote, with a screengrab of Jenner's Instagram post promoting her boyfriend's album. "I spoke to him. He knows he doesn't have the #1 album this week."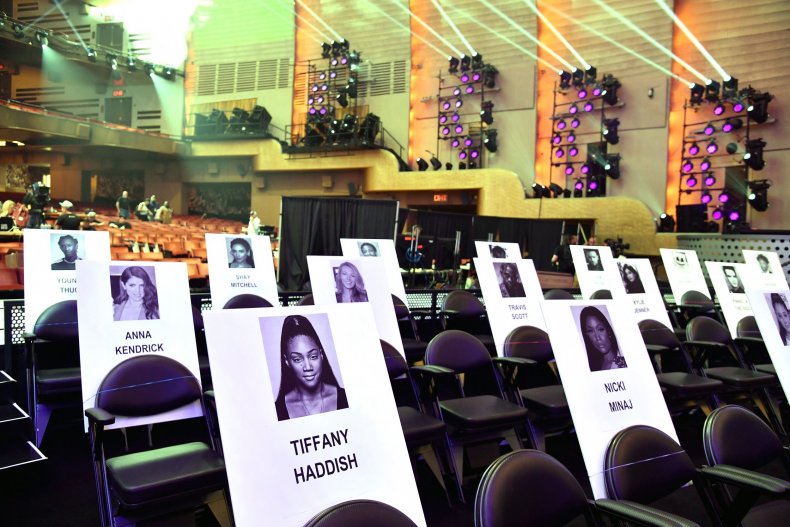 "I put my blood sweat & [sic] tears in writing a dope album only for Travis Scott to have Kylie Jenner post a tour pass telling ppl [sic] to come see her and Stormi," Minaj said in a subsequent tweet.
"People are calling me thinking I'm huffing & puffing," she wrote in one of her last tweets on the matter. "Omg [sic] y'all this is sarcasm/dry humor. Yikes. I'm having the most iconNIC [sic] time."
Neither Jenner nor Scott has responded. Some thought there might be some sort of follow-up at the VMAs, but nothing happened, because Minaj wasn't in Radio City Music Hall at the same time they were, E! detailed. She left at 9:24 p.m. and went to The Oculus, where she performed "Barbie Dreams," "Fefe," "Ganja Burn" and "Majesty." She didn't go back to Radio City Music Hall.
Jenner and Scott didn't walk into the music hall until 10 p.m., at which point they sat in Minaj's seats, according to the publication. Jenner exited at 10:55 p.m., following Scott's performance, and a seat filler took her spot.
Jenner and Scott's assigned seats had reportedly been changed from behind Minaj's to across the room, TMZ said Monday. This was reportedly so he wouldn't be behind the person whose album was behind his on the Billboard chart, according to the publication.
VMAs executive producer Jesse Ignjatovic told E! News Monday they do take seating requests from the talent. "Everyone works together to make sure they're in a spot where they're happy and comfortable," he said to the publication. "The point [of the show] is to be entertained, to have fun, to hang out with your friends."
Minaj has not commented on the VMAs, during which she did not cross paths with Jenner or Scott, but she mentioned Jenner's post again on her Queen Radio show on Beats 1 on Apple Music Tuesday. "When [Scott] realized that Queen was about to [be] the No. 1 album in America, he and his label decided to have Kylie and baby Stormi put up a tour pass," she said.