Nicki Minaj Praised for Pulling Out of Saudi Arabia Concert After Furious Online Backlash
After facing pushback for an upcoming performance in Saudi Arabia, Grammy-nominated rapper Nicki Minaj has announced she will no longer take part in the engagement, garnering praise from many.
Minaj was scheduled to perform at the Jeddah World Fest in Jeddah on July 18, along with DJ Steve Aoki and former One Direction band member Liam Payne. However, on Tuesday, she told the Associated Press that careful reflection prompted her to not move forward with the performance.
"While I want nothing more than to bring my show to fans in Saudi Arabia, after better educating myself on the issues, I believe it is important for me to make clear my support for the rights of women, the LGBTQ community and freedom of expression," Minaj said.
Ahead of her announcement, the Human Rights Foundation sent a letter to Minaj requesting she cancel her appearance as a "symbol of solidarity with the ongoing suffering of the Saudi people." The letter labeled Saudi Arabia as one of the "most repressive regimes on earth" and said if Minaj continued with the performance, she would be "in a league with the people who respond to freedom of expression and thought with murder."
Following news that Minaj had canceled her appearance, Thor Halvorssen, chief executive officer of the Human Rights Foundation, expressed his gratitude to the rapper. He wrote on Twitter, "This is what leadership looks like," and called her decision "inspiring and thoughtful."
Oscar-nominated director Josh Fox noted that Minaj likely had a big payday coming to her for the concert and called pulling out a "big thing to do."
Jeffrey Smith, founding director of Vanguard Africa, and executive director of Freedom Forward Sunjeev Bery also applauded Minaj.
While praise poured in for Minaj, Halvorssen requested that Aoki and Payne follow her lead and also pull out of the concert.
In June, a United Nations report named Saudi Arabia responsible for the murder of Washington Post columnist Jamal Khashoggi. It also claimed there was sufficient evidence to bring a criminal investigation against several senior officials, including Crown Prince Mohammed bin Salman, also known as MBS.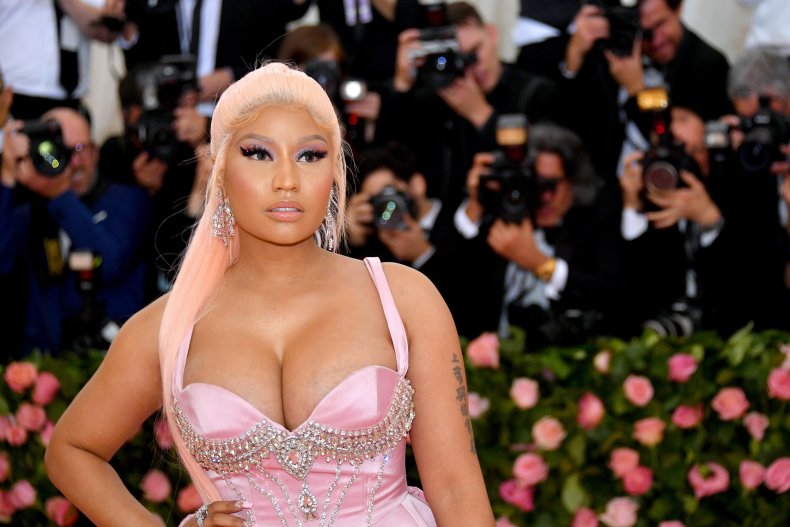 Representative Tom Malinowski introduced a bill in the House of Representatives in April that would hold Saudi Arabia accountable for Khashoggi's death. If signed into law, those connected to Khashoggi's murder (or the impediment of the murder investigation) would be ineligible to enter the United States.
Khashoggi's murder isn't the only blight on Saudi Arabia's human rights record in recent days. Back in February, Senator Marco Rubio introduced a resolution that demanded the immediate release of Saudi Women's Rights activists. The activists were jailed for campaigning for speaking out, largely against the right to drive and the country's male guardianship system. In April, two American citizens, identified as journalist Salah al-Haidar and doctor Bader al-Ibrahim were arrested.
While the ban on women driving in Saudi Arabia was lifted, women still need the permission of their male guardian, whether that be their father, husband, brother or son, to enroll in higher education, seek employment, travel or marry, according to Amnesty International.
David Guetta, Enrique Iglesias and the Black Eyed Peas have all performed in Saudi Arabia on previous occasions. In January, Mariah Carey and Sean Paul also performed in the Middle Eastern country, ignoring calls to cancel.
This article has been updated to reflect Sunjeev Bery's current position at Freedom Forward.