Nicki Minaj Says She Felt Bullied By Travis Scott, Kylie Jenner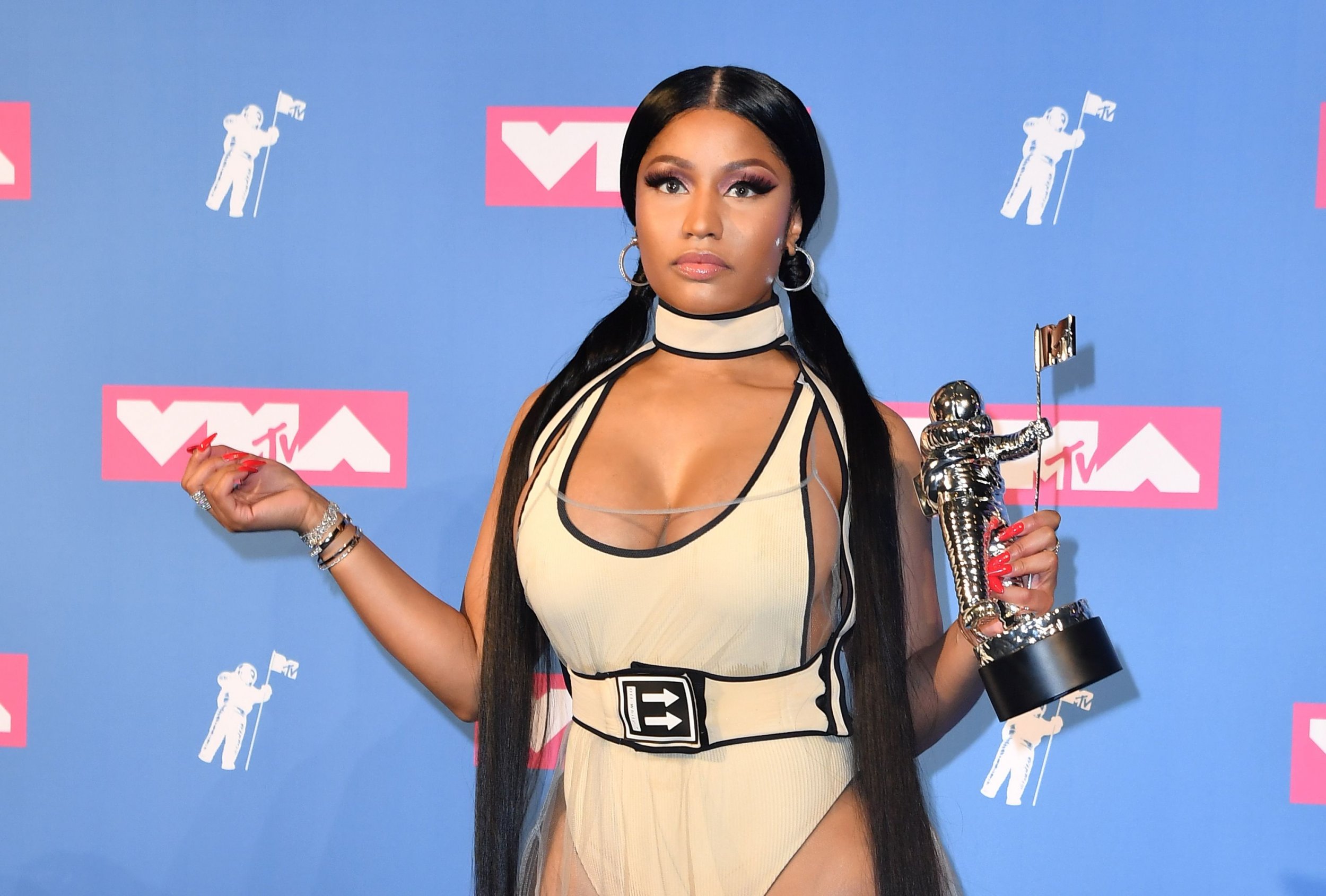 Rapper Nicki Minaj opened up about her feud with Travis Scott and Kylie Jenner in a conversation with Ellen DeGeneres on Tuesday's episode of DeGeneres' show, Entertainment Tonight Online reported Tuesday.
Minaj previously called out Scott and girlfriend Kylie Jenner on Twitter for using Jenner and daughter Stormi as promotional tools for Scott's chart-topping album, Astroworld.
"It's just when you have a No. 2 album to someone who's selling shirts and merch and is selling passes for a tour that's not even announced yet, it feels like you're being tricked," she said. "It feels like someone is playing a game and beating you at a game as opposed to just selling music. I want to sell music."
Minaj also stated she felt "bullied" by the events. "I don't like being bullied, and I don't like being taken advantage of and sometimes people use scare tactics against you because they know, especially as a black woman, that people will call you angry or bitter," Minaj explained. "So now it's almost like we're not allowed to defend ourselves or stand up for ourselves, and I'm not going to have that."
DeGeneres also spoke with Minaj about her love life. Minaj is single for the first time in a while, but that doesn't mean she's not seeing anyone. The rapper hinted at a new fling.
Minaj commented on a new boy in her life, explaining he is "fairly new." "He's been around for a couple weeks now. I'm just chilling," she shares. "I've always been in a relationship my whole life. I was in a relationship since I was 15 years old. This is the first time that I'm single and I'm happier. I'm more free. I used to feel like I had to have a man, and I want every woman out there to know you absolutely don't."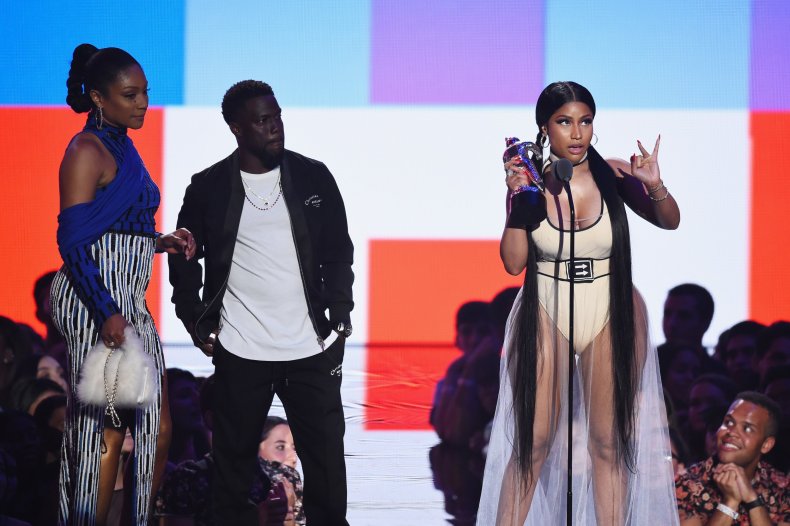 DeGeneres inquired about a lyric on Minaj's new song, "Barbie Dreams," from her latest album Queen. The lyric, which claims Minaj wants to have sex three times a night with her partner, reads, "But if he can't f*** three times a night, peace."
Minaj spoke of the truth behind the lyrics. "If you have someone that you don't see on a regular basis… if you see them once or twice a week, then yeah, three times a night!" Minaj explained. "When I see you, three times a night! And if you can't hang, goodbye. I'm not wasting my time."
She also commented she wants less than a half hour between each round. After, Minaj wants to be left alone. "I hate cuddling after. Once I get mine, if I feel really really great, then leave me alone!"