Nicki Minaj Slams Steve Madden, Says He 'Lied' and His Shoes Are 'Ugly'
While Nicki Minaj said she wanted to promote positivity after her Monday public feud with Cardi B, the rap queen's beef with shoe designer Steve Madden is just getting started. Steve Madden accused Minaj of lying on Tuesday about having a deal with the namesake brand go sour but Minaj claims it's Madden who is not telling the truth.
Before Minaj and Cardi put their feud to bed, the rap sensations went back-and-forth discussing their projects with high-profile fashion brands. Both artists shared how they had helped each other earn their respective deals.
"I'm actually helping you get a bag," Cardi said in a since-deleted 10-part video rant Monday. "Because that Diesel deal that you got, yeah that came to me first and I had to decline it because I'm already working with fashion brands, you know, which y'all gonna see cause there's more than just Fashion Nova."
Minaj, in turn, hit Twitter to detail how she was initially offered Cardi's deal with Steve Madden. "[Murder Inc. Records founder] Irv Gotti asked me to do that deal several times. I passed. You never hear me talking bout things like this," Minaj tweeted Monday. "She [really] thought she was doing [something] talking about turning down deals."
Minaj's comments elicited a response from Madden's official Twitter on Tuesday, saying: "@NICKIMINAJ you can't turn down an offer that was never made. #StopLying."
Minaj didn't let Madden's allegations slide. The 35-year-old "Chun-Li" rapper retweeted a screenshot where Madden's featured speaking with Vibe in 2015 about the failed collaboration. This screengrab was first shared by 50 Cent in a since-deleted Instagram post.
"I was gonna do a collaboration with Nicki Minaj and we got into a fight the first minute we met," Madden told Vibe. "And then we patched it up. We were cool. We text each other, we became sort of buddies. We were thinking of doing something, and I would've, but I was with Iggy and I thought, 'Coke and Pepsi.' It was a mistake. I made a mistake and I wish that I could go back in time and work with Nicki instead of Iggy."
Minaj thanked 50 Cent for before detailing how Madden, Gotti and talent manager Gee Roberson had visited her home in Malibu "begging" her to work with Steve Madden. She then claimed they asked rapper Iggy Azalea instead, but the Australian-born talent "hated" the pictures used and she "went in" on the brand. She also alleged how Gotti likely convinced Madden "to post this lie." Azalea later claimed how Minaj's statement "is facts" in a since-deleted tweet.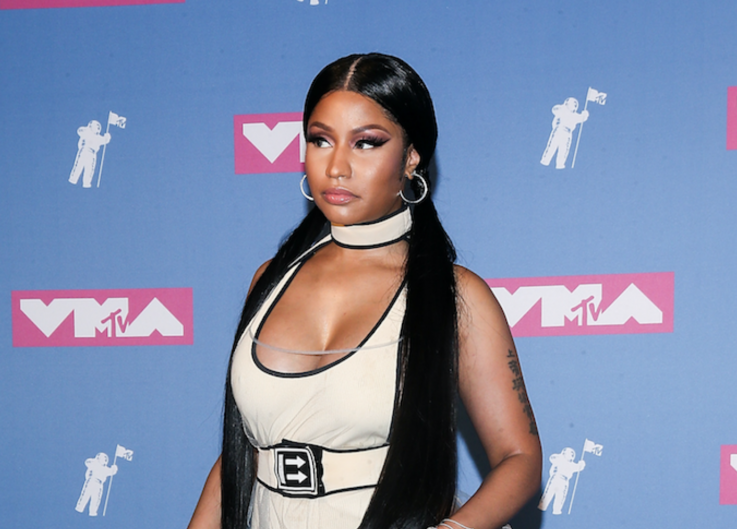 Madden issued an apology for interfering in Minaj and Cardi's feud.
".@NICKIMINAJ is an incredibly talented artist but we couldn't work together cuz the timing wasn't right," Madden explained. "@iamcardib came on the scene and I had a fantastic collaboration with her, and she is also an amazing talent. I love both @NICKIMINAJ and @iamcardib music."
Madden continued, "I hope they can reach some peace—together they could probably take over the world. There is a lot of negativity out there right now and I shouldn't have contributed to that."
Instead of accepting Madden's apology, Minaj took the opportunity to attack the shoe designer once more. "Eat a d*** n****. You lied on me cuz it was the trendy thing 2do! Ain't nobody buyin that clown s***. We couldn't work together cuz I said the shoes were ugly," Minaj tweeted Tuesday. "You see how when you do clownery it comes back to bite? WE NOT BUYING IT!!!!!! Respond to 50 instead of picking on women."
Nicki Minaj Slams Steve Madden, Says He 'Lied' and His Shoes Are 'Ugly' | Culture