NickSplat Live Streams '90s Nickelodeon Shows: How To Watch, Price and Everything You Need To Know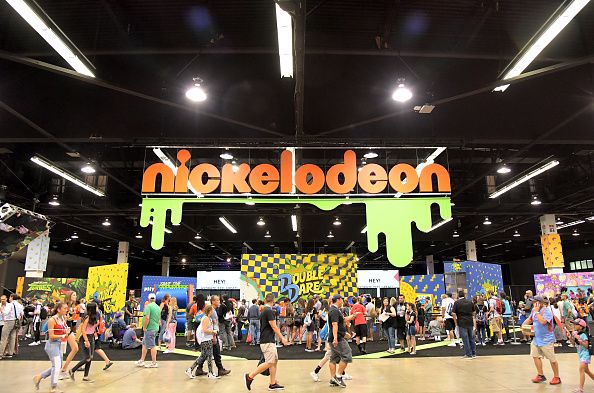 NickSplat, a streaming video-on-demand channel served on the VRV Platform with content curated by Viacom, is available for purchase starting Tuesday. The channel will feature animated and live-action Nickelodeon series from the '90s and early 2000s.
NickSplat is "a multi-screen destination that includes beloved Nickelodeon content from the 1990s and beyond across television and social platforms," according to a press release issued on Tuesday. It will feature nearly 30 classic shows.
After the channel is purchased the available shows can be streamed immediately. Viewers can sign up for a 30-day free trial or purchase the channel for $5.99 per month. The premium bundle can be purchased for $9.99 per month for ad-free viewing of any VRV show as well as exclusive series unavailable on the regular plan.
"Using the VRV platform, our goal is to empower both traditional media and popular digital brands to launch or extend their OTT channel presence," Eric Berman, head of content partnerships at VRV Ellation said in a press release. "Our partnership with Viacom is a first of its kind. We're very proud to be the premiere launch partner to bring a NickSplat channel into SVOD and share these nostalgic series so our passionate audience can fall in love with them all over again."
"Viacom's content–including our deep library of genre-defining television–is highly in demand, and our audiences are always looking for new and innovative ways to enjoy our programming," said Viacom Executive Vice President of Distribution and Business Development Partnerships Sam Cooper in a separate press release on Tuesday. "We're committed to finding the best partners to bring our individual brands direct to the consumer, and this relationship with VRV is an exciting step forward in our strategy."
The shows available on NickSplat include: Angry Beavers, Chalkzone, Wild Thornberries, AHHHH Real Monsters!, CatDog, Doug, Rocko's Modern Life, The Amanda Show, KaBlam!, Double Dare 2000, Guts, All That, Are You Afraid of the Dark?, Clarissa Explains It All, Kenan & Kel and Legends of the Hidden Temple. Every episode of these shows is available for immediate viewing. Additional series will be added to the service at a later date.
VRV is a premium streaming experience, according to their official website, that brings anime, animation, gaming, comedy, fantasy and technology into one unified environment. The platform can be accessed on the internet, Xbox One, Playstation 4, Chromecast and through an app for iOS iPhones and Android devices.