Gender Pay Gap Revealed in Office of U.K. Equalities Minister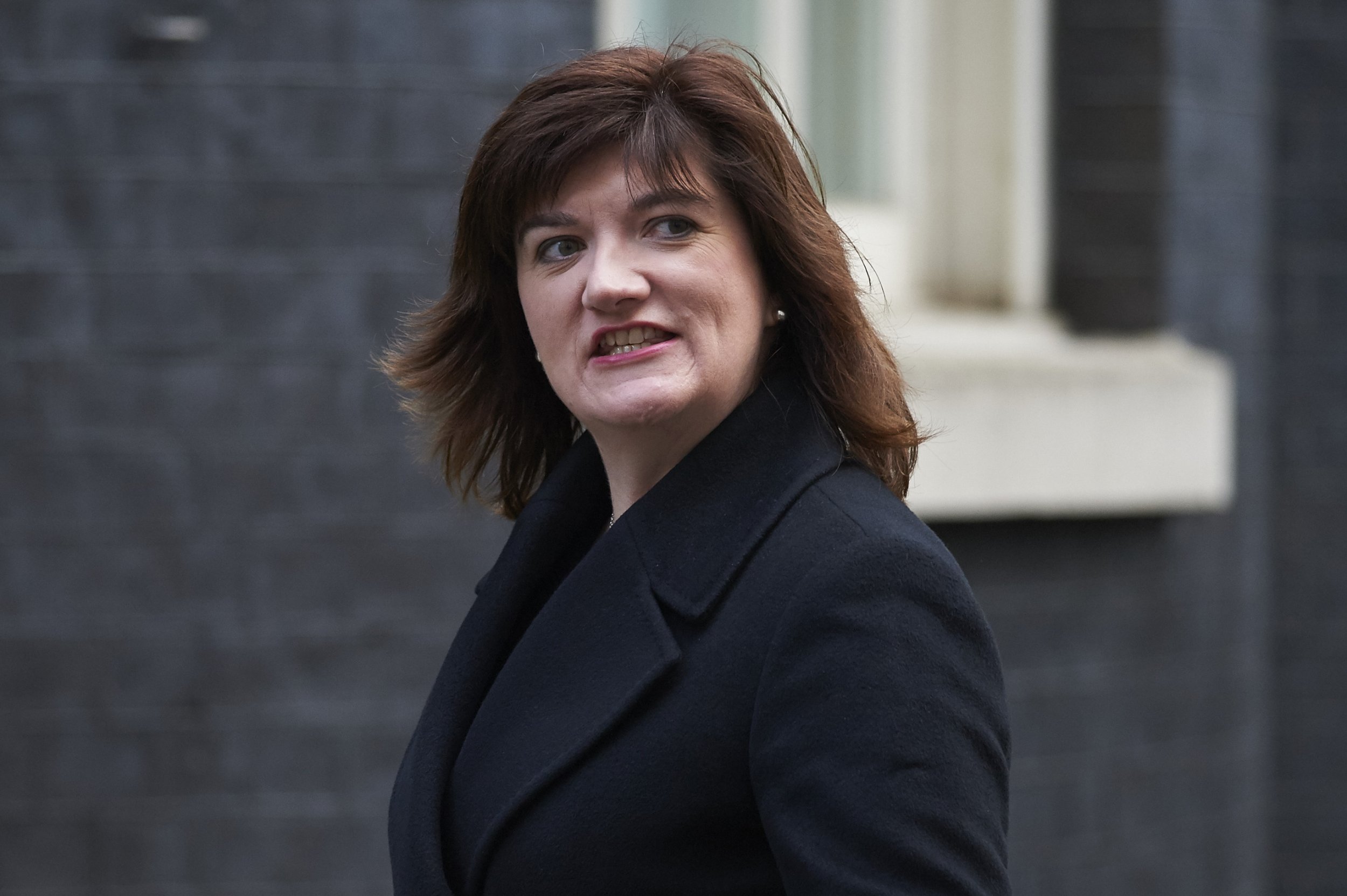 Nicky Morgan, one of the leading political figures speaking out against the gender pay gap in the U.K., was criticized on Monday after it emerged that the women in her own department are paid almost £2 less ($2.80) per hour than the men. This news comes on the same day that recruitment company Robert Half revealed that, based on average pay levels, men can expect to earn £300,000 ($425,000) more than women over a lifetime of work.
In February, Morgan, the education secretary and equalities minister, announced that all companies employing more than 250 people would have to publish details of their gender pay gaps by 2018. "In recent years, we've seen the best employers make ground-breaking strides in tackling gender inequality," she said in an official statement at the time. "But the job won't be complete until we see the talents of women and men recognized equally and fairly in every workplace."
Which is why it comes as some surprise that female officials in Morgan's department are not paid as much as men. Government figures released on Monday show female employees receive an average of £20.54 ($29.10) an hour, while the average rate for male employees is £22.30 ($31.60) an hour.
What's more, only 26 percent of the Department for Education's 19 board posts are taken up by women, despite the government's target to get one-third of women on boards by 2020, in light of former Trade Minister Mervyn Davies' report in October. The report emphasized the need to increase the number of women at the executive level.
Lucy Powell, the shadow education secretary, told The Times: "This is deeply embarrassing for the education secretary... If Nicky Morgan is unable to tackle the gender pay gap in her own department for women and equalities, what can she do?"
Jo Swinson, former minister for employment relations with the Liberal Democrat party and director at Equal Power Consulting, agrees. "It's embarrassing for the government," she says. "The reason I fought so hard to secure the new rules on pay gap reporting is that transparency means the issue can no longer be ignored—by business and the civil service alike. Most organizations have a gender pay gap and, as this story about the Department for Education shows, the reputational consequences mean there is no room for complacency."
In an official statement, a Department for Education spokesman responded to criticism: "This government has gone further than ever before in tackling the gender pay gap...We have a world class civil service that is increasingly equal and more diverse than the majority of British employers. These figures show that we are closing the gender pay gap and increasing the numbers of women in senior roles in the [Department for Education]. There will always be more to do but we expect that trend to continue as we continue towards a truly equal workforce in all sectors."
International Women's Day will be celebrated on Tuesday.