Who Are Nicola Peltz's Parents? Everything About Brooklyn Beckham's In-Laws
Brooklyn Beckham and Nicola Peltz got married on Saturday, April 9 at the latter's family estate in Palm Beach.
The couple first went public with their romance in January 2020 before announcing their engagement in July 2020. They tied the knot in a lavish ceremony at the Peltz's $76 million home over the weekend.
Brooklyn is the eldest son of British icons Victoria and David Beckham, who made their names as a Spice Girl and professional soccer player, respectively.
While Brooklyn has been in the spotlight for much of his life thanks to his famous parents, his wife has only recently become a household name in her career as an actor.
Here is everything you need to know about Nicola Peltz's parents and family.
Who Are Nicola Peltz's Parents?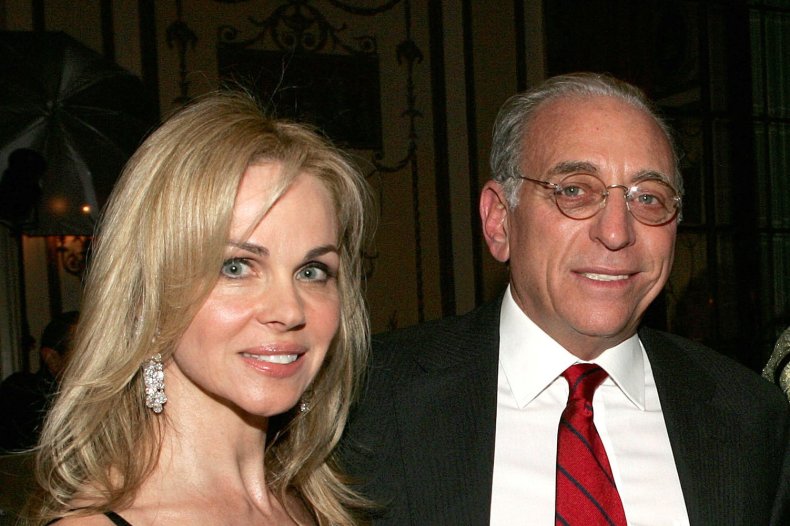 Nicola is the daughter of billionaire Nelson Peltz and former model Claudia Heffner Peltz, who have been married since 1985.
The Transformers star comes from a large family as she has seven siblings: Will, Brad, Matthew, Diesel, twin brothers Zachary and Gregory, and Brittany.
Nelson also has a further two children from a previous marriage, but their names are not public.
In an interview with Lifestyles magazine, Nelson said of his family life: "Each one of my kids is very special, and each one I have a very special relationship with.
"It sounds hard with 10 kids, and sometimes it is hard. I try to give them my best advice, and they cut me a certain amount of slack."
Nelson is the founder of Trian Fund Management and has a net worth of $1.6 billion, according to Forbes.
The publication reported the businessman has a further $8.5 billion in assets under management, as well as stakes in companies like the Bank of New York Mellon and Tiffany.
In the interview with Lifestyles, Nelson said of his success: "I don't know that I've achieved anything that spectacular. I don't know if just making money is a great achievement."
Nicola's father was a college dropout who began working for the family food company, which was worth approximately $2.5 million, in 1963, and he helped turn it into a $150-million publicly held company by 1978. The business mogul then went on to launch his business empire in the 1980s.
Claudia, meanwhile, is a former model who chooses to keep her private life private.
Per a report from Metro, Claudia has a net worth of approximately $5 million which she is said to have earned over the course of her modeling career and through business investments.