Theresa May and Nicola Sturgeon Both Face the Dilemmas of a Lifetime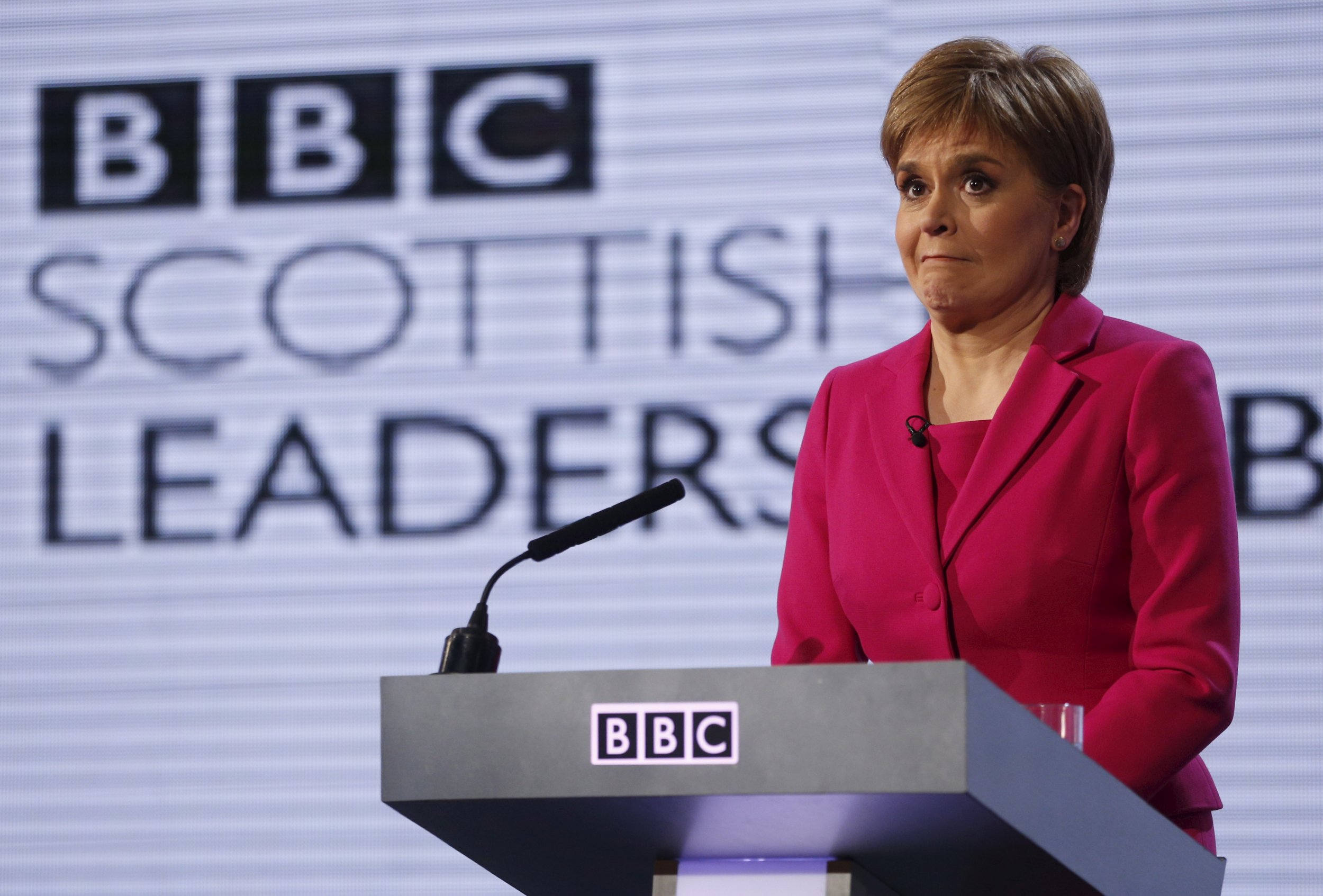 This article originally appeared in Left Foot Forward. Read the original article.
For all their political differences, Theresa May and Nicola Sturgeon now face similar dilemmas—when to trigger the processes that will in all likelihood define their times in office.
For Sturgeon, the question remains about when and if to call a second independence referendum. Her party's manifesto for the elections to Holyrood in May could not have been clearer. The Scottish Parliament, it argued, 'should have the right to hold another referendum if there is a significant and material change in the circumstances that prevailed in 2014, such as Scotland being taken out of the EU against our will.'
Within hours of the UK voting to leave the EU, Scotland's first minister declared that a second vote on Scotland's future in the U.K. was now highly likely. Months on, and the certainty which seemed to surround the prospects of a second vote has dissipated.
YouGov's most recent polling for The Times has indicated that just 37 percent of Scots back the idea of a second independence vote, compared to 50 percent who oppose it.
More worryingly still for the SNP, asked how they would vote in a second vote, 54 percent said they would vote against independence compared to 46 percent who said they would be in favour of it.
In response, the first minister launched a new 'national conversation', an opportunity for the SNP to talk with Scots, especially those who voted against independence in 2014, to establish what could be done to persuade them to back Scotland breaking away from the U.K.
The question nevertheless remains how long such a discussion can be held before Scotland either succumbs to independence paralysis or the SNP concludes that it a second vote is off the cards for a generation as it pledged last time.
For Sturgeon and those around her the basis of a second vote has long been 60 percent support for independence for at least a year. With Article 50 set to be triggered next year, reality will soon have to bite. Is the Scottish Government and Scotland more widely prepared and able over the next two years to vote for independence whilst simultaneously negotiating an exit from the U.K. and entry into the European Union? The answer is probably not.
Quite simply, at some point soon Sturgeon will have to decide either to abandon ideas of a second vote or hold one soon. A period of indefinite extra uncertainty will serve only to harm the interests of Scotland.
Similarly, Theresa May's 'Brexit means Brexit' statement might have got her through the summer, but it cannot continue as a mantra much longer. The task that she has set herself is simply enormous, bordering on comical.
On the basis of Article 50 being triggered early next year, over the next four months her government needs to come up with a realistic strategy for Brexit that is plausible in the EU and is able to bring together her backbenchers, most of whom wanted to stay in the EU, and a fractured and divided nation, split almost right down the middle.
The prime minister has pledged to bring the country back together, but within the boundaries of Brexit, how will she ever know that she has achieved this noble ambition? How can she please those who voted for and those who voted against the EU at the same time, whilst the U.K.'s negotiation strategy and objectives are decided by a cabal of ministers and officials out of view of the public?
With the political season kicking off once again, the government would do as well not to come up with a strategy, but to establish the key questions that will need to be answered in any Brexit negotiations to be open to the public to discuss and consider. If that means pausing when Article 50 is triggered, so be it.
Both north and south of the border political leaders on opposite ends of the political spectrum have cornered themselves in. The expectations on them to act are sky high, so much so that they are almost doomed to fail from the outset.
This might have been a summer of sporting joy, but the autumn and winter ahead look set to be some of the most difficult times ever faced by the residents of 10 Downing Street and the official residence of Scotland's first minister, Bute House.
Ed Jacobs is a contributing editor at Left Foot Forward.