Nicola Sturgeon Voted Britain's Most Passionate Politician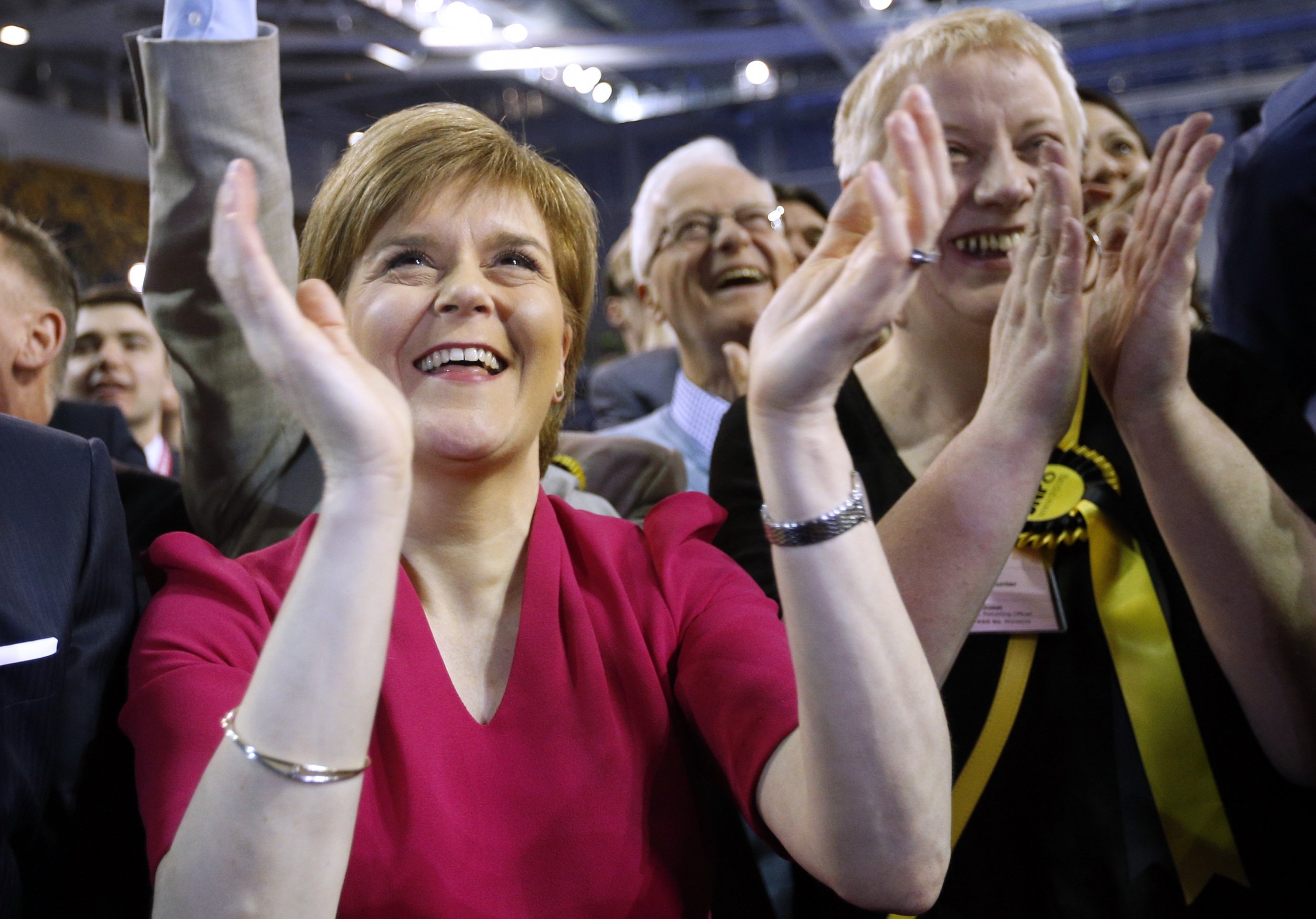 Scotland's First Minister Nicola Sturgeon has been named the U.K.'s most passionate politician, in a survey identifying the most passionate Britons.
In research carried out by the PR agency Specialist News Services for carmaker Alfa Romeo, Sturgeon came fourth in a ranking of the most passionate Britons according to those polled.
A Scottish National Party (SNP) spokesperson said: "Due to the SNP's record in government Nicola Sturgeon is consistently the most popular politician in Scotland, with latest polls showing 66 percent of Scots are satisfied with her performance as first minister.
"The SNP will continue to argue passionately for Scotland's best interests as we approach the Scottish parliamentary election this May."
But Sturgeon, who is also the leader of the pro-Scottish independence SNP, may be miffed to discover that she ranks below the children's author J.K. Rowling, one of the most prominent anti-independence celebrities in Britain.
Respondents chose TV presenter and naturalist David Attenborough as the most passionate Briton, with other famous names on the list including Prince Harry, third in line to the British throne, actress Joanna Lumley and tennis player Andy Murray.
Nine-in-10 people said they already have or would love to embrace a pursuit that ignites their passionate side but nearly half claimed that work commitments stop them doing so.
Perhaps one person who should be worried is Prime Minister David Cameron, who does not appear on the list despite a furious ongoing attempt to renegotiate Britain's relationship with the European Union.