Nicolas Cage Movies Ranked from Best to Worst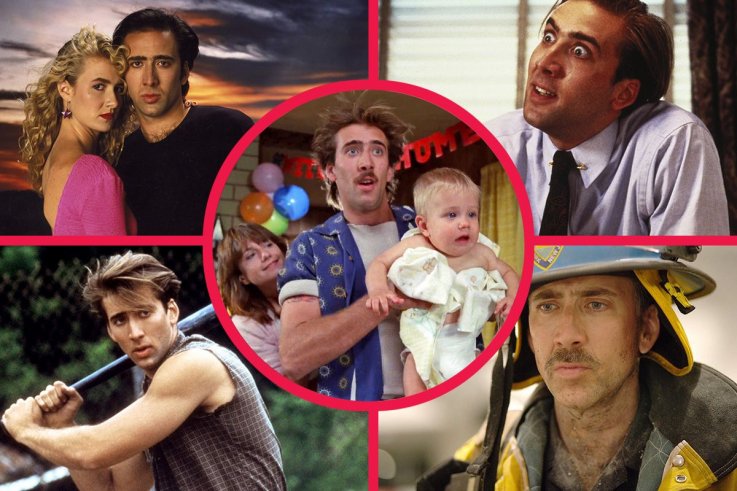 Few actors have had such a singular career in Hollywood as Nicolas Cage. His self-consciously bombastic acting style has inspired die-hard fandom and scathing criticism alike. In the internet era, Cage seems to have become more well-known for a series of scenery-chewing moments, gleefully turned into an entire genre of memes known as Cage Rage, than for the movies themselves.
It's surprising to remember, then, that Cage has won an Academy Award for Best Actor (for 1995's Leaving Las Vegas) and he's worked with some of the most acclaimed directors of the last few decades, including David Lynch, Martin Scorsese, Spike Jonze and Ridley Scott to name just a few.
However, the sheer number of movies Cage makes and his apparent lack of quality control mean that he's also been in some truly terrible movies. And fairly or not, it's these roles which have stuck in the public imagination—will anyone ever hear the words Wicker Man and not instantly imagine a bee-covered, screaming Nicolas Cage?
After spending a decade being, at best, loved ironically, it looks like he might be entering a new phase of his career. We're halfway through the seven Nicolas Cage movies hitting our screens this year, which is a lot even for him.
The first few didn't make much of an much impression—his instantly-forgotten movie called 211 was panned by critics, as were The Looking Glass and The Humanity Bureau.
But something seems to have changed—after his latest release, Mandy , the new buzz around Cage isn't bees, but that the actor might actually be giving genuinely good performances again.
The movie, which sees Cage's man-of-the-woods character come up against a vicious cult leader, has been described by Newsweek as "overgrown with verdant spirituality… sensual, tangled and wild," in which Cage is "at his most committed, playing a role expansive enough for his outsized personality."
So where does Mandy line up against the peaks and troughs of Cage's long, varied and fascinating career? Using data from review aggregation websites Metacritic, Rotten Tomatoes and IMDb, we've collected critical and fan opinion to give a run down of his entire filmography, from best to worst.