Nicolas Cage Will Voice Superman Opposite Lil Yachty as Green Lantern in 'Teen Titans Go!' Feature Film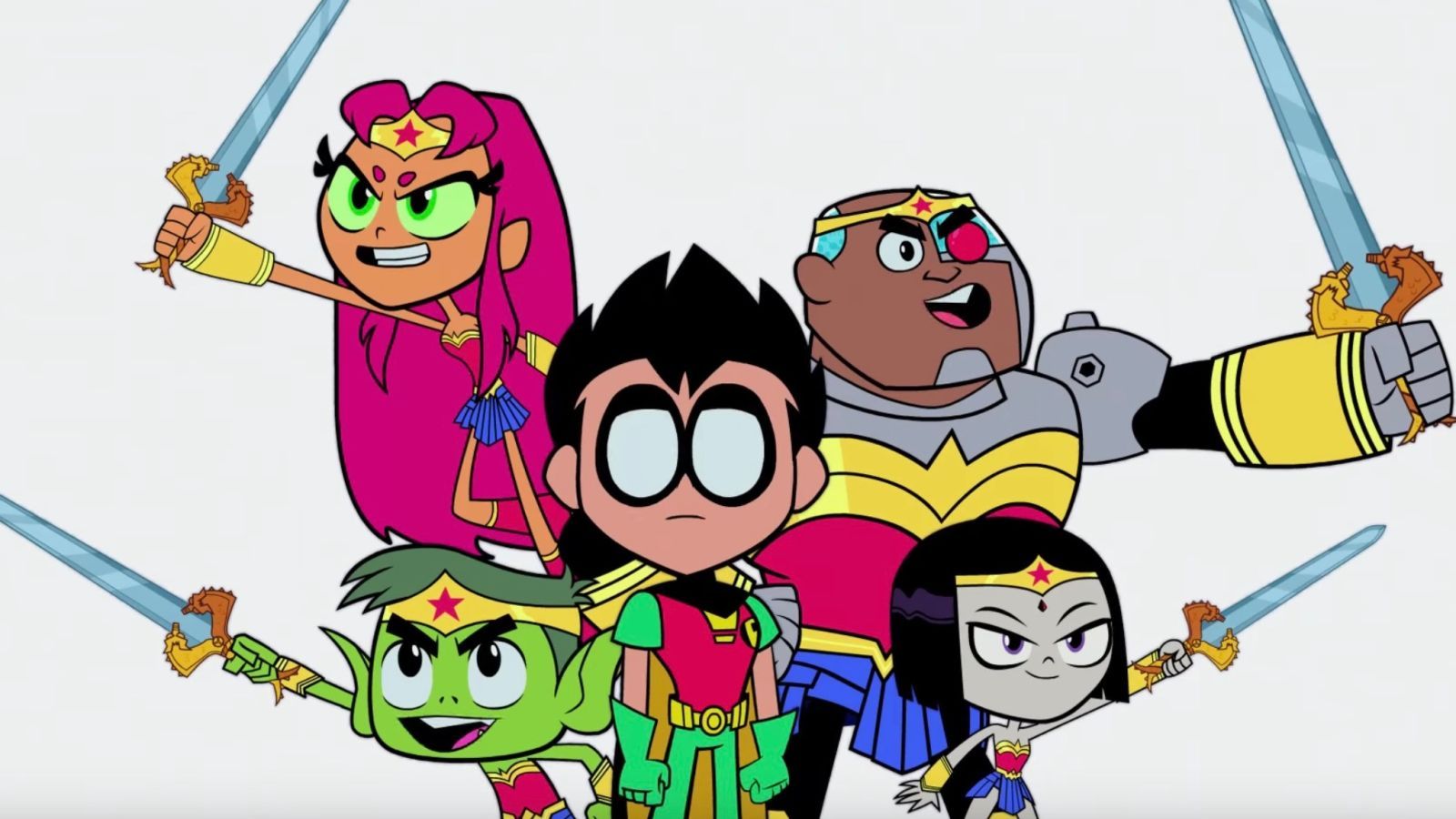 This July, Nicolas Cage will finally play Superman in theaters, but it won't look the way he and Tim Burton once imagined.
In Cartoon Network's feature-length Teen Titans Go! film—titled Teen Titans Go! To the Movies—Cage will appear in a short voice-cameo as Superman opposite R&B star Lil Yachty as Green Lantern and popstar Halsey as Wonder Woman.
The film belongs to the continuity of Teen Titans GO!, a frantic, animated reimagining of Cartoon Network's Teen Titans, the popular superhero TV series that aired from 2003 to 2006. The Go! franchise follows Robin (Scott Menville), Starfire (Hynden Watch), Raven (Tara Strong), Beast Boy (Greg Cipes) and Cyborg (The Walking Dead's Khary Payton) as they kill time between battling bad guys. The show finds comedy in the minutiae of being a superhero; who cleans your room when you're fighting crime? Does being a superhero make you any better at video games?
Much like 2016's Lego Batman, Teen Titans Go! is more concerned with telling a story for children than it is with preserving DC's beloved comics canon, though both Chris McKay's film and Aaron Horvath and Michael Jelenic's cartoon are littered with in-jokes and references to unseen heroes and villains. It's in that spirit of quick, funny cameos that Cage will make his film debut as Kal-El, the superhero after whom his son is named.
Though DC's recent live-action films have all been maligned by critics (excepting only Patty Jenkins' Wonder Woman), the company's offerings for children have possessed more of the earnest, positive messaging memorable from most Superman comics. DC Super Hero Girls, the company's toy and book franchise aimed at young children, will see its first TV adaptation this spring. The series, modeled loosely after Tiny Toons or The Muppet Babies, will follow all of DC's most memorable heroes and villains as they attend Super Hero High School together.
"Every superhero in the DC Universe has an impact on the fans," the film's executive producer, Sam Register, told USA Today on Monday. "We felt a great responsibility to find a voice for each character that would not only suit the role, but the playful tone of the Titans, and we're thrilled with our cameo cast."
Teen Titans Go! To the Movies will also feature Will Arnett as Deathstroke and Kristen Bell as the filmmaker trying to corral the Titans into their first movie. The film hits theaters July 27.