Leading Republican Senator Visits Venezuelan Strongman Maduro and Marco Rubio Is Not Happy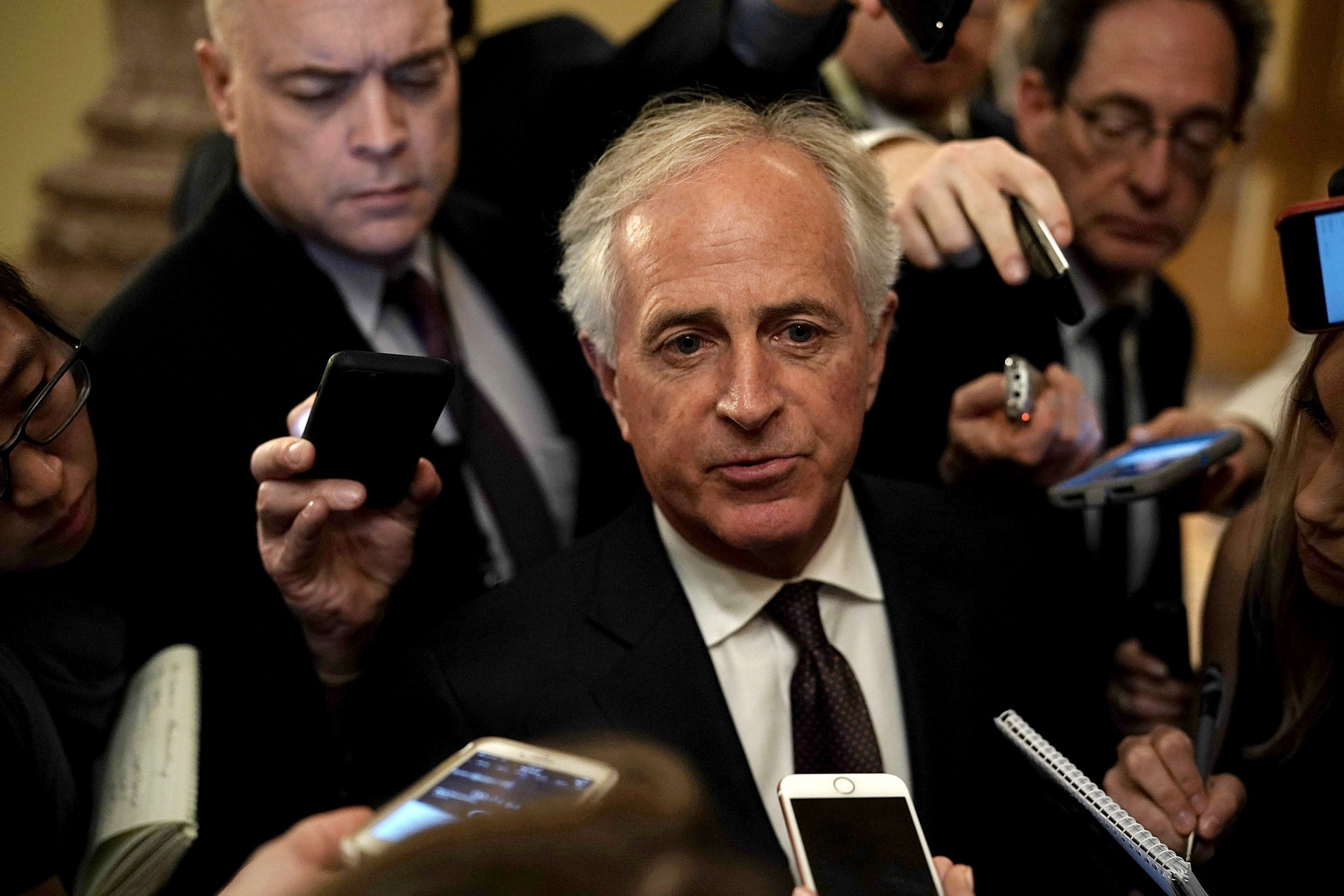 Republican Senator Bob Corker of Tennessee visited Venezuelan President Nicolás Maduro on Friday following Sunday's controversial presidential elections that granted the strongman six more years in power.
Maduro's official Twitter account touted Corker's visit as part of the "framework in strengthening the Bolivarian diplomacy of peace." A Periscope video showed the GOP lawmaker walking inside the Caracas-based Miraflores Presidential Palace, accompanied by his staff and Carabobo State Governor Rafael Lacava. Corker reportedly joined "a call to a dialogue with different national and international sectors, especially in the realms of the economy to push a recovery," according to Maduro's tweet.
The video went on to describe Corker's role in the Senate Committee on Banking, Housing and Urban Affairs. Corker also is the chairman of the Senate Foreign Relations Committee.
Not all members of Congress supported Corker's visit to the South American country, especially in the wake of Venezuela's presidential race, which the United States, several Latin American countries and some European nations deemed illegitimate. Corker's fellow Republican Senator Marco Rubio, of Florida, wrote via Twitter that "any U.S. Senator can meet with whoever they want. But no matter how many senators dictator Nicolas Maduro gets to meet with him, U.S. sanctions will go away when Maduro leaves and democracy returns."
Corker's visit occurred at a time when Washington and Caracas entered a new phase in diplomatic tensions. After the elections, the Trump administration slapped new sanctions on Venezuela which prohibit U.S. companies or citizens from purchasing debt pertaining to the Venezuelan government, including state oil company Petróleos de Venezuela. In response, the Maduro government called the sanctions a "crime against humanity" and condemned the "systematic aggression and hostility by the U.S. regime to punish the Venezuelan people from exercising their right to vote."
Furthermore, two Venezuelan diplomats were removed from Washington on Wednesday, in response to the Venezuelan government's expulsion of two U.S. officials early this week, according to CNN.
Corker's office was not available for comment about his visit to Venezuela. According to The Washington Post, a Venezuelan official said Corker's visit stemmed from talks with the senator's office to improve U.S.-Venezuela relations.