'90 Day Fiancé' Star Nicole Nafziger Instagrams 'Proud' Picture of Azan Tefou
90 Day Fiancé star Nicole Nafziger took to Instagram to post a picture of her fiancé, Azan Tefou. The couple planned to get married on last season of 90 Day Fiancé but ran into problems with Nicole's paperwork. She had flown to Morocco to be with Azan after he was denied K-1 Visa to come to the United States.
Azan is smiling brightly in the photo Nicole posted Thursday. "You add so much light to my world. I am so proud to have you in my life," she captioned the photo. She added hashtags like #LoveOfMyLife, #MyLove, #TilTheEnd and #Forever. The post garnered hundreds of comments from her 180,000 followers.
Not everyone is supportive. Some IG users criticized Nicole. "Why are you wasting your life and money on this guy? Does this TV show really mean more than your dignity and self-esteem? This TV show has become a job for you because if you really think that 'love' looks like you and Azan's relationship...then need some serious help!" IG user @nickbob2014 wrote.
But not everyone was negative. "I think u have a genuine heart and truly love him. I just hope he treats you the way you deserve hun," @mizzchin2 said.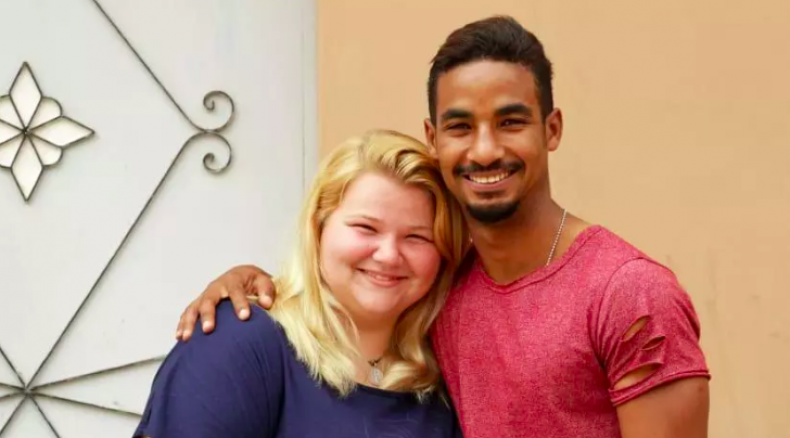 Nicole doesn't normally post about Azan. Instead, she typically shares inspirational quotes. "In a world where you can be anything, be kind," she wrote Wednesday. "If the worlds you spoke appeared on your skin, would you still be beautiful?" she asked Monday.
After Azan was denied his visa to the U.S. Nicole decided to fly to Morroco to be with him and potentially get married there. The advice for Nicole to leave her home country came from fellow 90 Day Fiancé star Danielle Jbali, who married her online love, Mohamed Jbali. They later split.
"I have talked to Nicole in the past and I advised her to go over [to Morocco] more than once—which she has done that," Danielle told In Touch Weekly in July. "But then, it hurts me because there were conversations that came up with Azan and other women—that's something that happened with me and Mohamed."
Nicole previously caught Azan talking to another woman, but on the last season of 90 Day Fiancé, he said he would stop. "That's why I told her to go over more than once cause maybe she could get a better feeling if she went over more than once," Danielle said.
'90 Day Fiancé' Star Nicole Nafziger Instagrams 'Proud' Picture of Azan Tefou | Culture