Nicole Franzel Is Already in Trouble on 'Big Brother's' All-Star Season After Making Her First Alliance
Nicole Franzel, former Big Brother winner, entered the All-Stars house with a target on her back, it seems, after rumors circulated that she had been working with production. In just a few days, live feed content suggests Franzel hasn't won over the other houseguests yet.
Hard-core fans know that Franzel was accused by some of acting as a "spy" for CBS ahead of this season. This apparently involved eavesdropping on player group chats and reporting to CBS if any All-Stars were creating pregame alliances.
While this rumor hasn't been confirmed, shortly after the it surfaced, former winner Derrick Levasseur revealed on Twitter that he "wasn't happy with Nicole." Levasseur is notably absent from the season, despite being one of the most respected players in recent years.
He later claimed that Franzel didn't get him removed from the series.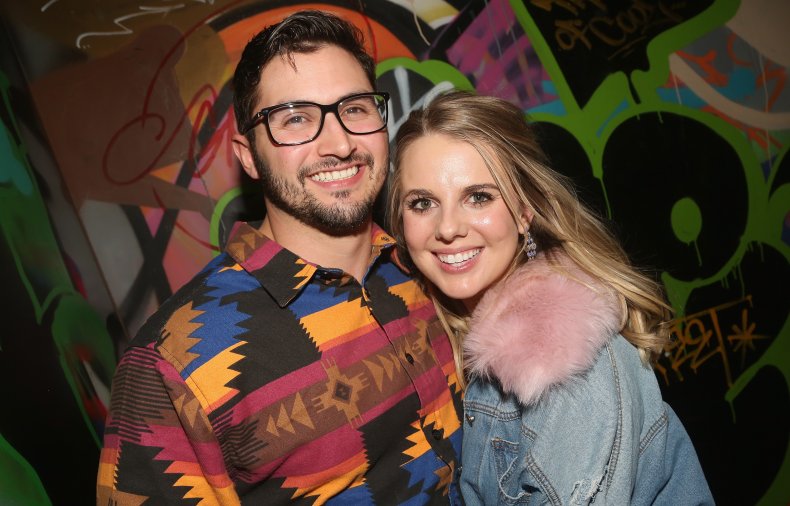 The current houseguests are aware of the rumors, and some seem to believe them. Janelle Pierzina apparently shared that Franzel was involved in Levasseur's removal from the cast ahead of filming in a private conversation on the live feeds Friday morning.
While it's possible Pierzina is correct, it's also important to note Big Brother is a strategy game. It would make sense for houseguests to run with rumors of Franzel's pre-show involvement to eliminate her from the game, regardless of if rumors are true.
What seems to have really harmed Franzel's chances of building strong, early relationships, though, is an apparent breakdown she had on live feeds on Thursday night. After two other contestants won the Safety Suite twist, Franzel had a tearful eruption, Gold Derby reported.
Fans on Twitter shared screenshots of the faces of various houseguests, while Franzel was emotional. You can see the reactions below:
This is far from the first time Franzel has courted controversy on the series. She has a lot of dedicated fans, and probably just as many haters in the Big Brother community. She is playing the game for the third time, and she even won Big Brother 18, in 2016. So despite some immediate distaste from some houseguests, she has the potential to play a very strong game.
Her first alliance, which she made with the current head of household Cody Calafiore, makes this very clear. The pair secretly agreed to a final-two alliance, which seems to suggest they'll have each other's best interests in the game—at least for now.
And because of this alliance, it is unlikely Franzel will be sent home in week one, no matter what drama is following her.