Nicole Franzel Entered 'Big Brother' with a Target on Her Back But Denies She's a Spy
Nicole Franzel, former Big Brother winner and current Big Brother All-Stars player, entered the house with a target on her back after rumors about her relationship with CBS began to circulate. Now, she's denying she ever acted as the network's spy, though some believe otherwise.
The Season 16 winner was accused of having two legendary Big Brother players—Dan Gheesling and Derrick Levasseur—removed from the All-Stars lineup. Rumors claimed Nicole eavesdropped on digital conversations which included pre-game alliances. In return for reporting these connections to CBS, she was offered a spot on the show.
Nicole denied this in a conversation with Tyler Crispen, which was captured on the Big Brother live feeds this week. "I knew people were trying to--people were sending people to ask me if I was on [the All-Stars season]--and trying to figure it out," she explained. "And there was this rumor that I called production and started crying."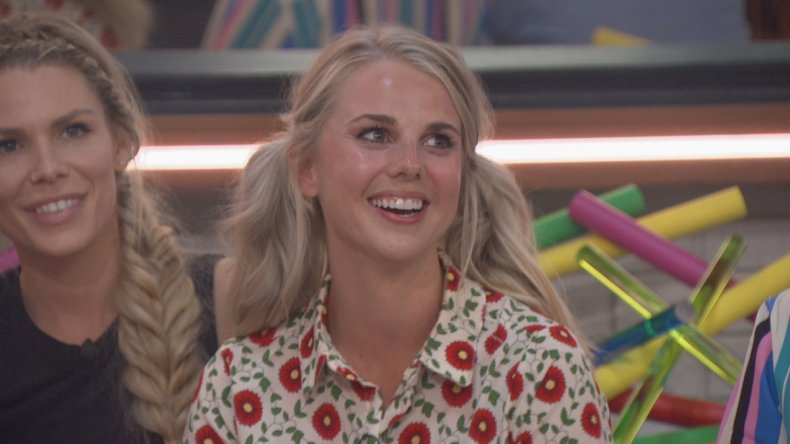 The feeds briefly cut out before returning to the conversation. "People are coming up with the craziest s***," Tyler responded. Apparently, there were some rumors about himself and girlfriend Angela Rummans, too.
But Nicole centered back in on the rumors she communicated with production to claim she's a strong enough player to be invited back without acting as a spy for CBS. "I don't want people not to respect my game," she said. "They were talking about how I'm already ruining this season because I begged to be on. It's like: are you kidding me? You really think I'm not an All-Star? Really? I was the first female to beat a dude."
Despite Nicole denying the rumors, they're still very much relevant in household conversations. A handful of other live feed moments show Nicole's competitors, like Janelle Pierzina, under the impression that Nicole did play a part in removing some All-Stars from the cast list.
Despite the potential target from the rumors, Nicole seems to have a strong alliance in front of her. She's aligned with the first Head of Household in the game, Cody Calafiore, and also seems to be close with Tyler. She's likely safe for the week because of these connections. Only time will tell if the pre-game conversations come back to haunt her, whether she was truly involved or not.
Newsweek reached out to CBS and Nicole's finance, former Big Brother player Victor Arroyo for further comment.