Nicole Franzel and Others Criticized For Mocking 'Big Brother' Contestant With Autism
A new Big Brother controversy just surfaced on Twitter after live feeds showed a handful of contestants making fun of Big Brother All-Stars houseguest Ian Terry. Ian, who has been vocal about being on the autism spectrum, was discussed in "secret" by houseguests who don't like his self-soothing technique: Ian rocks back and forth during some conversations.
Nicole Franzel, Dani Briones, Memphis Garrett and Christmas Abbott were seen on the live feeds chatting about how Ian's behavior makes them uncomfortable. But the conversation didn't stop there.
It seemed to start with Dani bringing up Ian's rocking in a conversation with Nicole. "I can't even look at him sometimes because his constant movement. It stresses me out," Dani said. Nicole agreed.
Things got worse when Memphis and Christmas entered the conversation. Memphis used the term "red rum," to describe Ian in the house, a line from The Shining. The group laughed when Memphis claimed he may have a nightmare of Ian standing over him, rocking back and forth.
Twitter users slammed the group and claimed they were bullying Ian and his place on the spectrum. A list of tweets from notable people, including The Bachelor's Demi Burnett, Dani's estranged father and former Big Brother player Dick Donato and more questioned how the group could be so cruel.
Newsweek's has not included Burnett and Donato's tweets because they contained explicit wording, but replies to both took offense to the group's criticism of Ian, too.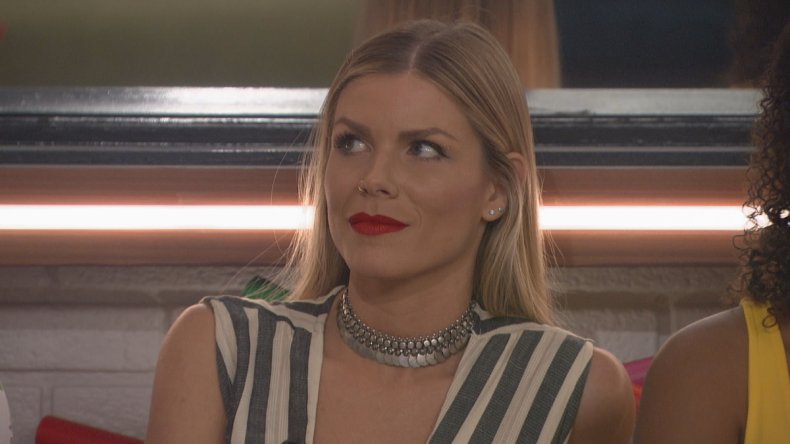 Fans of Big Brother, and Ian, have noticed his rocking from the start of the season. Instead of questioning it, though, they petitioned CBS to get Ian a rocking chair. Tweets asking for the added comfort, as well as an actual change.org petition, surfaced.
Ian told a few of his Big Brother friends about his autism at the start of the game. Janelle Pierzina, Kaysar Ridha and Nicole Anthony were in the room when he claimed the Big Brother house, and game, offer little support. "This is like autistic hell, and I mean, you know, you can tell right?" Ian said on live feeds, as reported by MSN. "I'm autistic...I gave up on trying to hide it."
The group was supportive and promised to help make Ian's life in the house more comfortable. Unfortunately, all three have already been eliminated from the game, leaving Ian without a formal support system.