Nicole Kidman Breaks Silence on Her Adopted Kids With Tom Cruise
It's hard to imagine a world where Nicole Kidman and Keith Urban aren't together, but the Academy Award-winning actress was married to fellow actor Tom Cruise from 1990 to 2001. Kidman, recently opened up about her adopted children with Cruise in a rare interview with an Australian magazine.
During their marriage, they adopted Connor Cruise, 23, and Isabella Jane Cruise, 25. The children were raised as Scientologists. Unlike her kids with Cruise, the 51-year-old Australian actress often speaks about her daughters Sunday Rose Kidman Urban and Faith Margaret Kidman Urban, who she raised with the "Blue Ain't Your Color" artist.
In speaking with Australia's Who magazine, she addressed the state of her bumpy relationship with Connor and Isabella.
"I'm very private about all that," Kidman said. "I have to protect all those relationships. I know 150 percent that I would give up my life for my children because it's what my purpose is."
Kidman continued, "They are adults. They are able to make their own decisions. They have made choices to be Scientologists and, as a mother, it's my job to love them. And I am an example of that tolerance and that's what I believe."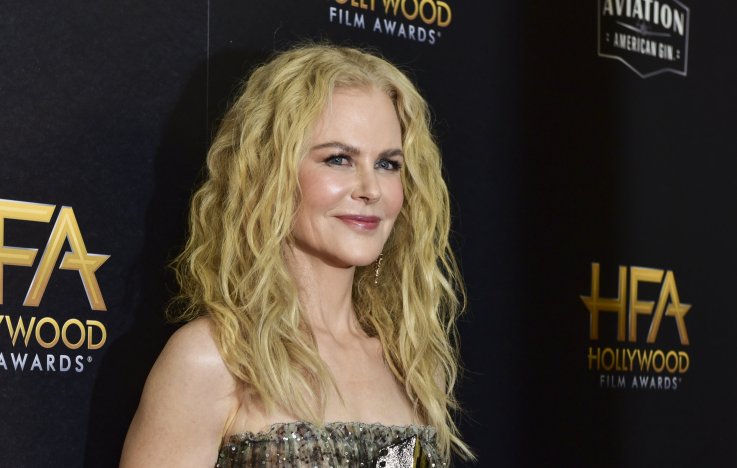 Kidman informed The Hollywood Reporter in 2013 she's "chosen not to speak publicly about Scientology" since splitting with Cruise. She fully respects Connor and Isabella's beliefs nonetheless.
"No matter what your child does, the child has love and the child has to know there is available love and I'm open here," she explained to Who. "I think that's so important because if that is taken away from a child, to sever that in any child, in any relationship, in any family—I believe it's wrong. So that's our job as a parent, to always offer unconditional love."
While Kidman doesn't talk about Connor or Isabella often, she gave a brief update to The Telegraph in 2015. "I've got two adult children. Ella lives in London and Connor is a DJ," she said. "They're functioning in the world, happy. I'm so grateful to have four healthy, happy children."
Connor shared his love for Kidman when speaking to Woman's Day in 2014.
"I love my mum. I don't care what people say, I know that me and Mum are solid. I love her a lot," he said. "My family means everything."
Nicole Kidman Breaks Silence on Her Adopted Kids With Tom Cruise | Culture