Nicole Kidman Ignores Her Children with Tom Cruise in Golden Globes Acceptance Speech, Again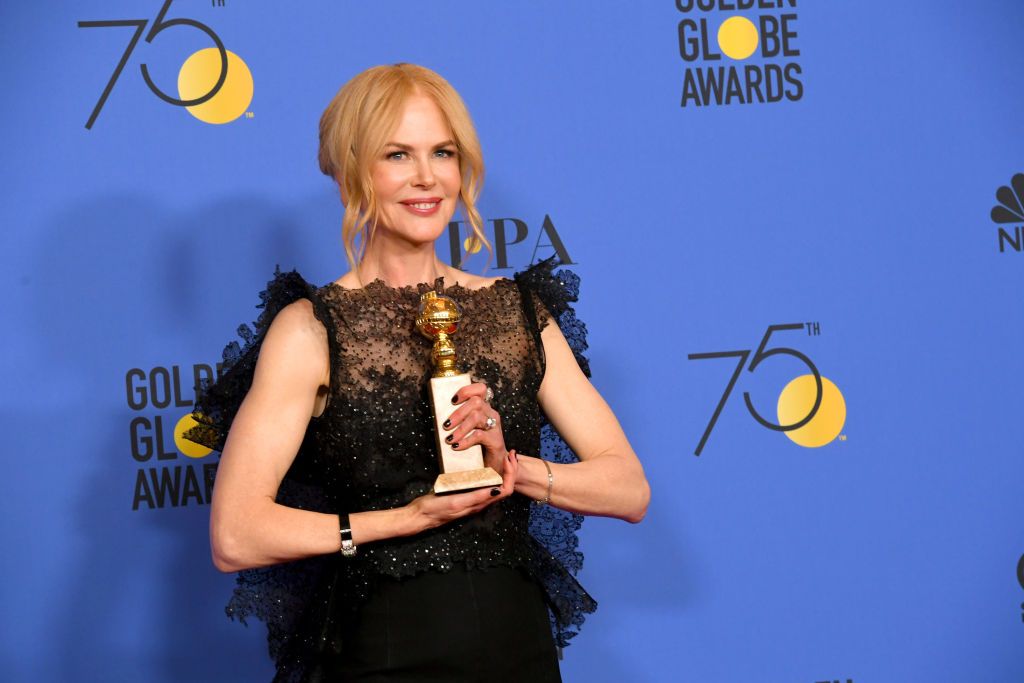 Update | The 75th Golden Globes was a night of big statements, from #MeToo to Time's Up. But Nicole Kidman, who was named Best Actress in a TV Movie or Limited Series for her work on Pretty Little Lies, sent a subtler message Sunday night by leaving her two adopted children out of her acceptance speech.
Kidman has two biological daughters with her husband Keith Urban. But in 2001, she adopted Isabella (who goes by Bella) and Connor with then-husband Tom Cruise. They were both casual Scientologists at the time.
According to HBO's Going Clear, Cruise only committed fully to the church once Kidman was out of his life. Their kids, who came from two different biological mothers, are now adult members of the Church of Scientology. Some reports have said that they have rejected Kidman as their mother, believing she was a harmful influence on them, some reports said.
The Church of Scientology told Newsweek that the information presented in Going Clear is "false and tabloid claims like this one have been discredited."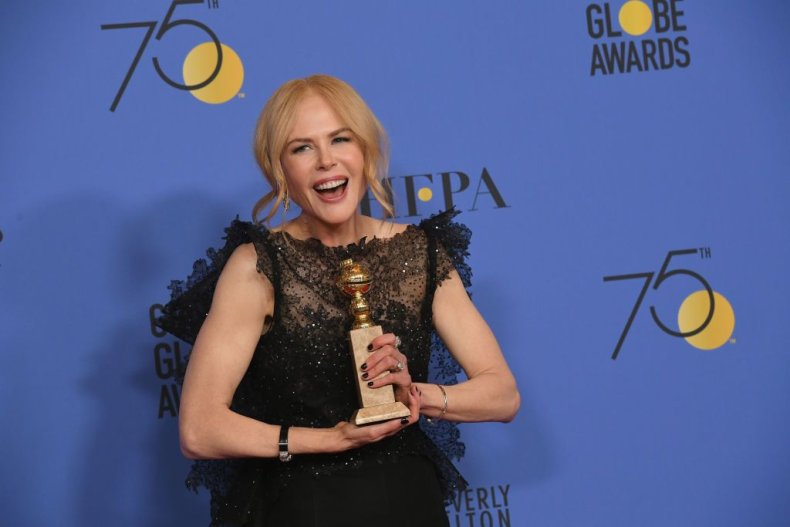 The Kidman-Cruise marriage, which began in 1990, was one of the most powerful in Hollywood, but ended when Cruise left Kidman in February 2001. Going Clear alleges that leaders in the church had a hand in splitting the couple, and that leader David Miscavige tapped Kidman's phone at Cruise's request.
Days after news of their split broke, Cruise filed for divorce. Kidman left the Church of Scientology, but said she respects her family's beliefs and won't speak about the religion to the press. Bella and Connor elected to live with their father during the divorce.
Neither Cruise nor Kidman revealed what led to the breakup. Rumors swirled regarding Kidman and her Moulin Rouge! co-star Ewan McGregor, fueled by McGregor telling the press he associated "beautiful, gorgeous" Kidman with the word "knickers." Cruise, meanwhile, answered press questions with, "Ask Nicole. She knows [why]."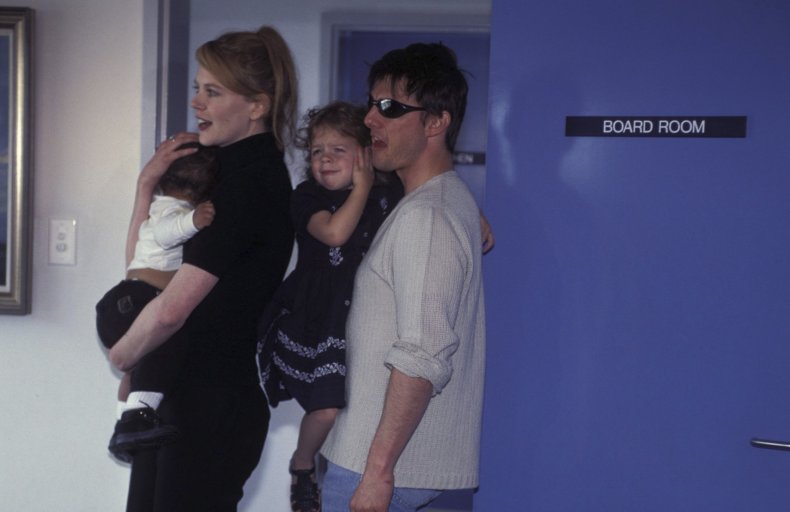 When Oprah Winfrey interviewed Kidman in 2001, the actress appeared shaken when describing her dissolving marriage, revealing she was pregnant during the divorce proceedings and miscarried after the it was finalized.
In a 2006 interview, Kidman again expressed shock at her marriage ending, admitting that she still loved Cruise. She also expressed "enormous love" for her adopted children's birth parents, saying they were all part of "a big, strange family."
In 2007, however, Bella and Connor were no longer calling Kidman "mom," a fact the actress revealed to British television station GMTV. Katie Holmes, who married Cruise in 2006 (and divorced him in 2012), told the press in 2007 that Bella and Connor thought of her as their mother. Since Cruise's second divorce, Bella and Connor haven't mentioned Holmes to the press.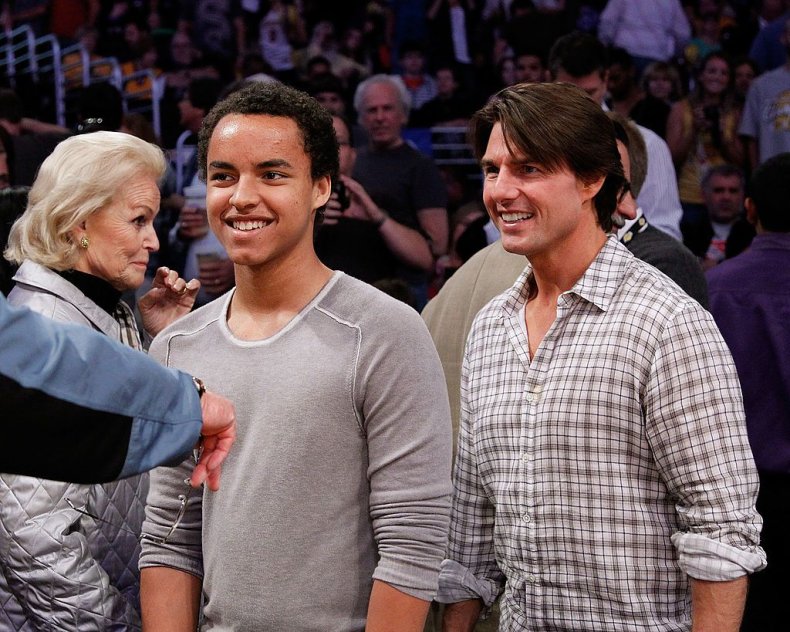 In her 2015 tell-all memoir about the church, actress Leah Remini said she tried to explore why Bella and Connor had so swiftly accepted a new mother in Holmes. "I could never ask them because there was always someone else around," Remini wrote. "Driving to the airport alone with them, I had my chance. 'Hey guys. How's your mom? Do you see her a lot?' I asked. 'Not if I have a choice,' Bella said. 'Our mom is a f—king SP.'"
"SP" is Scientologist slang for "suppressive person," or non-believer. If Remini's allegations are true, it's possible that Bella was told by the church that continued correspondence with her mother would be dangerous to her faith.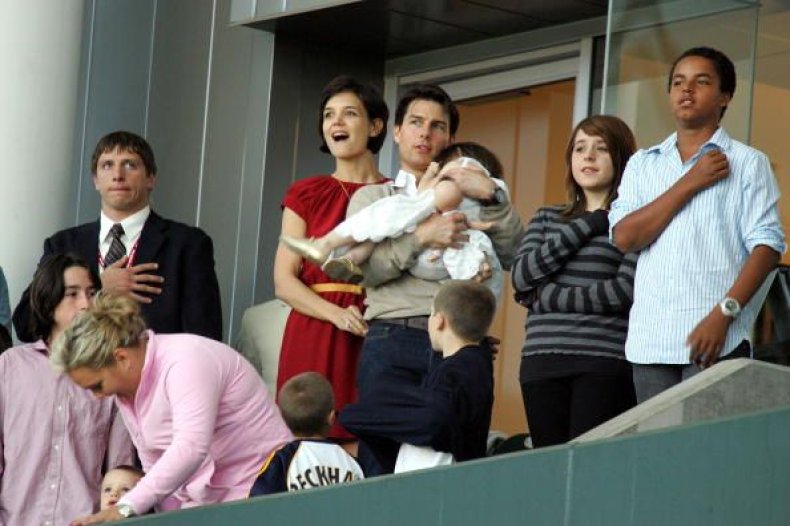 It seemed in early 2016 that things had been smoothed over between mother and daughter, with Australian publications reporting that Kidman and Bella had experienced a "tearful reunion." Speaking to New Idea, Bella said, "Of course we talk, they're my parents. Anyone who says otherwise is full of shit." Connor added, "I don't care what people say. I know that me and mum are solid. I love her a lot. My family means everything. Yeah, I love my music, but the family comes before everything else."
In November 2016, Kidman dedicated her performance as an adoptive mother in Lion to Bella and Connor, adding that the film "was important to me because I'm a mother with adopted children. This movie is a love letter to my children."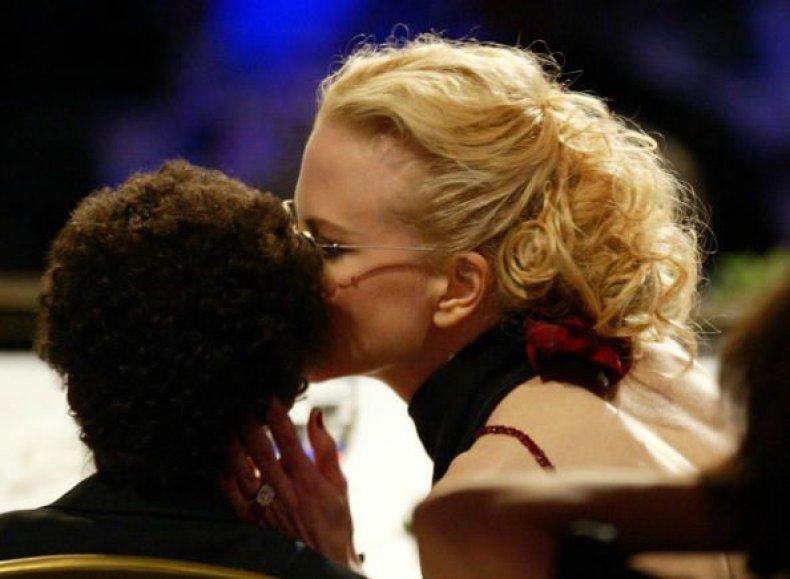 In 2017, however, Kidman stressed her dedication to the children she's had with Urban when accepting an Emmy for Big Little Lies. "I have two little girls, Sunday and Faith, and my darling Keith," Kidman said in her speech. "This is yours. I want my little girls to have this on their shelf and to look at it and go, 'Every time my mommy didn't put me to bed, it's because of this. I got something!'"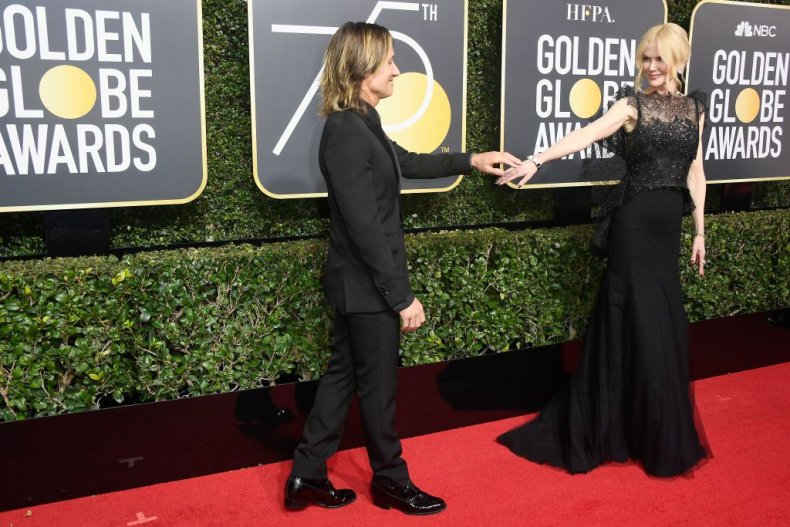 At Sunday's Golden Globes ceremony, she left Bella and Connor out of her acceptance speech again, saying simply, "Sunny, Faith, I'm bringing this home to you, babies."
Kidman and the Church of Scientology did not respond to requests for a comment.
Update: This story has been updated to include a statement from the Church of Scientology.