Nicole Kidman Movies Ranked From Worst to Best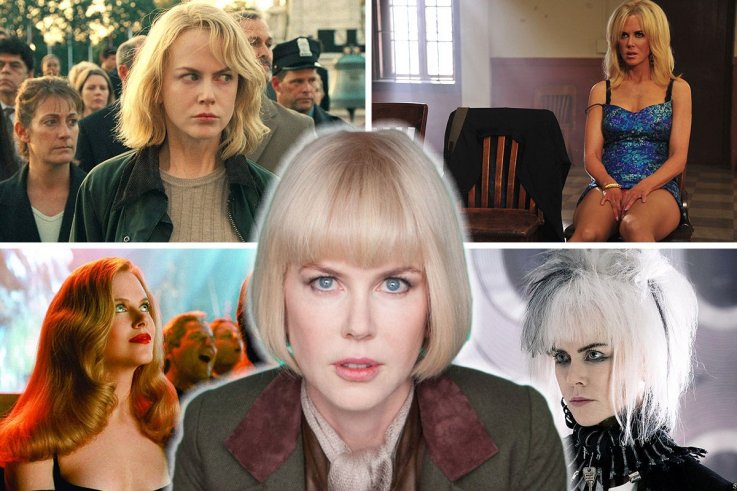 When the trailer for upcoming crime thriller Destroyer was released this week, the internet's attention was immediately caught by the dramatic makeunder of its lead star, Nicole Kidman. In her role as a wizened LAPD detective, her blonde, beachy waves have been replaced by a disheveled brunette bob, and she looks more like a weathered action hero than Hollywood glamor girl.
"I grew up on these kind of films," the Australian actor told Entertainment Weekly last month, while discussing Destroyer. "I watched [Al] Pacino play these roles, I watched all of the men in the 70s get the chance to do it, but I don't have a female [equivalent]. That's exciting as an actress to get the chance to do that."
Kidman is no stranger to extreme movie transformations. Perhaps the most memorable is the somewhat wonky nose she donned to play writer Virginia Woolf in 2002's The Hours, which earned her both mockery (The New York Times ran an article entitled "The Nose Was the Final Straw") and a Best Actress Academy Award.
Through the years she's refused to stay typecast as the beautiful bombshell, taking on leftfield roles like troubled photographer Diane Arbus in 2006's Fur and a delusional widow in 2004's Birth. In her role as a tough Southern belle in 2012's The Paperboy, she famously even peed on Zac Efron's jellyfish-stung body.
Despite this willingness to push her range, Kidman's career slowed down after a spectacular run of movies in the 90s and 00s such as Moulin Rouge and The Others. During the first half of this decade, she seemed to languish in so-so indies. These failed to reach large audiences despite her performances, which were often praised by critics.
Kidman has been one of the winners in the new golden age of TV; her career was revitalized by her appearance in the hugely popular HBO series Big Little Lies. Her portrayal of an abused housewife seemed to remind the world that Kidman is a hugely talented actor, and she was swiftly cast in a number of prestige movies, including Destroyer.
Using ratings from review aggregation websites Rotten Tomatoes, Metacritic and IMDb, we've ranked her work thus far, including the TV shows that have rejuvenated her career, but excluding the more obscure Australian productions from her early years.