Nicole Kidman's House in 'The Undoing' Is on the Market — If You've Got the Money
Does anyone else get major apartment envy watching The Undoing? HBO's latest drama stars Nicole Kidman (and her fabulous hair) and Hugh Grant, and takes place mostly in Manhattan's fashionable Upper East Side. In the show's second episode, we find out exactly where the fictitious Frasers live — 8 East 63rd Street, right off tree-lined Central Park and between Fifth and Madison Avenues.
For those curious (myself included), we did some research to see exactly how much the drool-worthy apartment costs. According to Zillow, you too could be the owner of 8 East 63rd street for a cool $29.995 million. Yes, you can actually buy it — it's been listed for sale since May 2018.
Built in 1899, the five-story brick townhouse has much more than what we see onscreen. The Undoing shows a lilac living area and kitchen, along with a sitting room on the first floor. On the second level, there are two bedrooms, an office, and an ensuite bathroom, from what we can see.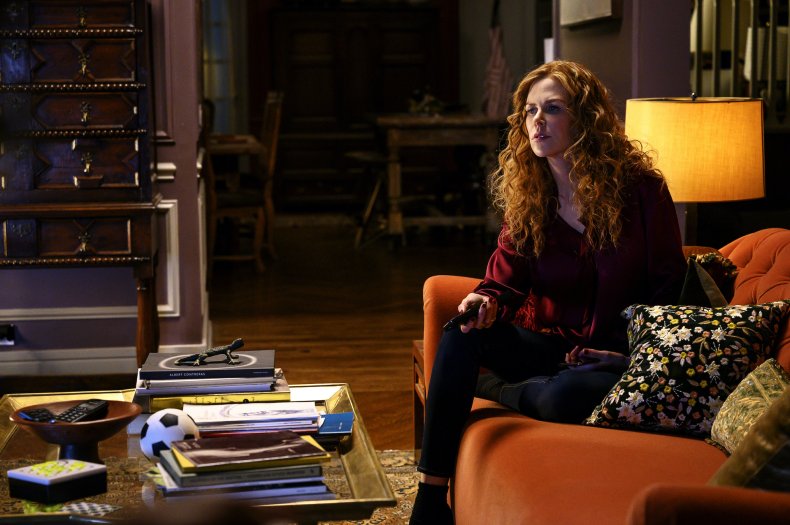 In reality, the residence that is 8 East 63rd is classic and elegant.
There are nine bedrooms, 12 bathrooms (nine full, three half-baths) throughout the 10,000 square-foot home. The Neo English classical style home boasts original architectural details, plus three terraces and six cozy fireplaces. The apartment is 25 feet wide, and has ceilings over 11 feet high. There is a library and a home fitness center, along with a guest house, Sothebys Realty noted.
Street Easy noted that the apartment can be used as two separate units, and there are different layouts that the floorpan can accommodate.
When the house was originally listed, it cost a whopping $35 million, so any interested parties would be getting a pretty solid price cut.
Along with 8 East 63rd Street, the show has also been shot at The Frick Collection on 70th Street and Fifth Avenue and throughout Central Park. The beach house the Frasers own is located in Greenport, Long Island, according to The Cinemaholic, and the glamorous gala took place at One State Street.
For more New York sight-spotting, new episodes of The Undoing air Sundays at 9 p.m. EST on HBO.