Nicole Schott Not the First German Figure Skater to Perform to Music from 'Schindler's List'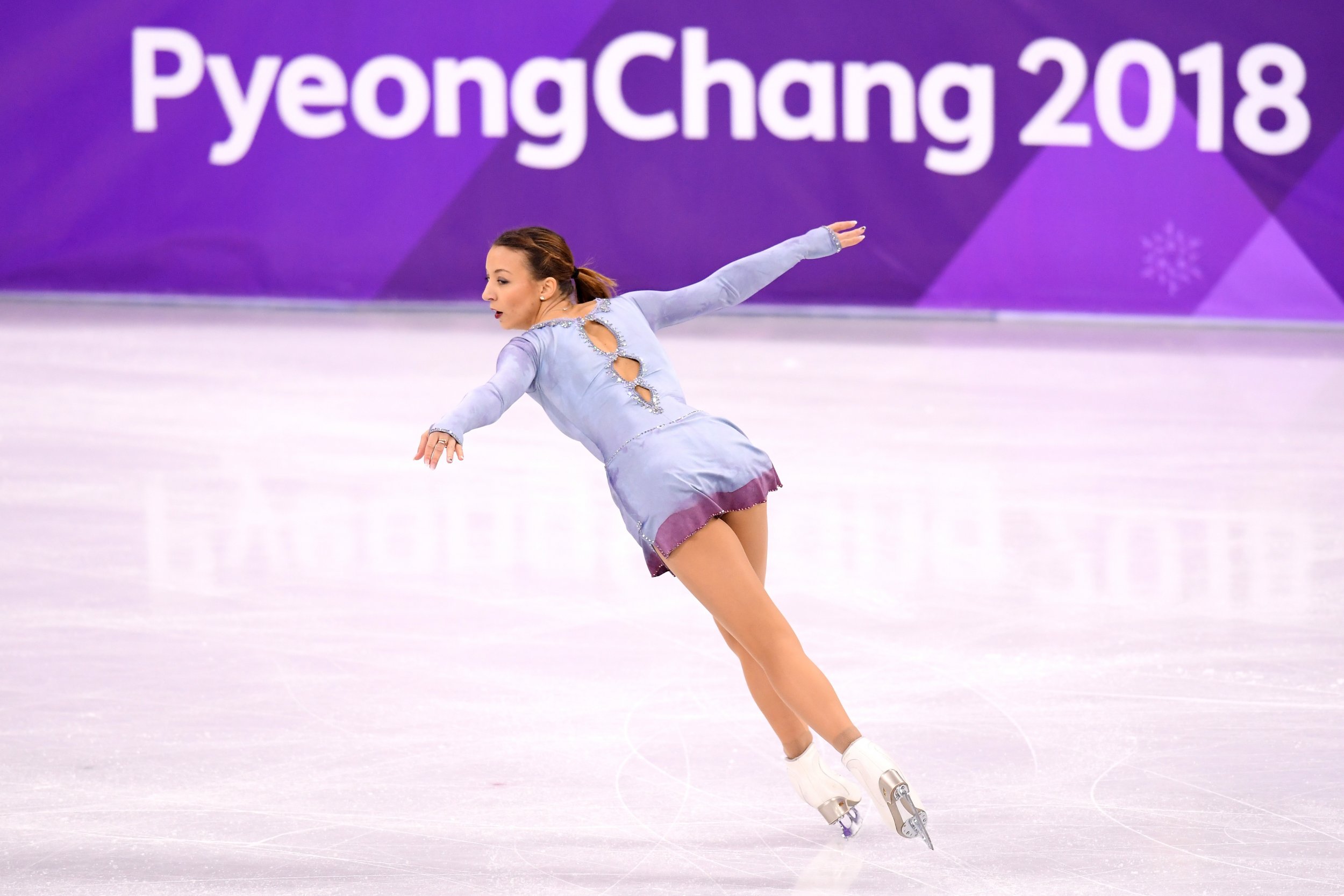 Alina Zagitova mesmerized viewers as she skated to the gold in figure skating at the Gangneung Ice Arena on Thursday, but Germany's Nicole Schott made an equally big impression—for all the wrong reasons.
The 15-year-old Russian secured the OAR's (Olympic Athletes from Russia) first gold of these Olympic Games with a virtually flawless performance and became the second-youngest medallist in figure skating after Tara Lipinski, who was just 26 days younger when she claimed gold in Nagano in 1998.
Schott finished 18th. However, the German's choice of music, John Williams' score from the movie Schindler's List, left viewers unimpressed and downright disconcerted.
The film, which won seven Academy Awards from 12 nominations, tells the tale of Oskar Schindler, a German businessman who helped save the lives of over a thousand Jews by employing them in his factories during World War II.
Schott's choice sparked a backlash on social media and became the focus of attention, making her performance a mere afterthought.
USA Today's columnist Nancy Armour tweeted: "No one should be skating to Schindler's List", while American comedian Leslie Jones also took to the social media platform to share her shock.
However, despite the furore surrounding Schott, the German was not the first skater to perform to the music. In fact, she was not even the first German to do so.
In 1994, the year of the movie's release, American figure skater Paul Wylie performed a routine to the music, as did the German champion Katarina Witt. Russian skater Yulia Lipnitskaya also danced to the music in 2014 at the Sochi Olympics.
While Schott grabbed the headlines for reasons she would have hoped to avoid, not even the controversy surrounding her choice of music could overshadow Zagitova's triumph.
Leading after the short program, the teenager scored 156.56 points on the night, matching the tally of Medvedeva, her closest rival and training partner, and securing a first Olympic medal by 1.31 points.
"I won," the new gold medalist said, as reported by NBC. "Honestly, my hands are shaking, because I haven't understood yet that I am an Olympic champion.
"I was very nervous today. I was calmer in the short program, because I understood I had no room for error and I have to skate clean. There was a lot of pressure on me and Zhenya [Medvedeva].
"All fans were waiting for us athletes from Russia to be on top."
Medvedeva, who in 2017 became the first woman in 16 years to win back-to-back world championships, was magnanimous in defeat and insisted she had no regrets.
"I felt today in my program really like Anna Karenina in the movie," Medvedva was quoted as saying by NBC.
"I put everything out there that I had, I left everything on the ice. I have no regrets.
"This was my mindset going out: not to leave anything on the table. I didn't think about errors, not about a clean skate. Honestly, I skated like in a fog, for the first time."