On Nicotine, White House Goes One Step Forward, Two Steps Back | Opinion
Nicotine users received a one-two punch late last month, when the Biden administration simultaneously announced its intention to slash the allowable level of nicotine in cigarettes and to push the popular e-cigarette brand Juul off the market.
The apparent contradiction of targeting both cigarettes and vaping, when the latter reduces the harm of the former, sent many reeling. But it's characteristic of the administration's often incoherent moves in this area.
The administration, and the FDA specifically, needs to articulate a sensible strategy for reducing harm from addictive nicotine products. If laws like the 2009 Tobacco Control Act are forcing FDA to take actions contrary to public health, the administration should say so.
The FDA's June 21 announcement—which only says the agency plans to issue a proposal next year to eventually slash nicotine levels—does not mean cigarettes will be rendered impotent tomorrow. After all, agencies routinely announce plans that are never finalized. But maybe this announcement, issued with the embellishment of a commissioner's quote, is different.
That plan contrasts awkwardly, then, with the FDA's order to Juul two days later. The agency has stopped the marketing of the one-time industry leader's vaping products because the manufacturers' application failed, in the FDA's judgment, to provide sufficient evidence that "marketing of the products would be appropriate for the protection of public health."
Courts have temporarily blocked the order, but it's still a sign that the administration is going after e-cigarettes. Attacks on now-more-popular disposable alternatives are likely to follow.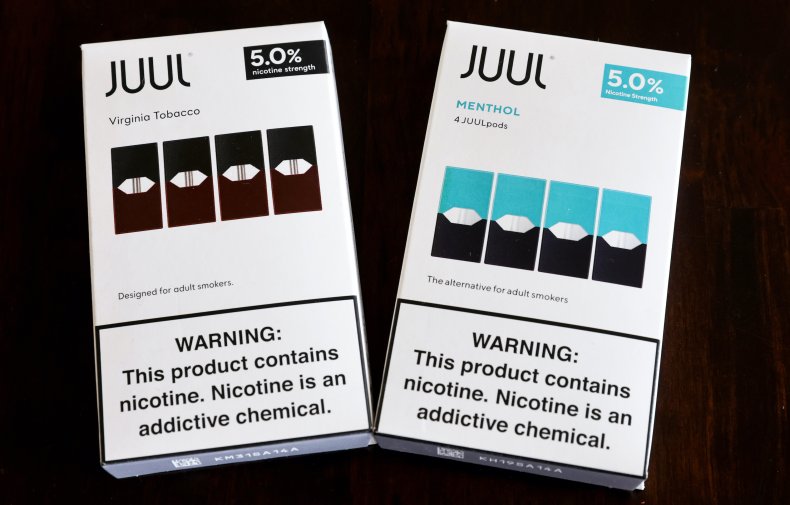 Regulating vaping is a reasonable decision. Several thousand people sustained vaping-related lung injuries now thought to be caused by unsafe additives to smoked oils. And high school vaping has spiked alarmingly—nearly one in four 12th graders reported vaping in the past 30 days—thanks, many have argued, to marketing, including of Juul products, that explicitly targeted teenagers.
But we can't lose sight of the bigger picture. Recall that conventional cigarettes are estimated to cause close to a half million deaths annually. Juul products? Not so much.
Former FDA commissioner Dr. Scott Gottlieb, under whom one of us (Lutter) served, approached the problem quite differently. In describing his comprehensive plan to address tobacco use, he said, "we need to envision a world where cigarettes lose their addictive potential through reduced nicotine levels. And a world where less harmful alternative[s], efficiently delivering satisfying levels of nicotine, are available for those adults who need or want them."
Commissioner Gottlieb also recognized the need for clear regulatory guideposts for all tobacco products, including non-combustibles like chewing tobacco, and that innovation of new non-combustible products offered an opportunity for historic public health gains.
The Biden administration, by contrast, seems to be feeling around in the dark. It pushes back on cigarettes and vaping simultaneously, while in other areas enabling harmful substance use—recall its ill-fated plan to fund "safe smoking kits" for inhaled-drug users.
A smarter plan would follow Commissioner Gottlieb's balanced approach. Reducing harm from conventional cigarettes, the single biggest cause of preventable deaths in the U.S., should be the top priority. Keep vaping safe, but remember which product takes the most lives.
Randall Lutter is a senior fellow at the Manhattan Institute and former senior official at the FDA. Charles Fain Lehman is a fellow at the Manhattan Institute.
The views expressed in this article are the writers' own.