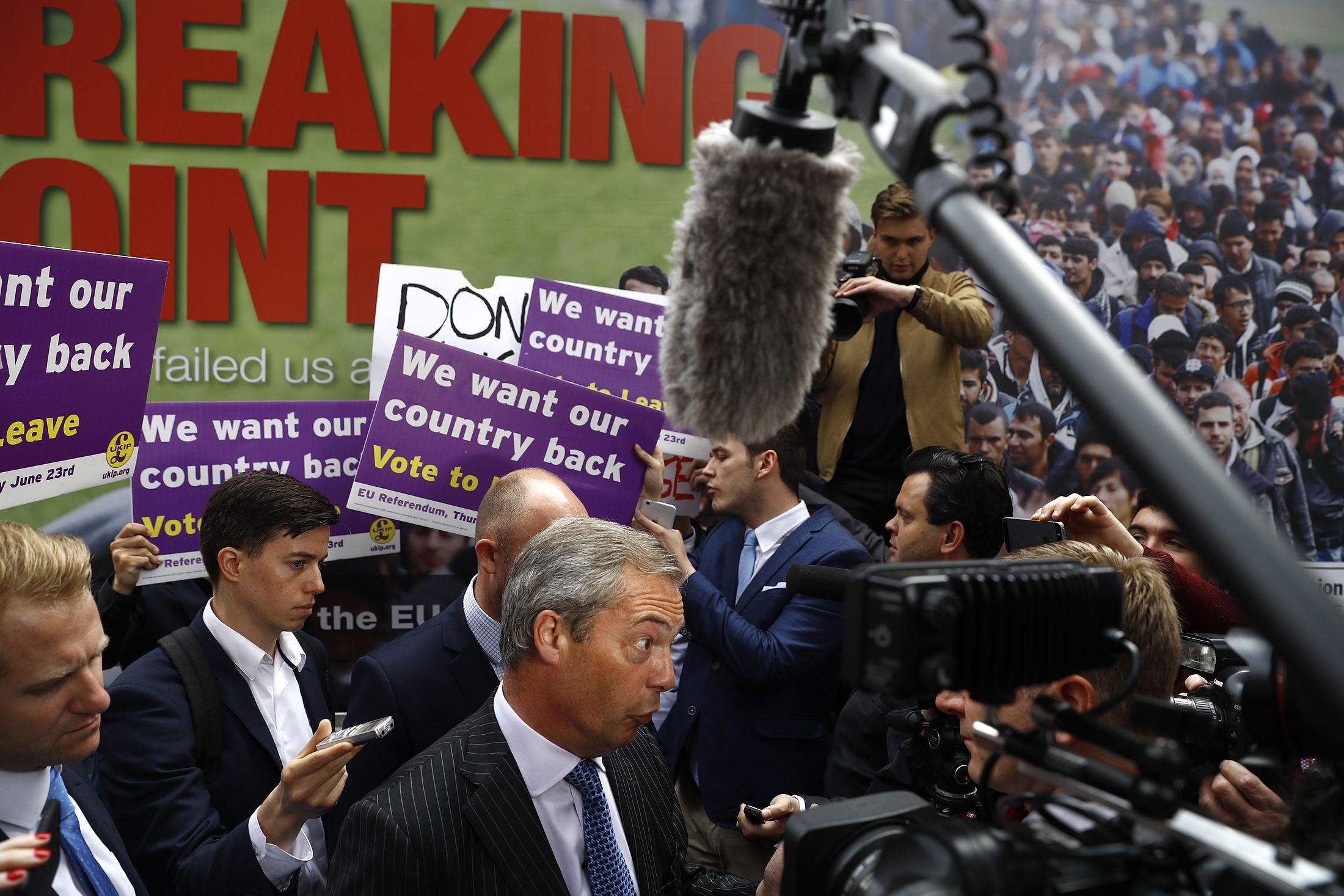 Nigel Farage has admitted that immigration does not damage the British economy, but says that it needs to be reduced because of problems with "quality of life."
Asked on the BBC's Today programme about studies that show immigrants to Britain contribute more than they cost, Farage cited opposing evidence from the Migration Watch think tank but conceded: "I would accept that economically it's about even-stevens."
But he continued: "I do think there is an issue here called the quality of life, and if you can't get a GP appointment or your kids can't get a house or you can't get your 5-year-old into a local primary school, these are real issues."
Most mainstream economic studies show that immigrants' contribution to the British economy overall is either neutral or a net positive, but some pro-immigration politicians, including former prime minister Gordon Brown and Labour leader Jeremy Corbyn, advocate allocating public funds to help communities most affected by immigration mitigate the impact on public services.
On Today, Farage also defended a controversial UKIP poster, launched last week, that showed a queue of migrants and claimed Europe was at "breaking point."
He said he had launched a similar poster in the run-up to May's local elections "to no comment at all" and said it was "unfortunate timing" that his poster launch was closely followed by the murder of Labour MP Jo Cox, leading to widespread condemnation of inflammatory campaign rhetoric.
He said he had intended to highlight the failure of policies across the EU, and not just their direct impact on Britain: "The EU is failing us all, that's the slogan and the point is there's been too little debate in this referendum about this union that we're a member of," he said.
"Why would we wish to be a member of a union where in the north [Angela] Merkel's policy is leading to political dislocations, where fences are going up everywhere, and in the south, where the eurozone crisis will come back in July, with Greece looking for a third bailout, why would we want to be a part of this failing club?"