Nigel Farage Campaigns to be 'Bridge' Between U.K., Donald Trump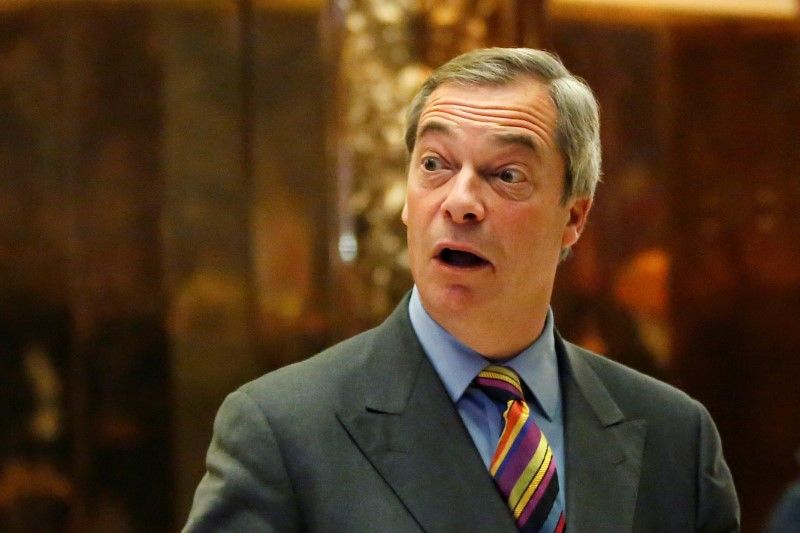 Leading Brexit campaigner Nigel Farage said on Sunday he wanted to be a bridge between the British government and the new U.S. administration.
Last month U.S. President-elect Donald Trump said Farage—the former leader of the United Kingdom Independence Party (UKIP)—would be great as Britain's envoy to Washington, but the British government dismissed the suggestion.
"I can help to be a bridge between the government in this country, the new trade department in this country, and not just Donald Trump but his team, his administration, and I would like to do that," Farage told BBC Radio.
"If you wanted to get business from the biggest company in the world and there was someone there that had the contacts and connections, the first thing you would do is to employ that person because that is how the world works."
Farage, who said he did not think he would get a role in the U.S. administration because he had a British passport, said Conservative Prime Minister Theresa May had banned members of her senior team of ministers from speaking to him.
However, trade secretary Liam Fox said he had received no such instruction.
"We have long-standing understandings of how we deal with incoming administrations...We don't need anything as an adjunct to what the government already does and has successfully done in the past," he told BBC TV. "We have got a perfectly good ambassador in Washington at the present time."
Farage spent decades campaigning for Britain to leave the European Union and helped to force the then Prime Minister David Cameron to call the June referendum that brought the Brexit vote.
He spoke at a Trump rally during the U.S. presidential campaign and has met the president-elect since his victory.