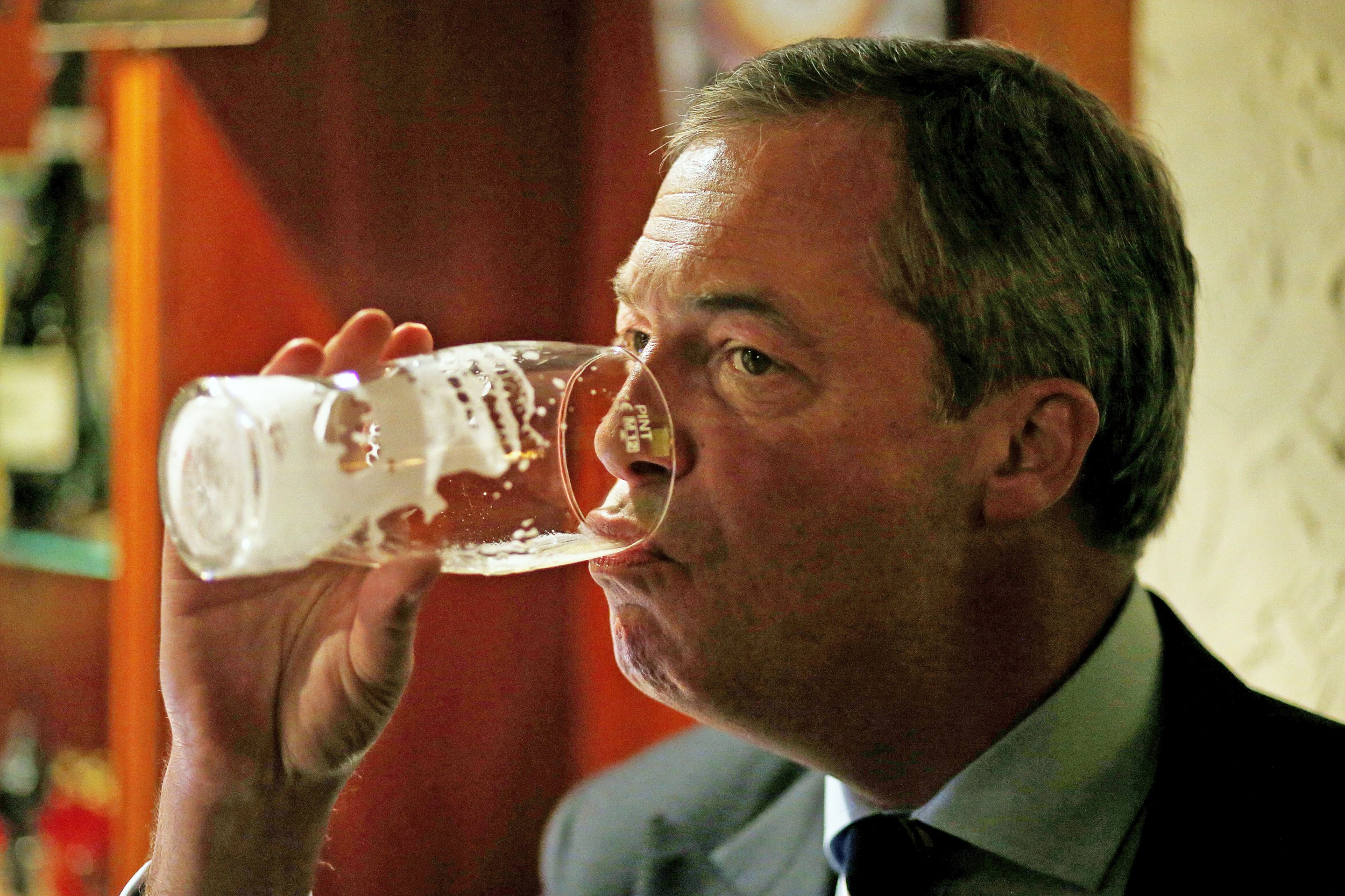 Nigel Farage, the leader of the UK Independence Party (Ukip), has defended the use of the racially offensive term 'Chinky'. Whilst speaking on LBC Radio on Thursday, Farage called the term simply "colloquial" and said that it was "snobbish" to say otherwise.
It comes after Kerry Smith stepped down as Ukip's candidate for South Basildon and East Thurrock after he was recorded using the term to refer to a Chinese woman and also heard referring to a LGBT group as "poofters".
Smith later issued a statement saying: "I wish to issue a whole-hearted and unreserved apology to those who I have offended within the party and anyone else. With regards to the leadership and management of the party I was completely wrong and my comments were fuelled by frustrations."
Farage, however, seemed to try and justify Smith's language. "I am a bit sad because Kerry Smith is a rough diamond," he said, "he's a council-house boy from the East End of London, left school early and talks and speaks in a way that a lot of people from that background do."
He continued: "If you and your mates were going out for a Chinese, what do you say you're going for?" The programme's presenter Nick Ferrari said that he would not use the word. Farage said that he himself had never used the phrase.
"The point is this: I feel a bit sorry for Kerry Smith because he's a genuine fella. I think even the poofter comment, you know - the next sentence he was saying how good another candidate was and the fact that he was gay would be an asset to the party," Farage said.
"Kerry himself said that he had used language that Del Boy use to use on Only Fools and Horses and nobody objected then. Kerry Smith is not fit to be a parliamentary candidate. I don't think that in the comments that he used he meant malice."
Professor Michel Hockx, Professor of Chinese at SOAS said: "It doesn't matter if you're from a council estate or from a nice area of London. Media regulators have made it clear it's an offensive term." Hocks descirbed the word as: "An offensive ethnic slur."
Farage is facing his own issues as a recent poll has found that he is as unpopular with the voting public as David Cameron. An Ipsos Mori poll revealed that voter satisfaction with the Ukip leader has dropped 14 percentage points in just one month.
This is not the first time that Ukip members have used inappropriate or offensive language. Last year MEP Godfrey Bloom was forced to quit the party after referring to a group of female activists as "sluts" at a conference. In August this year Nigel Farage made a personal visit to apologise to a Thai constituent who had been described as "ting tong" by the party's South East MEP Janice Atkinson.