Nigel Farage Delivers Speech to Almost Empty Room at U.S. Conference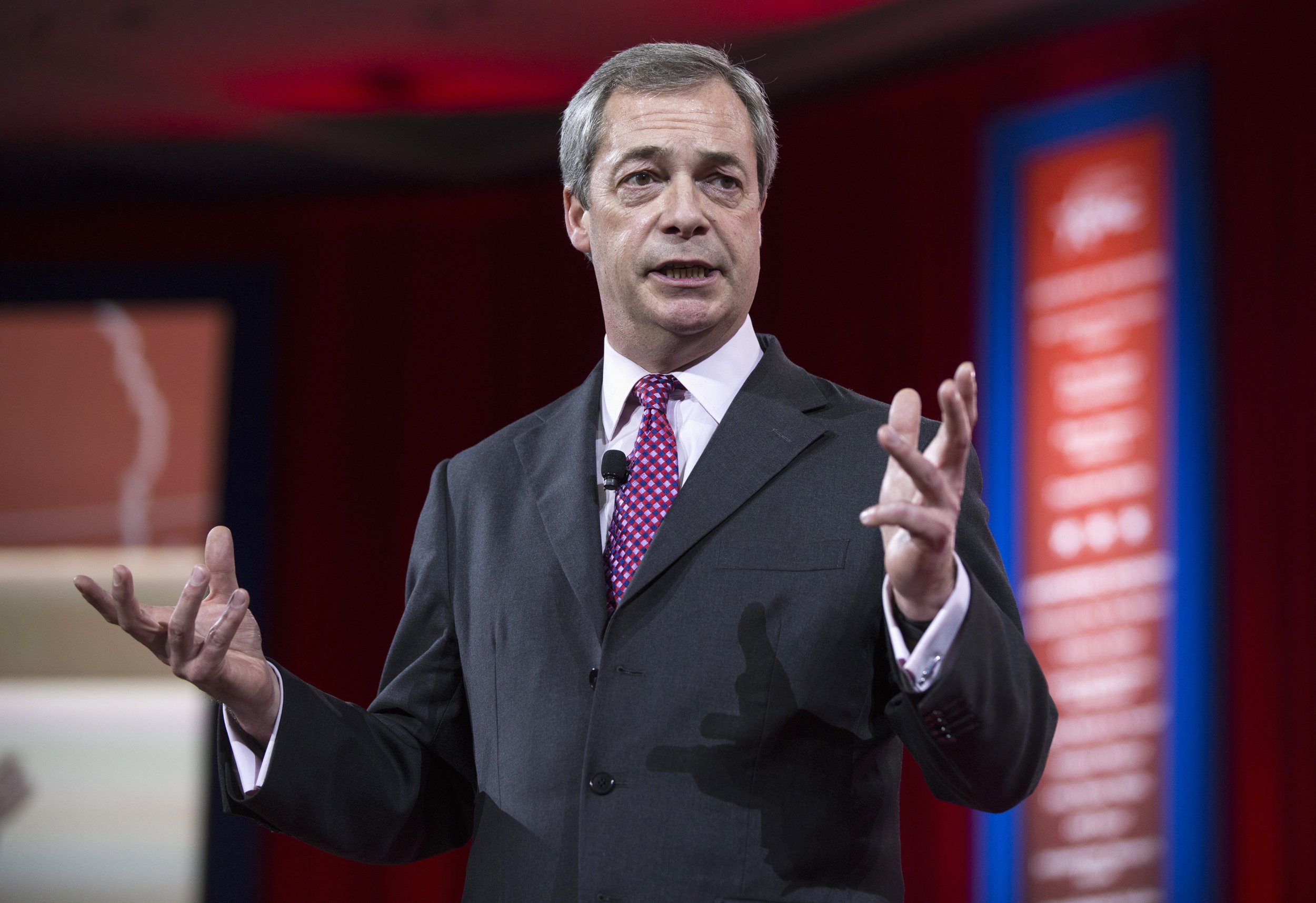 Nigel Farage, the leader of the United Kingdom Independence Party (Ukip), delivered a speech to a largely empty room last night at the Conservative Political Action Conference (CPAC) in Washington D.C.
Held at the Gaylord Conference Centre, Farage spoke in the 5,000-seater ballroom which was reportedly packed to the brim for preceding conservative speakers including Scott Walker and Sarah Palin. The annual conference - hosted by the American Conservative Union - attracts big names from the American political right who use the opportunity to get their message across to activists and media.
Questions have been raised as to why Farage made the 3,500 mile trip across the Atlantic to speak. One American attendee who describes himself as a 'conservative activist' says that Farage is not well-known in the U.S. "It is fair to say most people didn't know who he was."
Andres Taborda - who says he follows American and British politics - explains it is unusual for speakers to get a lengthy introduction, and Farage was treated to a four-minute one from Alex Marlow the editor of Breitbart, a right-wing news website.
According to Taborda, the timing of Farage's speech didn't help, as he was the final speaker of the night and also had to follow Tea Party heavy-weight Sarah Palin's address.
Taborda says there were around 100 people in the room when the Ukip leader was speaking, leaving 4,900 empty seats, although others estimated a slightly higher turnout:
Farage used his speech to advise the Republican Party on the need to appeal to the grassroots voters, the likes of whom he said voted for the party 30 years ago.
He received noticeably muted applause when addressing the subject of joint U.S. and British foreign policy. "Britain has been joined at the hip with America and have been involved in an endless series of overseas engagements and wars and the time has come to assess whether that has been successful," he said, drawing groans from the room according to Taborda.
Farage also used the opportunity to criticise what he calls "the mistaken policy of multiculturalism", referring to yesterday's arrest of three terrorism suspects in New York and Florida before criticising Obama's lack of courage on the issue.
He added: "The message we've got to put out is this - we must stand firm and defend our Judeo-Christian culture. We must make it clear that we believe in common law and not Sharia law. And we must stand up and fight for liberty for freedom and democracy and not to be cowed by political correctness and not to be cowed by fear of being criticised. "
"We should be aware that we know have in our countries, sadly, an enemy within, a fifth column as I've called it in the past and we have got to get a grip on this situation."
Newsweek contacted Ukip for comment but has not yet had a response