Nigel Farage Set To Lead March on Parliament Against Brexit Court Ruling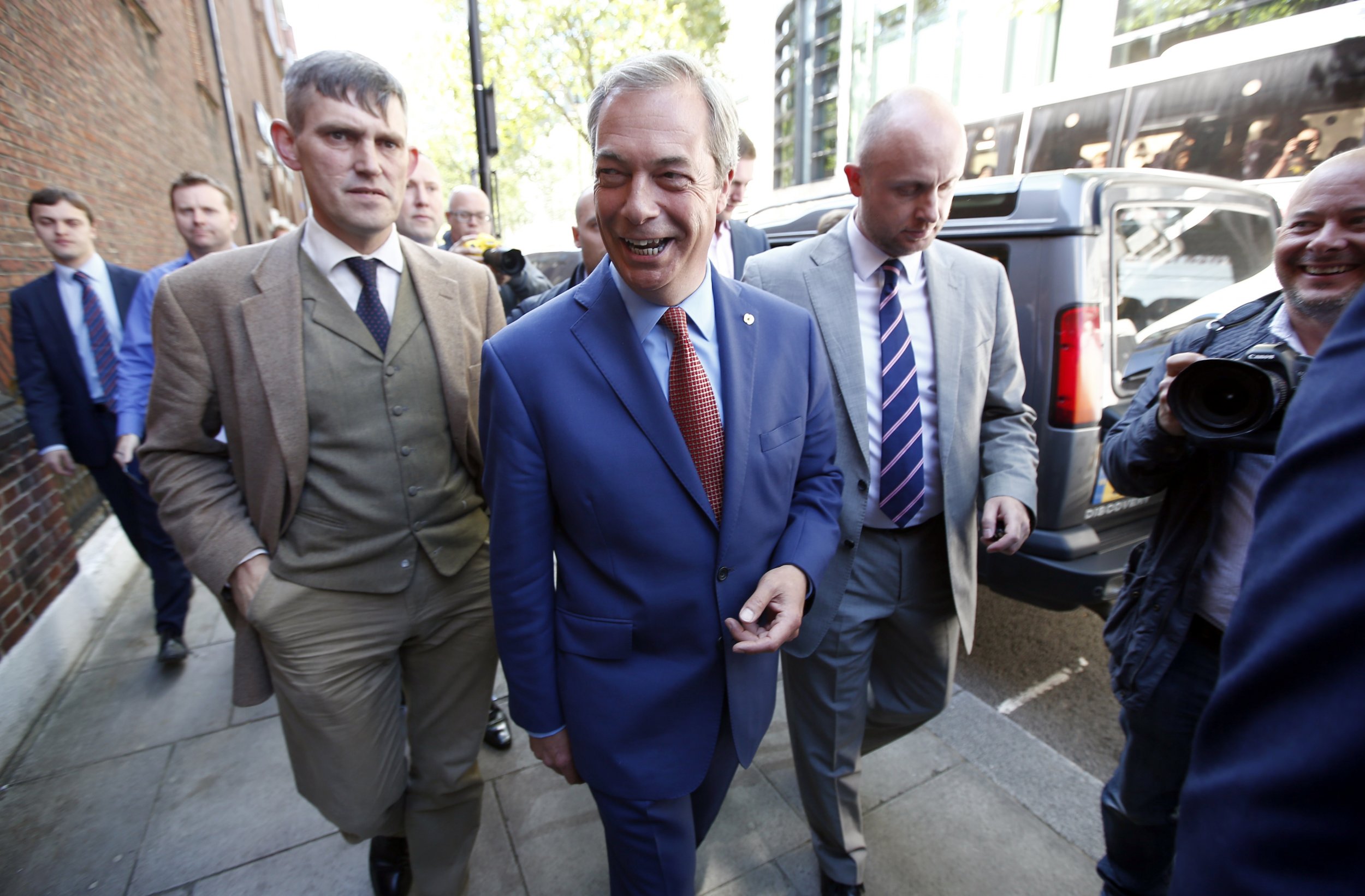 Nigel Farage is set to lead a march to Britain's Supreme Court in support of a government appeal against a ruling that could delay the Brexit process.
Farage, leader of Euroskeptic party UKIP, has been an outspoken critic of a high court decision that last week ruled Theresa May's government must seek parliamentary approval for the triggering of the "Article 50" EU exit mechanism.
On Monday, the Daily Telegraph reported that Farage, with the support of the former Brexit campaign Leave.EU, plans to lead a rally ending in parliament square on December 5.
The date is expected to mark the first day of a supreme court hearing, where judges will hear the government's appeal against the high court decision. The Supreme Court, the highest on British soil, has the power to overturn the high court ruling.
The march would be a "reminder about what we voted for, so there is no slippage on the single market which we think in this case was used to get a negotiating stand on," a spokesman for the organizers said.
Leave.EU confirmed the report on their Twitter account:
Farage, in common with other Euroskeptics, has said that the high court decision opens the way for pro-EU parliamentarians to delay or block Brexit. He said at the weekend that "if people in this country think that they're going to be cheated, they're going to be betrayed, then we will see political anger the likes of which none of us in our lifetimes have ever witnessed."
But supporters of the action that led to the high court ruling have repeatedly insisted that it is aimed only at ensuring due process is followed, and not at frustrating the outcome of the EU referendum.