Nigel Farage Will Decide On Election Bid In 'Couple Of Days'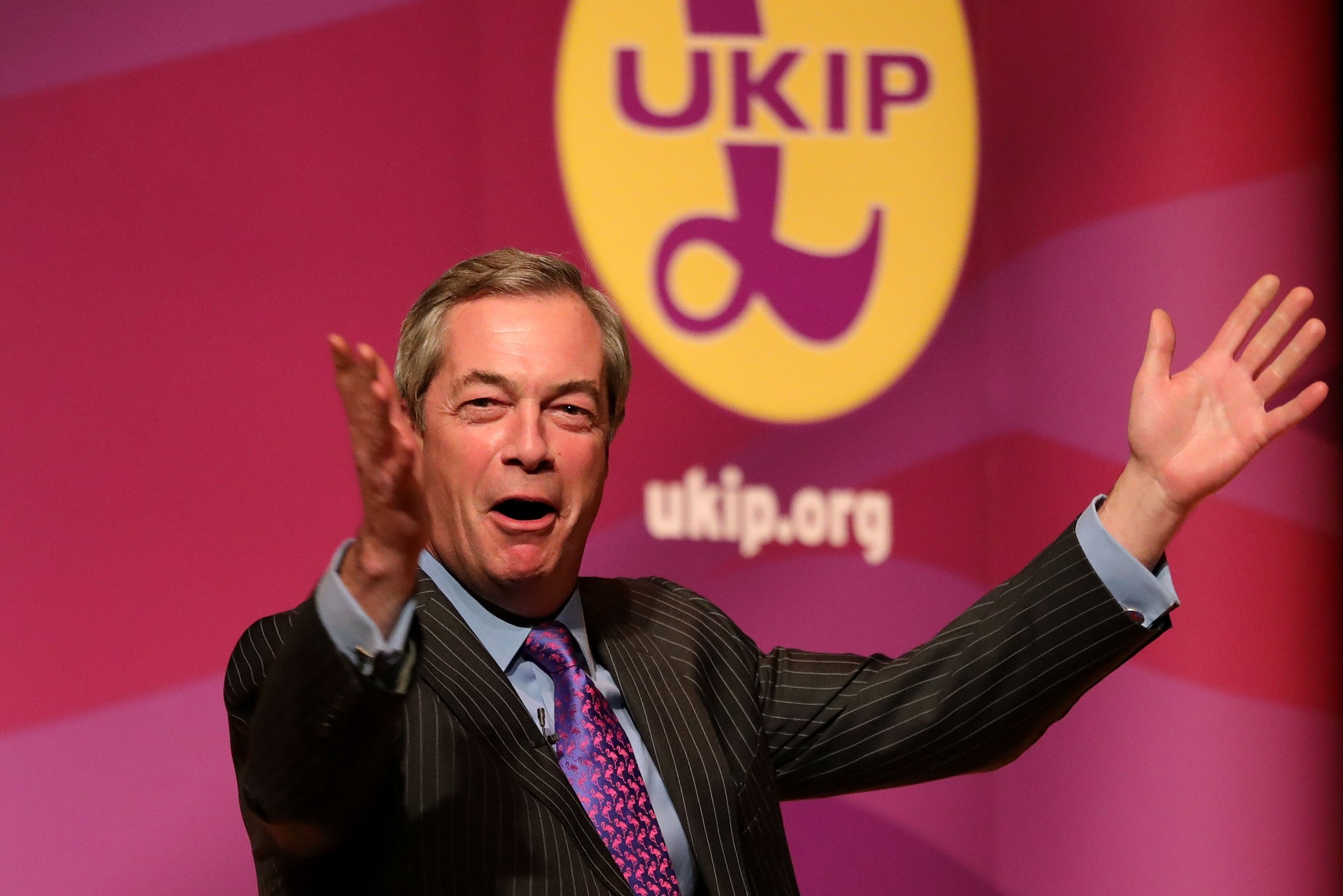 Nigel Farage has said he will decide whether to stand in Britain's election in the next "couple of days," amid speculation he could mount an eighth attempt at securing a Westminster seat.
Asked on the BBC's Today programme on Thursday whether he would run for Parliament in the June 8 poll, Farage replied: "I haven't decided yet, I've got to weigh it up."
The former leader of the Euroskeptic party UKIP said he had to determine "Where am I best to be in terms of having an impact on Brexit and perhaps warning the British public that it's not going the way it should be."
Farage stepped down as leader of UKIP last year, though he remains a Member of the European Parliament (MEP) for the party in Brussels. He has previously sought to win House of Commons seats seven times in previous general elections and by-elections, most recently a failed attempt in 2015 to win the southeastern seat Thanet South.
Since the June 23 EU referendum, UKIP has struggled, dropping to 7 percent support in one recent poll, its lowest score since 2013. The party predicted it could storm to victory during a recent snap election in the middle England seat of Stoke, only to finish a firm second place.
New leader Paul Nuttall has been criticized for lacking Farage's dynamic campaigning abilities and level of control over the party. Farage said in Thursday's interview that Nuttall had "six weeks to prove himself" ahead of the election.
"I guess he's probably himself been shocked at how tough [being leader] is," Farage said, but confirmed he would "support fully Paul Nuttall in all that he does."
The shape of Britain's future relationship with Europe is likely to dominate the campaign.
Prime Minister Theresa May called the election in a statement that slammed "political game-playing" by anti-Brexit parties, which she said could damage a future deal with Europe.
Meanwhile the pro-EU Liberal Democrats will campaign with a push for the closest possible relations with the EU. Leader Tim Farron chose to launch his campaign in Richmond, a seat the Liberal Democrats recently won off May's Conservatives. He will hope to steal Conservative voters who also backed "Remain" at the referendum.
Farage also said UKIP would pledge to ensure May does not soften her stance on Brexit. "We need a strong UKIP voice in British politics to hold the Tories to account," he said.