Steven Woolfe 'Altercation' Exposes UKIP Divisions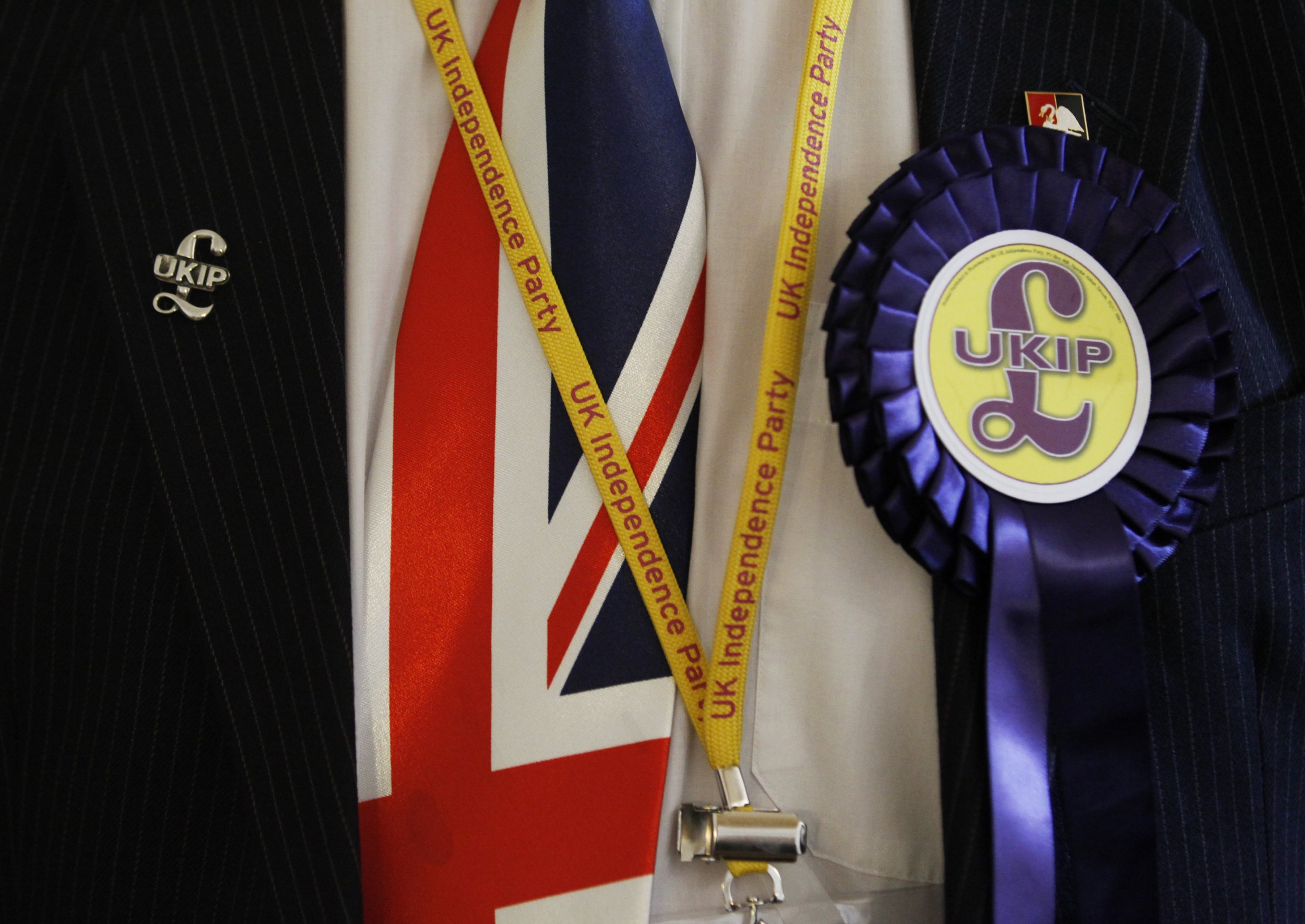 Updated | On Thursday morning, UKIP leader Nigel Farage published an optimistic piece in The Daily Telegraph. In it, he wrote that UKIP would move on from the embarrassment of its new leader, Diane James, resigning after just 18 days in the job. The party could shake off the setback, he wrote, and "provide the genuine voice of political opposition."
Just hours later, the party was hit by drama as, following an altercation at a meeting of UKIP Members of the European Parliament (MEPs), its immigration spokesman Steven Woolfe collapsed at the parliament building in Strasbourg, suffering two "epileptic-like fits," according to a party source.
Woolfe is now recovering in hospital, saying in a statement that he is "feeling brighter, happier, and smiling as ever," and Farage has launched an inquiry into the affair. However, in the chaos that ensued following his collapse, UKIP's bitter internal divisions broke into the open.
Neil Hamilton, the former Conservative MP and member of the Welsh Assembly, took to Sky News and the BBC to attack Farage's leadership. "There has been for some time a growing unpleasantness in the party which starts right at the top, I'm going to be quite open about this, with Nigel Farage," he said.
Hamilton is among several senior figures in the party who are increasingly hostile to Farage.
Farage himself is wary of fanning the flames—for now. "Today's not the day to talk about that, but I will talk about it tomorrow," the party leader tells Newsweek.
But his former advisor, Raheem Kassam, now standing for the leadership himself, has written to the party chairman, Paul Oakden, calling for action against Hamilton.
"I trust by now you have heard Mr. Neil Hamilton's remarks to Sky News this afternoon," a copy of the message seen by Newsweek says.
"I am writing to you to implore you to take action against this man immediately, for bringing the party into public disrepute, but worse still, for exercising grotesque insensitivity at a time when Steven Woolfe's condition remained unclear," it continues.
And another Farage ally, party donor Arron Banks, said in a statement he had been "utterly disgusted to see Neil Hamilton touring the newsrooms this afternoon, spewing his bile before anyone knew if Steven was going to be OK."
"He truly is a creature from the gutter who will do anything to get his mug on our screens," Banks added, calling for Hamilton and the party's MP Douglas Carswell, another Farage critic, to be expelled, saying that he would leave if they were not.
He also called for the party's National Executive Committee (NEC), which has been partly hostile to Farage, to be suspended.
The dispute is unlikely to be finished for the day—a last-minute schedule change will see Hamilton appear on the BBC's flagship politics show Question Time Thursday night.
UKIP is struggling to re-establish itself in the post-Brexit political landscape, with the Conservatives shifting to the right on immigration and the party's original raison d'etre completed.
Many had hoped the current leadership contest would result in a new, competent party chief, and a period of rebuilding and reorienting. For now, though, that seems some way off.
This article has been updated with the statement from Arron Banks.