UKIP: Nigel Farage Is 'Only Rational' Choice For U.S. Ambassador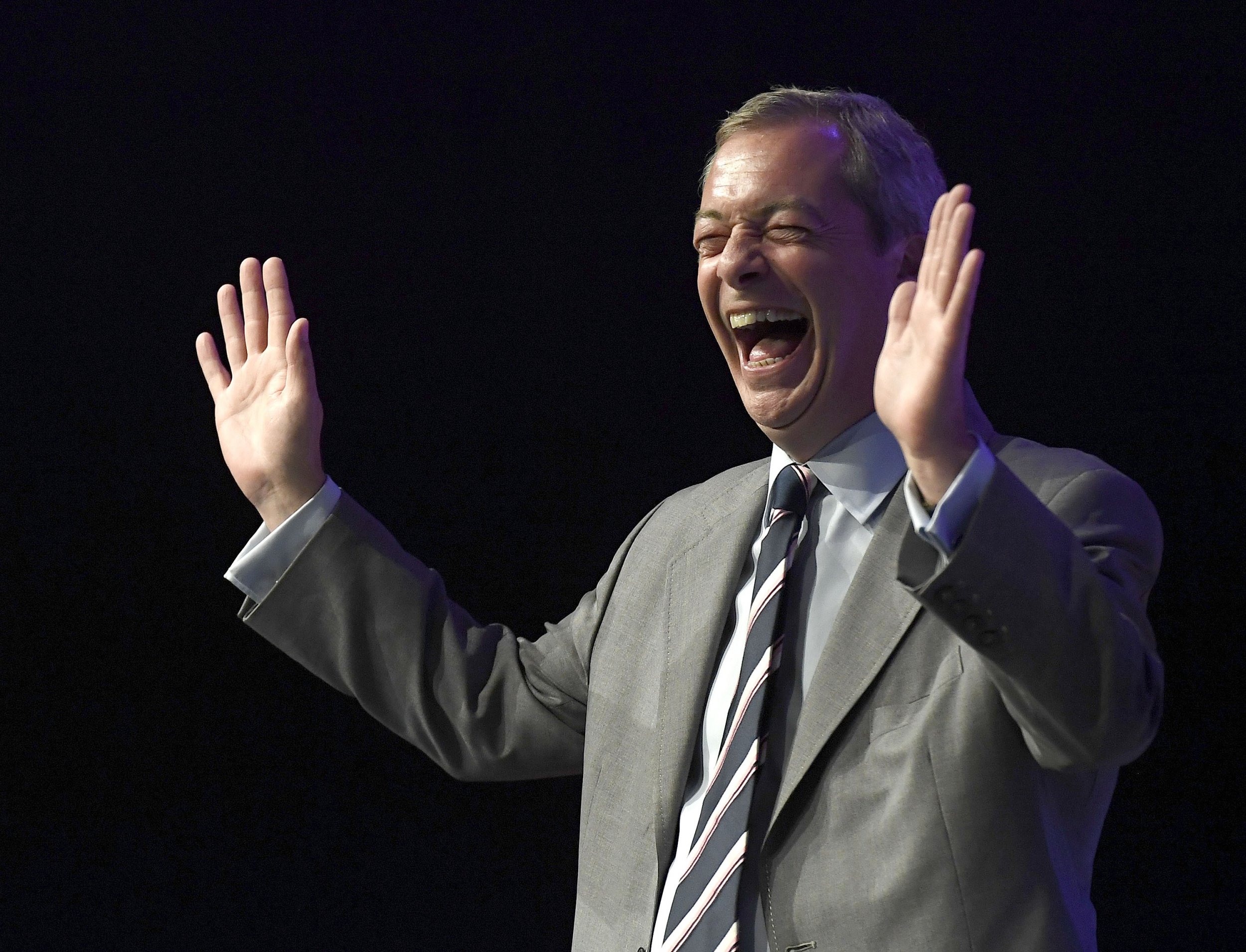 The U.K. Independence Party (UKIP) is calling for Nigel Farage to be made British ambassador to Donald Trump's America, describing Farage as the "only rational" choice.
A press release signed by several of the party's top figures, including its deputy chairman and international trade spokesman, said: "Nigel Farage should be appointed as the U.K.'s ambassador to the U.S. with effect from January 1, 2017."
Newsweek has contacted Britain's Foreign and Commonwealth Office (FCO) for a comment.
The UKIP statement said that after the Brexit vote, the "special relationship" cultivated over decades between the U.K. and America would be "even more important," and talked up Farage's "good ties" with Trump, calling his relationship with the president-elect "much better than anyone else in British public life."
"Nigel Farage's appointment is clearly in the national interest. The alternative is some establishment Foreign Office 'high flyer' with neither empathy nor understanding for the next U.S. president and administration," the statement continued.
"Nigel Farage is the best choice for U.K. ambassador and the only rational one."
Farage became an occasional adviser to Trump during the presidential campaign, including appearing alongside the Republican nominee at a campaign rally.
The pair have met several times after Trump sought to associate his right-populist campaign with the U.K.'s anti-EU campaign, in which Farage played a key role.
Farage had said before the vote that he would like to work with Trump, telling ITV1's The Agenda: "If he did offer me a job I would quite like to be his ambassador to the European Union. I think I would do that job very well."
But Prime Minister Theresa May would likely be cautious about any such appointment. Her Conservative Party has historically been careful to avoid doing anything that could "legitimize" Farage and, by extension, UKIP among mainstream voters.