Nigel, The Loneliest Bird in the World, Died With His Fake Plastic Lover by His Side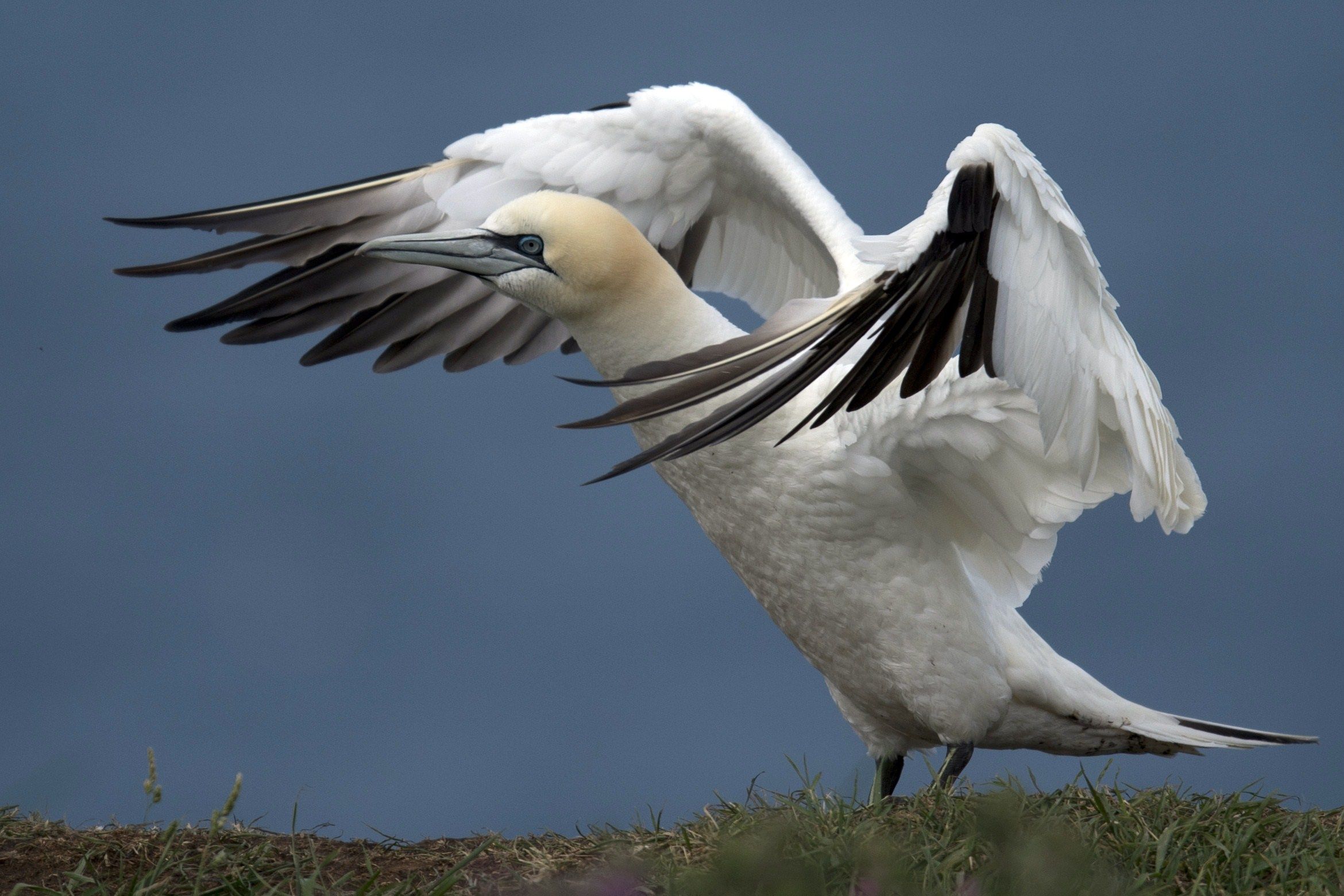 Nigel "no mates," the only New Zealand gannet on Mana Island, died this week surrounded by the 80 concrete birds. The decoy figures originally placed on the island to lure more gannets to the island but ended up as the lonely bird's only companions.
The bird lived on Mana Island for almost three years, and spent every one of those years trying to win the affection, or at very least the attention, of the inanimate fake birds placed there by conservationists in an effort to repopulate the island, The Guardian reported. Although Nigel likely hoped to win the friendship of all the fake birds on the island, there was one particular fake bird that truly won his heart, his concrete sweetheart. Nigel spent years completing mating rituals in order to win over his lover. He even built a nest for her and tried his best to groom her, The Guardian reported. Nigel never did woo his stone lover and his dead body was found next to her, Gizmodo reported.
"I think it must have been quite a frustrating existence. Whether or not he was lonely, he certainly never got anything back, and that must have been very strange experience, when he spent years courting," Chris Bell, the Department of Conservation ranger who found Nigel's dead body said, The Guardian reported. "I think we all have a lot of empathy for him, because he had this fairly hopeless situation."
To add to the sad story, after living years alone on the island, Nigel died only a few weeks after three other gannets finally arrived at the island. However, his only living companions were not interested in spending time with the lonely bird.
"This just feels like the wrong ending to the story. He died right at the beginning of something great," said Bell, Stuff.co.nz reported. "I certainly feel sad. Having had him sit there year after year with his concrete mate, it just doesn't seem how it should have ended.
Gannets are a type of seabird that live throughout the world's oceans. They are nesting birds that tend to live in colonies, Audubon Society reported. Normally, these birds will mate for life and greet their mates with a specifically behavior that involves knocking the bills together and bowing.
Conservationists hoped to lure gannets to Mana Island, and in 2015 placed 80 decoy birds on the island's shores,since the colony birds like to nest where they know other birds have nested. However, the decoys ended up attracting one lone bird, dubbed Nigel.
Nigel's sad story is not completely tragic. According to Bell, Nigel did help to bring in other birds to the island and his tragic life may help to repopulate the island with gannets once more.