The United States pledged $60 million towards a new counterterrorism force in West Africa on Monday, almost a month after four American soldiers were killed in an Islamist militant attack in Niger.
U.S. Ambassador to the United Nations Nikki Haley announced the funding, which is subject to congressional approval, at a U.N. Security Council meeting in New York on Monday. Haley said that violent extremism in Africa was a "growing problem" but that it was down to the countries themselves to respond to the threats, not the United Nations.
The counterterrorism force will comprise almost 5,000 troops from the so-called Group of Five Sahel States (or G5): Burkina Faso, Chad, Mali, Mauritania and Niger. It is aimed at countering the threat posed by extremist groups— including those with ties to Al-Qaeda and the Islamic State militant group (ISIS)—in the Sahel region, an arid and impoverished part of West Africa threatened by jihadis and traffickers.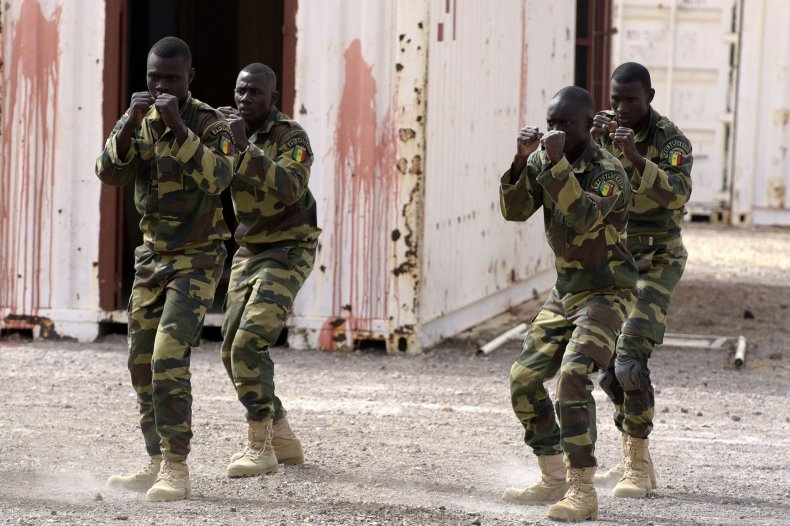 Secretary of State Rex Tillerson said Monday that the money would "bolster our regional partners" in fighting against militant groups. "This is a fight we must win, and these funds will play a key role in achieving that mission."
The threat of militancy in the Sahel was rammed home in Washington by the surprise ambush on October 4 that claimed the lives of four U.S. Green Berets—Staff Sergeant Bryan Black; Staff Sergeant Jeremiah Johnson; Staff Sergeant Dustin Wright; and Sergeant La David Johnson—as well as five Nigeriens.
While details of the attack are still not completely confirmed, a joint U.S.-Nigerien patrol was reportedly tracking a high-value militant leader in southwest Niger hours before they came under attack from a band of around 50 ISIS-affiliated fighters. U.S. officials have blamed a group known as Islamic State Greater Sahara—led by veteran African jihadi Adnan Abu Walid al-Sahrawi—for the attack.
Read more: Who is Adnan Abu Walid al-Sahrawi, the ISIS militant suspected of orchestrating Niger attack?
The United States had previously been reluctant to back the G5 force—an initiative that is strongly supported by France, which has thousands of troops deployed in the Sahel—particularly if it were to come under a U.N. mandate. U.S. officials also demanded details on the force's strategy and expressed reservations about the United Nations funding it.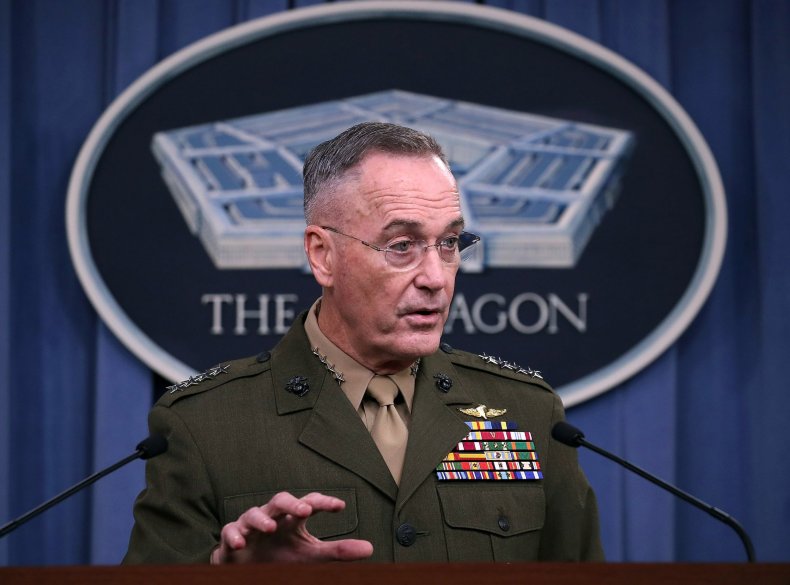 In the U.N. Security Council meeting on Monday, Haley said that the G5 force must be "first and foremost, owned by the countries of the region themselves." She said that the United States expected the G5 countries to "take on full regional ownership of the force within a period of three to six years, with continued U.S. engagement."
Haley added that Washington had "serious and well-known reservations about using U.N. resources to support non-U.N. activities" and pointed out that the main U.N. peacekeeping mission in the region—which is based in Mali—was already stretched and struggling to protect itself from attacks.
The Niger attack highlighted the extent of U.S. military involvement in Africa, where many experts are warning that radical groups like ISIS are taking root after being ousted from strongholds in the Middle East. Pentagon officials said that around 6,000 U.S. troops are spread out across Africa, with the biggest contributions in Niger, Somalia, and Djibouti—which hosts the only permanent U.S. military base on the continent.