Three weeks after an attack by suspected Islamist militants in Niger on October 4 that left four U.S. troops and five Nigeriens dead, many questions remain unanswered.
While U.S. lawmakers are demanding details of the intricacies of the attack—including why the body of one U.S. soldier, Sergeant La David Johnson, was only discovered 48 hours later—details have begun to emerge about the suspected identity of those responsible.
And while U.S. officials have not named any of the attackers, details that have trickled out and speculation among Africa watchers is beginning to consolidate on one name: Adnan Abu Walid al-Sahrawi, the leader of a group calling itself Islamic State Greater Sahara (ISGS).
"From my perspective, these speculations are valid because most of the militancy in the border zone of Niger and Mali has been attributed to ISGS, led by Sahrawi," says Héni Nsaibia, an intelligence analyst at Menastream, a risk consultancy monitoring jihadi activity in North Africa and the Sahel region.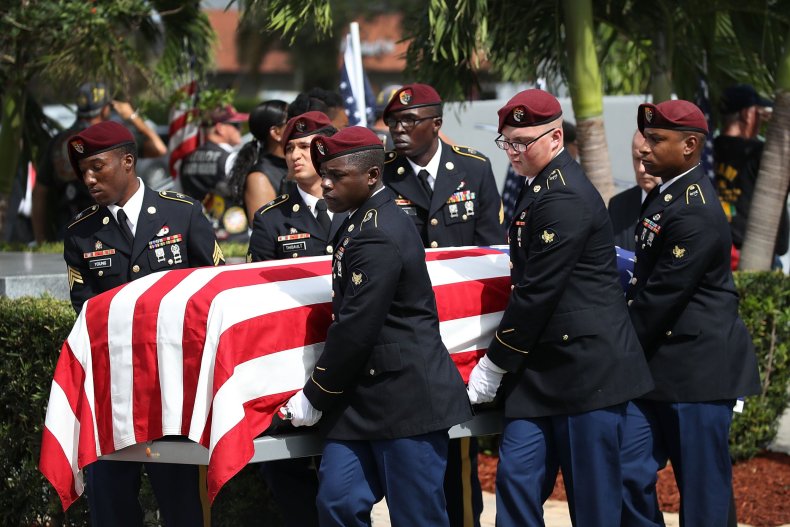 A veteran militant leader who formerly had ties to Al-Qaeda, Sahrawi has for the past two years commanded a small battalion of fighters that pledged allegiance to the Islamic State militant group (ISIS) in May 2015. Since then, the group has been known as Islamic State Greater Sahara (ISGS).
Multiple U.S. officials have confirmed that they believe the Niger attack was carried out by ISIS-supporting fighters, rather than one of the multiple Al-Qaeda-linked groups that populate the Sahel—an arid belt of land across west and north-central Africa awash with jihadis and traffickers.
General Joseph Dunford, the U.S. military's most senior officer, told a press conference on Monday: "Our assessment right now is it is an ISIS-affiliated group...These are local tribal fighters that are associated with ISIS." A senior U.S. counterterrorism official also told CBS News that ISGS fighters were behind the attack and that Saharawi commands some 40-60 militants but has allies across the region.
A former U.S. military expert in West Africa, Rudolph Atallah, also provided a video to ABC News that showed a group of armed young men on motorbikes. Atallah said that the video was likely recorded by Sahrawi and that he was "one of the high-value individuals that the U.S. government is looking at."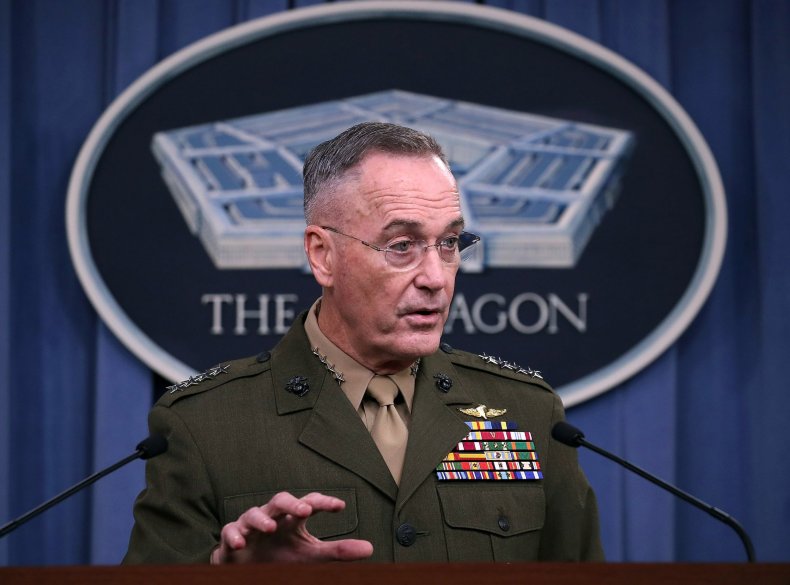 Read more: ISIS has expanded into Africa's migration hub
Sahrawi is thought to have been born in Western Sahara—a disputed territory on Africa's northwest coast—and to have spent time in his early life in refugee camps in southern Algeria. Morocco considers Western Sahara to be part of its territory and many Sahrawis have been displaced via refugee camps.
The Sahel is a region that has long been home to jihadi movements, and Sahrawi has established militant credentials. Around the time of an Al-Qaeda-backed insurgency in northern Mali in 2012—which was reversed by a French-led operation the following year—Sahrawi was the spokesman for the Movement for Unity and Jihad in West Africa (MUJAO), one of the militant groups involved in the uprising. The group would later merge with another militant organization to form Al-Mourabitoun ("The Sentinels"), an Al-Qaeda splinter that claimed responsibility for attacks including the siege of a Radisson Blu hotel in Mali's capital Bamako in November 2015, in which 20 people were killed.
Sahrawi shared leadership of Al-Mourabitoun with Mokhtar Belmokhtar —a one-eyed Algerian jihadi dubbed "The Uncatchable"—until May 2015. At that point, Sahrawi pledged allegiance to ISIS, an act that led to him being denounced by Belmokhtar and splitting from Al-Mourabitoun.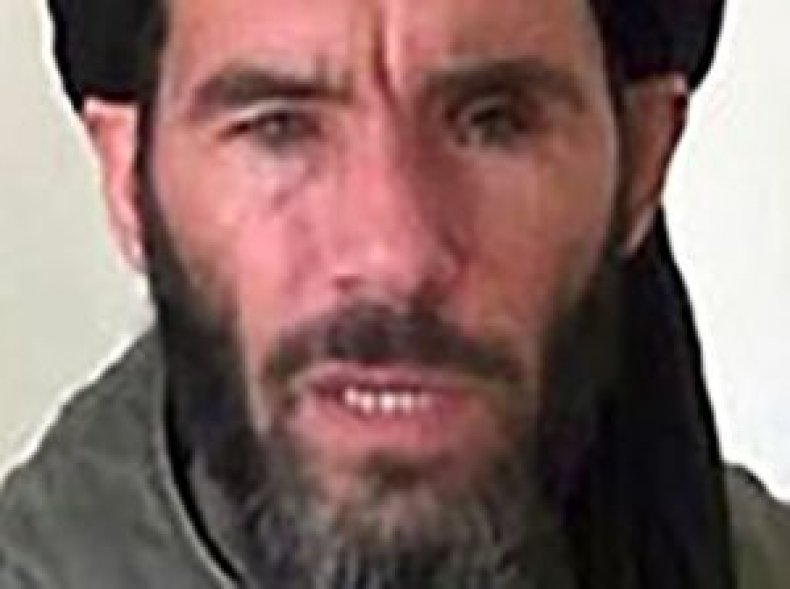 It wasn't until October 2016 that ISIS's online mouthpiece Amaq posted a statement online, saying that it acknowledged a pledge of allegiance from "Katibat al-Mourabitoun" under the leadership of Sahrawi.
But the extent of the ties between Sahrawi and ISIS's leadership—now on the run in Syria and Iraq—according to Paul Melly, an associate fellow at Chatham House, an international affairs think tank in London.
"It is hard to gauge the real extent of any connection to Daesh/ISIS," says Melly, an expert on West Africa. "This is a region where there are a number of radical Islamist armed groups that are active; ideology is a factor, but more localized or economic interests may also sometimes be at play, because this is a region where trans-Saharan trafficking is also a factor."
Nsaibia, the Menastream analyst, also points out that ISIS media outlets like Amaq have not claimed responsibility for attacks blamed on Sahrawi's group. "I don't see a strong link between ISGS and the Islamic State in the Levant and Iraq," he says.
Some accounts of the attack on the U.S. soldiers claim that there were actually two missions operating in southwest Niger on October 3: one was a team of American, French and Nigerien commandos on a kill-or-capture mission for an ISIS operative, the other was composed of around eight Army Special Forces, three U.S. soldiers and their interpreter, and 30 Nigerien troops, according to the New York Times.
It was the latter group that was eventually attacked the following day by some 50 militants armed with machine guns and heavy weapons. It is not yet clear if Sahrawi was the target of the kill-or-capture mission: CBS News reported that Sahrawi was the intended target, while Nsaibia says it may have been one of his lieutenants.
Sahrawi's group is by no means the biggest game in town. Al-Qaeda has deep-lying roots across the Sahel region: its affiliate in the region, Al-Qaeda in the Islamic Maghreb, recently merged with three other militant groups to form an umbrella organization known as the Group to Support Islam and Muslims (Jama'a Nusrat ul-Islam wa al-Muslimin', or JNIM).
Given its relatively small size, it would appear to be a bold move for a group like Sahrawi's to launch an attack on U.S. forces. Washington has 6,000 troops operating in Africa—with at least 800 in Niger—and any attack on an American patrol is likely to put the group in the crosshairs of not just the U.S. military, but its French allies stationed throughout the region.
If Sahrawi's group did purposefully target Americans, it would be a bold move, says Nsaibia. "It could be a coincidence or maybe they are aggressive and they don't care if it's American or Nigerien troops," he says.