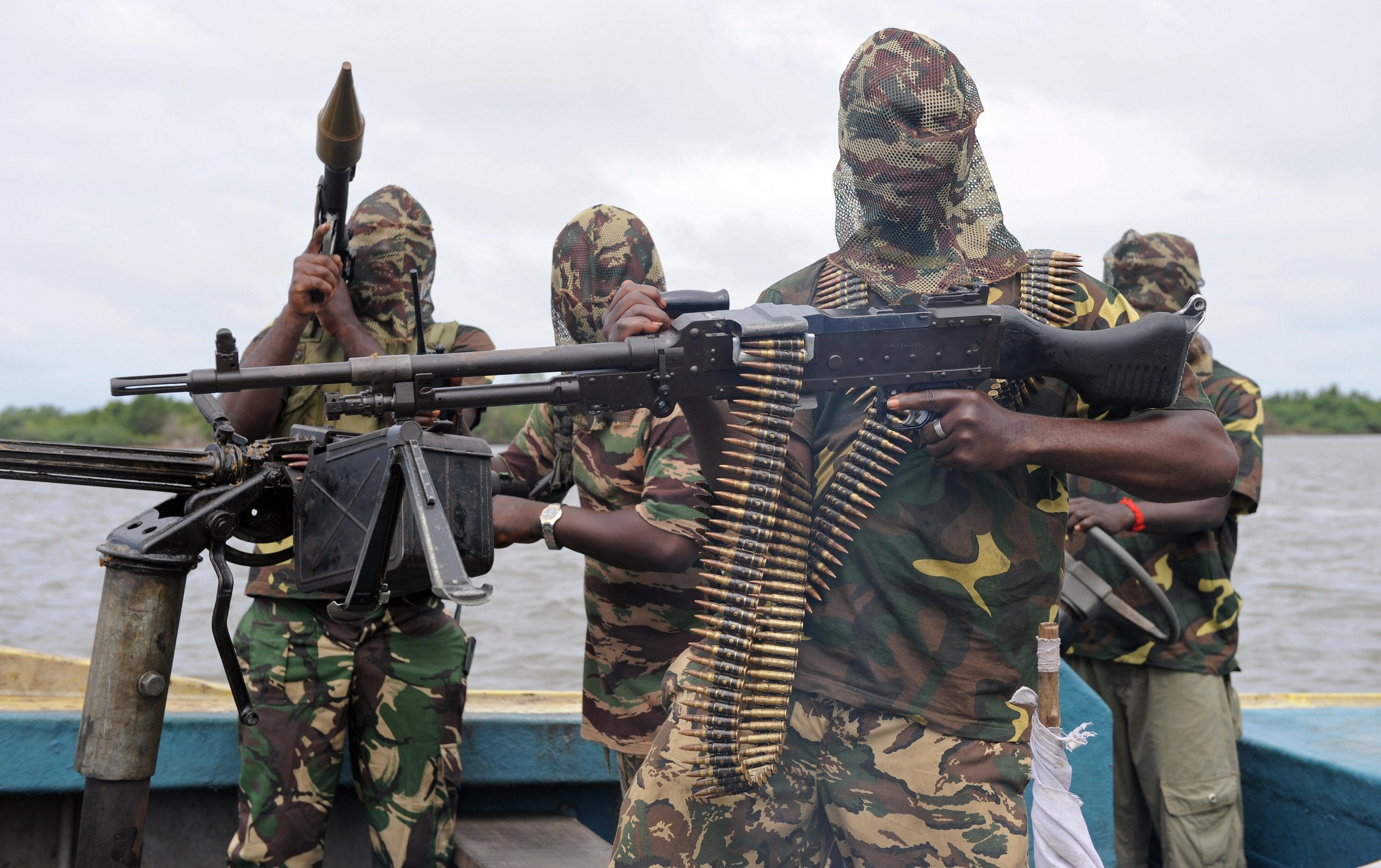 Nigeria's President Muhammadu Buhari has approved an additional 35 billion naira ($111 million) for an amnesty program for militants responsible for an uprising in the oil-rich Niger Delta region, the presidency said in a statement Sunday.
The additional funds will be used used to fund "monthly amnesty stipends, as well as reintegration activities, and training and employment schemes," according to Vice President Yemi Osinbajo's media aide, Laolu Akande.
The government has almost tripled the budget for payments to militants in the region; the annual budget for the amnesty was 20 billion naira ($63 million) until last year, Reuters reported.
The government began paying into an amnesty program in 2009 to tackle violence in the Niger Delta, in the country's southeast, where militant groups opposed to the presence of foreign oil companies in Nigeria and calling for redistribution of the region's oil wealth have attacked oil facilities. Among these, the Niger Delta Avengers (NDA) group has claimed responsibility for most of the attacks in 2016.
A ttacks on oil pipelines have severely impacted Nigeria's oil production; some companies have halted production in the region and the country's oil output fell around 700,000 barrels per day (bpd) to around 1.5 million bpd for several months in 2016. However, Maikanti Baru, head of the Nigerian National Petroleum Corporation, said earlier in May the country is now producing 2 million barrels per day.
As part of the amnesty agreed in 2009, each former militant is entitled to 65,000 naira ($206) a month plus job training. The payment of cash stipends was granted to militants on condition they stop carrying out oil pipeline attacks and kidnappings in the volatile area.
The government had temporarily stopped payments in February 2016, saying it wanted to stop corruption; this angered ex-militants who accused authorities of breaching the amnesty program. The government resumed payments in January.
Violence has begun to decline and the government has held talks aimed at finding a long-term peace. However, on Friday, the army—involved in a military campaign against the rebel groups in the area—said it had undertaken an operation against suspected militants in which at least six soldiers were killed.
Militant groups in the Niger Delta region rose in the early 2000s in protest at deteriorating living conditions that the groups blamed on the increase of oil-related activities by foreign exploration corporations. Tensions flared up in the local communities as some ethnic groups felt they were being exploited and militant groups started to demand a greater share of the wealth generated by the crude oil in the region. Added to this, several oil spills further deepened the communities' frustrations.