Niger Delta Communities Sue Shell Over Oil Spills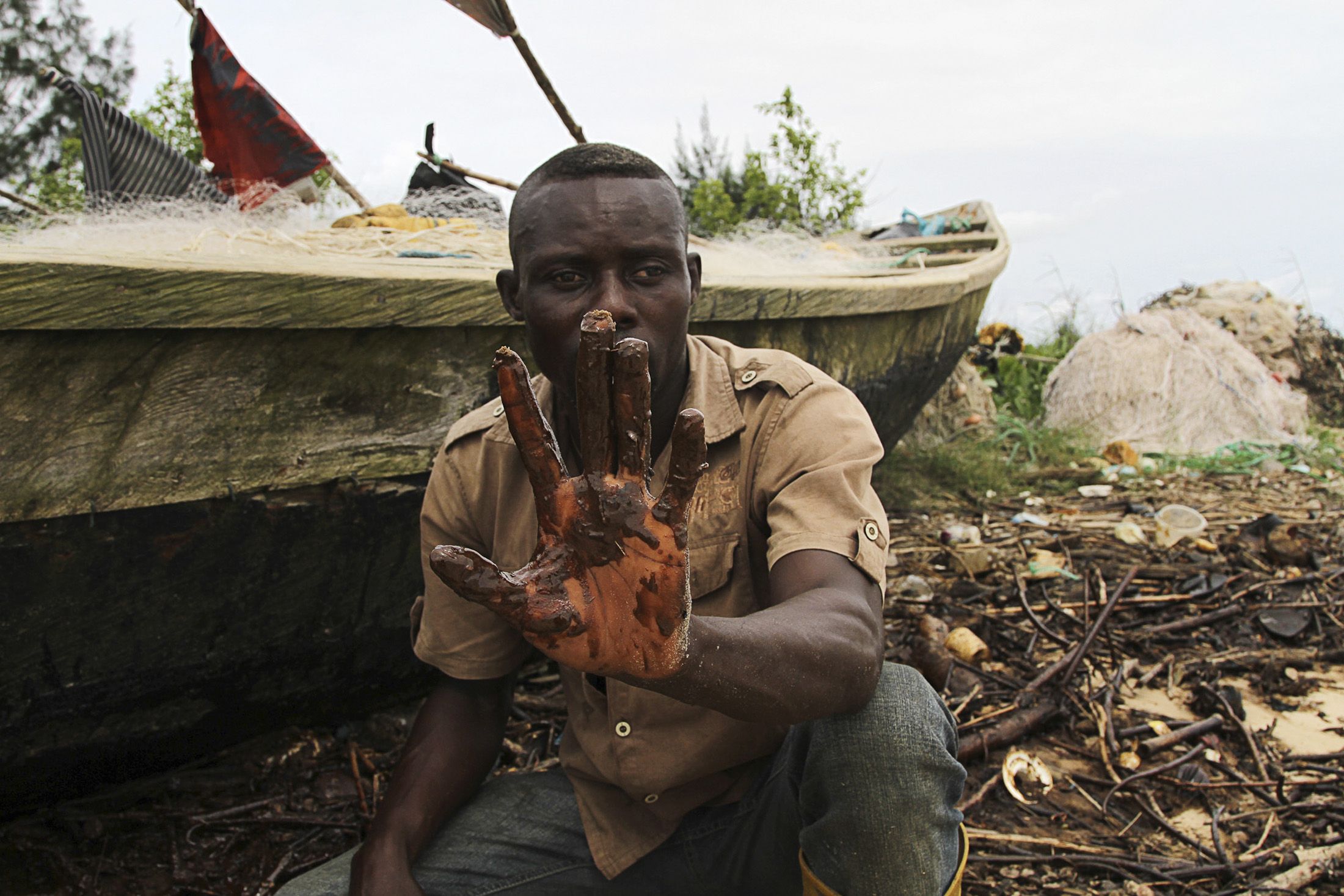 Two Niger Delta communities are suing oil and gas company Shell over oil spills that have contaminated their drinking water and farmlands.
Shell has long faced criticism over its activities in the Niger Delta region. A 2011 report by the United Nations Environment Program (UNEP) found that restoring the environment in Ogoniland, a region of the Niger Delta, could take up to 30 years and prove to be "the world's most wide-ranging and long term oil clean-up exercise ever undertaken." The UNEP report also found that people in Ogoniland were drinking water contaminated with benzene, a known carcinogen. A November 2015 report by Amnesty International claimed that four sites affected by oil spills, and which Shell promised to clean up, are still contaminated.
The first court hearing is due on Wednesday at the Technology and Construction Court in London and will determine if the claimants can lodge a case against Shell's Nigerian branch. The claimants are from the Ogale and Bille communities, both based in Nigeria's southern coastal Rivers state.
The Ogale community says it has not had access to clean drinking water for more than 25 years due to ongoing spills, while the Bille claim that Shelll should be liable for failing to protect their pipelines from damage by third parties. Oil theft and the vandalism of oil pipelines is a perpetual problem in the Niger Delta , which was wracked by militants during the mid-2000s who attacked pipelines and kidnapped oil workers. There has been a resurgence in attacks in 2016, with Nigeria's power minister admitting in January that the country is losing $2.4 million every day to such attacks.
"It is scandalous that four years after the UNEP report Shell is yet to clean up its oil spill in either Ogale or Bille. Our clients' patience has now run out and we intend to force Shell to act since it is clear they have no intention of doing so on their own," Daniel Leader, partner at law firm Leigh Day which is handling the claims, told the BBC.
The case is not the first time Shell has been sued for oil spills in the Niger Delta. In January 2015, the company agreed to an $84 million settlement with residents of the Bodo community, thought to be the largest payout ever to an African community for environmental damage. During the case, Shell was accused of underestimating the size of oil spills and repeatedly ignoring warnings from staff that pipelines were in urgent need of maintenance.
Shell says that the case should be heard in Nigeria and maintains that it agreed an 18-month clean-up plan in mid-2105 with the Nigerian government, the UNEP and representatives of the Ogoni people.