Niger University Closes after Student Protest Death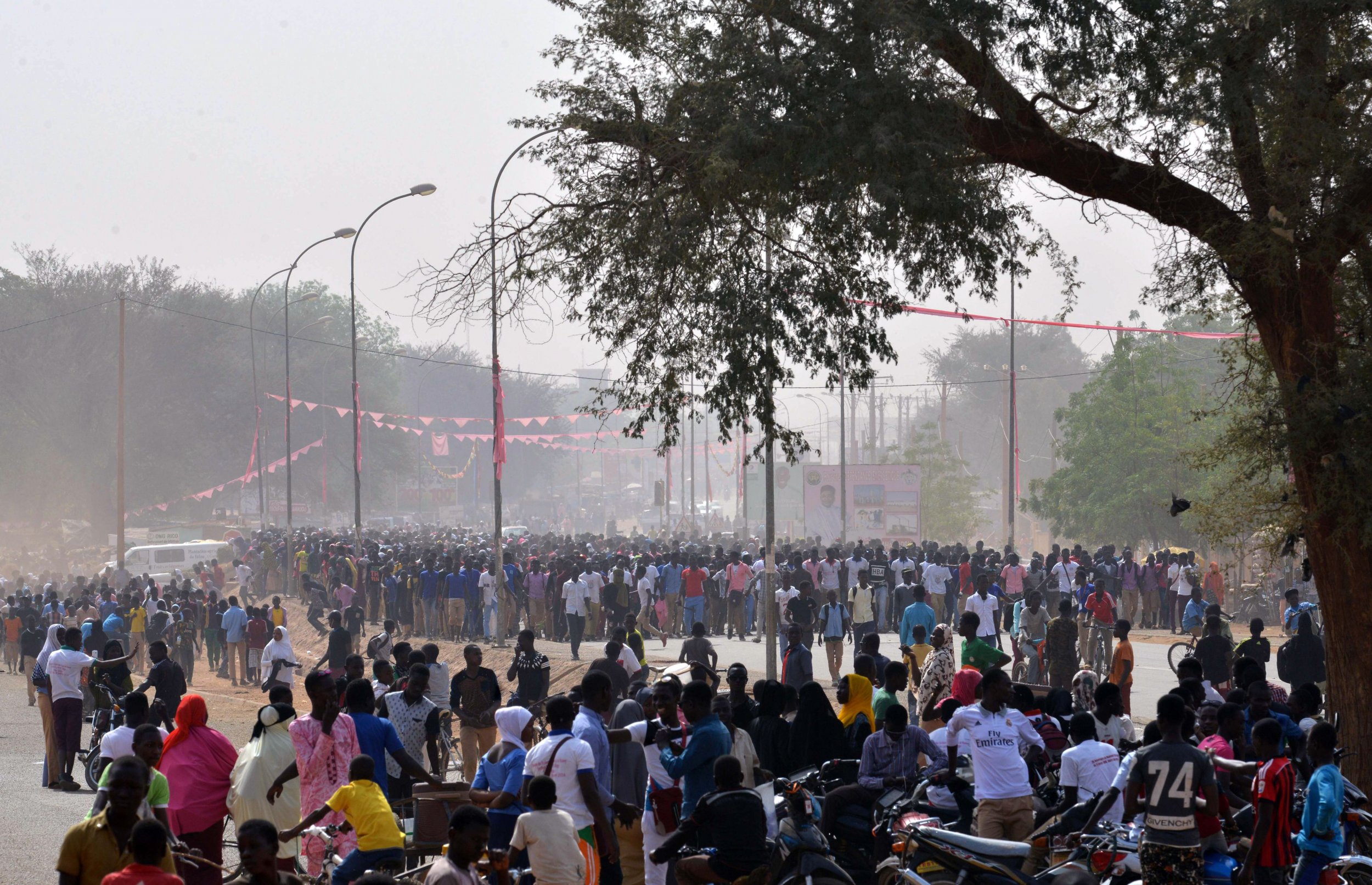 Niger has closed a university campus in the capital, Niamey, after a student died during protests calling for better living and studying conditions on Monday. Police fired tear gas to disperse hundreds of protesters, who retaliated by hurling stones at security forces, AFP reported.
The Union des scolaires Nigériens (Niger Student Union) confirmed that sociology student Mala Bagalé died, according to an AFP report on April 12.
The Niger Student Union claimed Bagalé had died after being "hit by tear gas." However, a government statement sent to AFP said the death was not caused by the "security forces' operation to maintain order" during the demonstration.
Students paralyzed traffic by setting up barricades of tree trunks, blocks of stone and burning tyres.
"Due to the actions of students at the University of Niamey and at the demand of academic authorities, the ministry of higher education informs the public of the closure of the campus as of today and until further notice," Education Minister Mohamed Ben Omar said in a statement, according to AFP. The minister described the clashes as "serious and unacceptable".
This is not the first time that Niger, one of Africa's poorest countries, has witnessed similar protests.
In 2014, at least a dozen people were injured and 20 arrested when hundreds of students protested and clashed with police in Niamey over delays in social assistance payments, Reuters reported at the time.
In February 2016, students took part in an event to commemorate the 26th anniversary of
the death of three students, who were killed by police forces during a peaceful demonstration in 1990.
Security analyst David Otto believes that, if the Nigerien government fails to address students' grievances, protests will continue and might be infiltrated by elements close to Nigeria's Boko Haram militant group.
The organization, with at least one faction affiliated to the Islamic State militant group (ISIS), has claimed the lives of at least 20,000 people in Nigeria and neighboring countries since beginning its violent insurgency in 2009.
The militants have often targeted Niger, particularly its Diffa Region, with suicide bombing missions. Niger is part of the anti-terrorism Multinational Joint Task Force (MNJTF), along with Nigeria, Chad, Cameroon and Benin.
"Niger continues to experience elements of violent extremism from Boko Haram," Otto, a counterterrorism expert at U.K.-based TGS Intelligence Consultants, tells Newsweek.
"The government of Niger must be cautious and should carefully evaluate the conditions on the ground before reacting in a way that will either escalate the situation or give an opportunity for infiltration by extremists within the student protest," he continued.
"The death of a student could trigger an unprecedented scenario if not well managed. With general insecurity as a result of Boko Haram, the last thing the government of Niger wants is further chaos in the streets of Niamey."
On April 11, the U.S. Department of State issued a travel warning to Niger "due to terrorist activity, kidnappings and high crime."