Nigeria: 37,000 Ghost Workers in Civil Service, Says Anti-Corruption Chief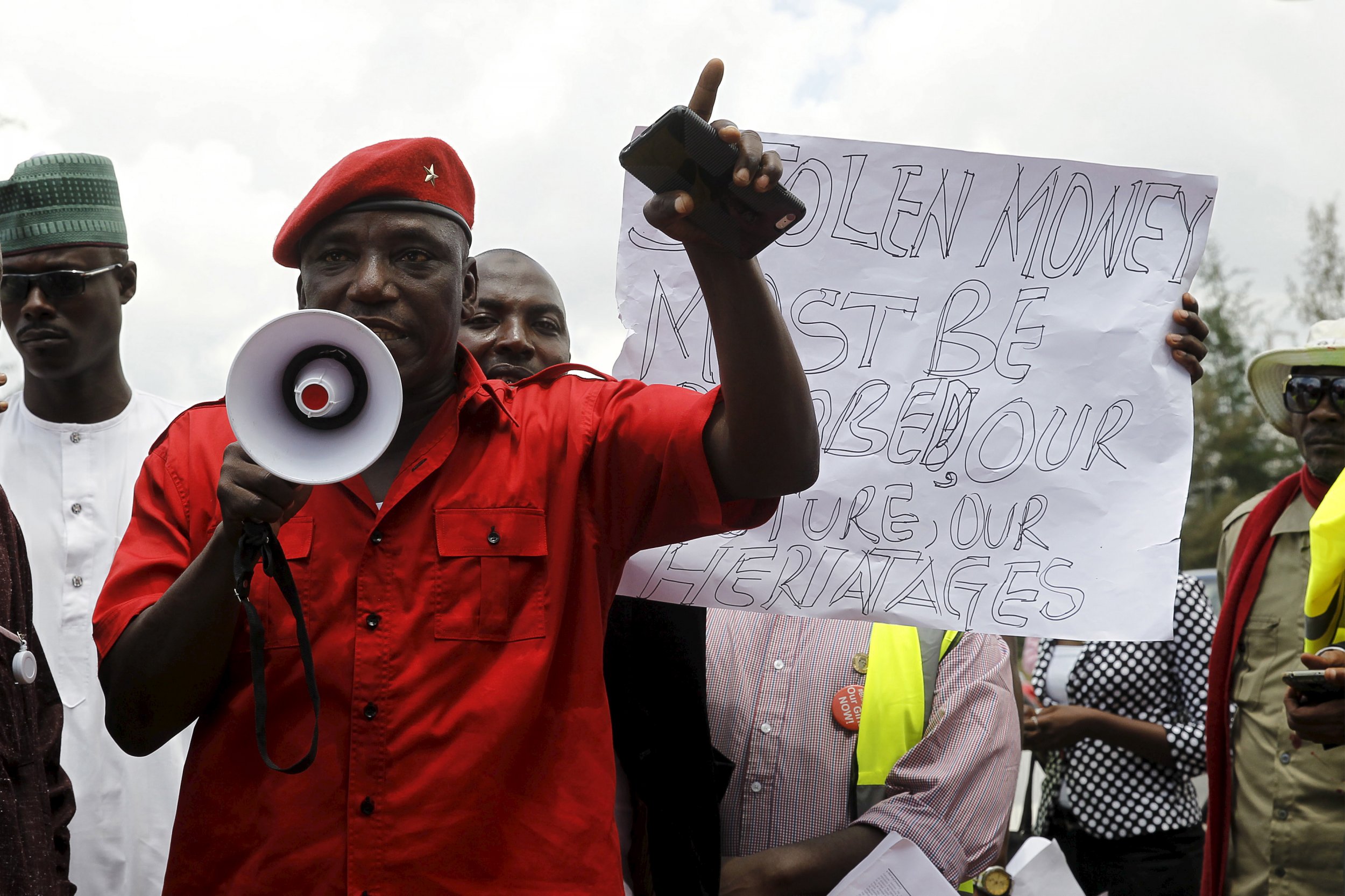 Nigeria's anti-corruption agency says it has uncovered more than 37,000 ghost workers on the civil service payroll and that the number is still rising.
The acting chairman of Nigeria's Economic and Financial Crimes Commission (EFCC), Ibrahim Magu, said that the thousands of non-existent workers had cost the government close to 1 billion naira ($5 million) so far. "The figure will definitely increase as we unravel more ghost workers buried deep in Federal Civil Service payrolls," said Magu on Tuesday at an anti-corruption event at a government ministry in the capital Abuja, Nigeria's Premium Times reported.
President Muhammadu Buhari has launched a crackdown on government corruption and fraud since his inauguration in May 2015. Nigeria's Finance Ministry said in February that the removal of another 24,000 ghost workers from the state payroll resulted in a monthly saving of 2.29 billion naira ($11.5 million).
Magu lamented the widespread procurement fraud within government ministries and the civil service and warned that violators of Nigeria's Public Procurement Act could face up to 10 years imprisonment. Magu said that the EFCC had established a specific unit to deal with procurement fraud as the agency had received an increased number of petitions on the matter. "The commission is determined more than ever before to rid all MDAs [ministries, departments and agencies] of all forms of fraudulent activities," said Magu.
Buhari's anti-corruption drive has led to a string of high-profile arrests, in particular relating to a $2.1 billion arms procurement fraud scandal where government funds earmarked for fighting Boko Haram were allegedly secreted elsewhere. The arrests have included former national security advisor Sambo Dasuki and an ex-aide to former president Goodluck Jonathan, Waripamowei Dudafa, who is alleged to have received a share of funds for use in campaigning ahead of presidential primaries in the People's Democratic Party in December 2014.
Despite the crackdown, a December 2015 report by anti-corruption watchdog Transparency International found that 75 percent of Nigerians believed that corruption in the government has increased over the previous 12 months.