Nigeria and CAR Refugees Need $500 Million Aid: U.N.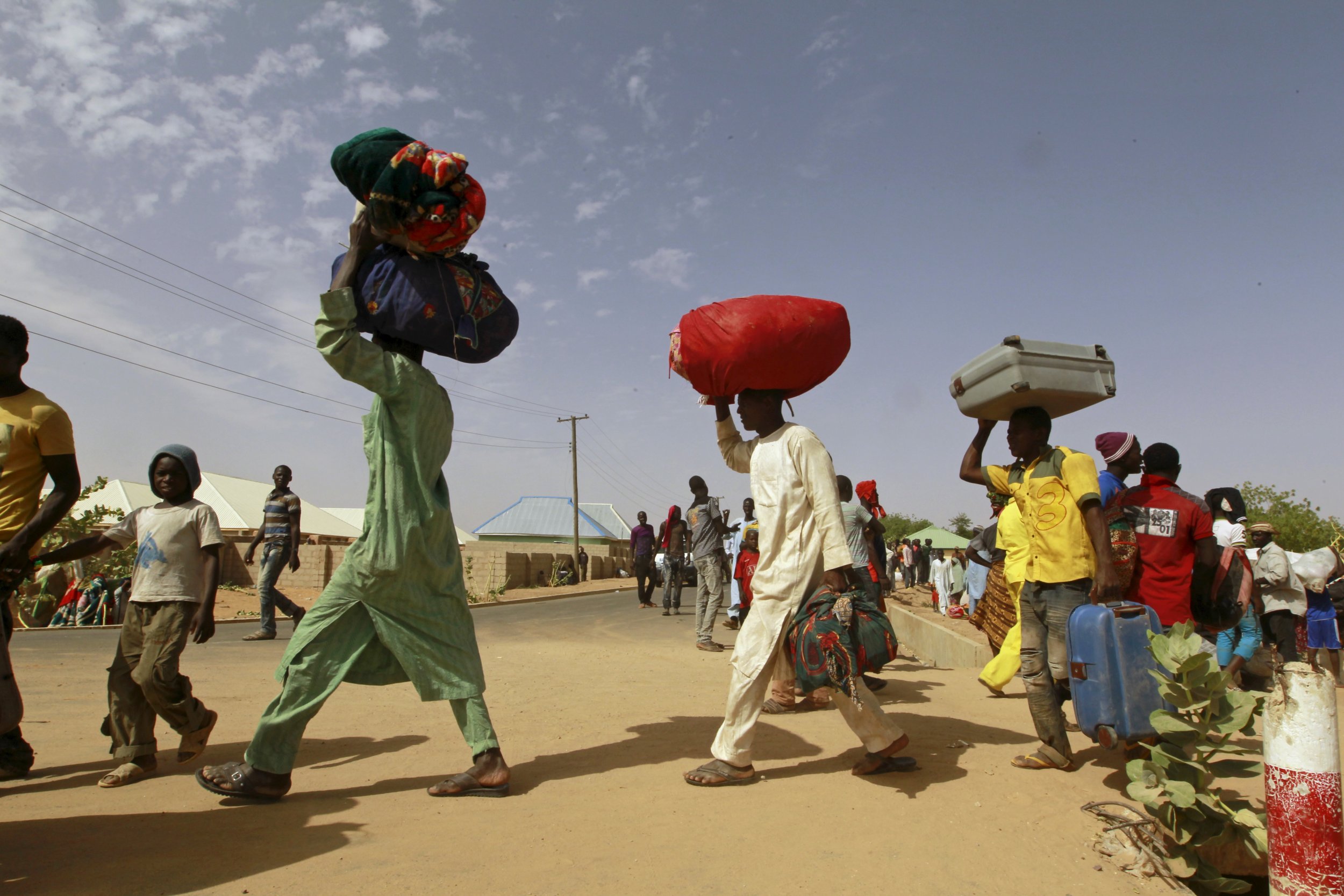 More than $500 million is required to meet the needs of hundreds of thousands of refugees from conflicts in northeastern Nigeria and Central African Republic (CAR) in 2016, the U.N. Refugee Agency said on Monday.
Nigeria is continuing to confront Boko Haram in the country's northeast. The militant group has waged a six-year insurgency that has killed 17,000 people. Despite claims by Nigerian President Muhammadu Buhari that the military has "technically" defeated Boko Haram, the insurgents remain capable of deadly attacks. A series of suicide bombings in December bearing the hallmarks of Boko Haram in Maiduguri, Borno state, left almost 50 people dead.
In CAR, which held peaceful presidential elections in December 2015, almost half a million people have fled the country, many as a result of ongoing violence between the mainly Muslim Seleka rebel coalition and largely Christian anti-balaka militias. The violence broke out after a Seleka-led coup in March 2013, which deposed then-President Francois Bozize, a Christian, and led to the creation of anti-balaka militias. At least 100 people were killed in CAR's capital Bangui between late September and late November 2015 in tit-for-tat killings by rival militias, according to Human Rights Watch.
The U.N. Refugee Agency and its partners said they were seeking $199 million to meet the needs of 230,000 Nigerian refugees and 284,300 persons in Niger, Chad and Cameroon who are hosting the refugees. A further $345.7 million is needed to assist 476,300 CAR refugees, as well as the 289,000 people hosting them in communities in Chad, Cameroon, Democratic Republic of Congo and Republic of Congo.
Cameroon, which itself suffered a quadruple suicide bombing attack by suspected Boko Haram militants on Monday, has been hit particularly hard by the crises in two of its neighboring countries. The U.N. Refugee Agency said it is aiming to assist 234,500 CAR refugees and 100,000 Nigerian refugees in Cameroon, as well as more than 236,000 members of host communities.
Liz Ahua, the U.N. Refugee Agency's coordinator for the Nigerian and CAR situations, said that "violence occurs on almost a daily basis in northeast Nigeria and CAR" and that a "much stronger commitment from African governments and the international community" was needed to address the conflicts.
In addition to the refugee numbers, the two countries have massive numbers of internally displaced persons (IDPs) as a result of their respective conflicts. Boko Haram has created more than two million IDPs in Nigeria, with Nigerian President Muhammadu Buhari saying in December that efforts would be made to return them to their homes in 2016. In CAR, almost 450,000 persons have been displaced by the violence.