Nigeria Announces Boko Haram Truce Deal Including Release of Kidnapped Schoolgirls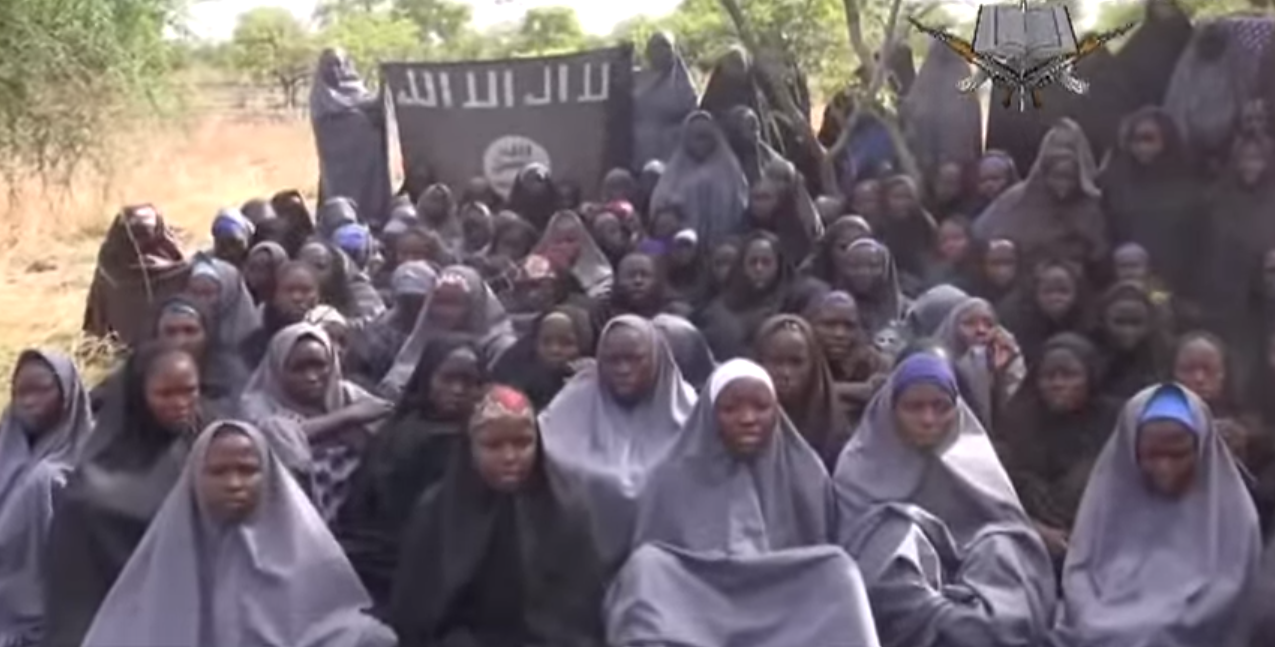 Nigeria's military has reportedly agreed a truce with Boko Haram, in a deal that may also see the release of 200 schoolgirls taken hostage by the Islamist group.
In a statement, Nigeria's chief of defence staff, Alex Badeh, said: "A ceasefire agreement has been concluded between the Federal Government of Nigeria and [Boko Haram]."
"I have accordingly directed the service chiefs to ensure immediate compliance with this development in the field."
Another leading official claimed that the schoolgirls, abducted from the village of Chibok six months ago, are to be released, following negotiations with the militants.
Hassan Tukur, principal secretary to Nigeria's president Goodluck Jonathan, told AFP earlier today that the agreement to end hostilities had been reached after talks mediated by neighbouring Chad.
He said: "Boko Haram issued the ceasefire as a result of the discussions we have been having with them. They have agreed to release the Chibok girls."
Boko Haram is yet to confirm either the truce or the release of the 219 missing schoolgirls.
The militant group kidnapped 276 girls at gunpoint from a school in Chibok, north-eastern Nigeria, in April this year. The kidnapping triggered international outrage, with protests around the world giving rise to the "Bring Back Our Girls" social media campaign.
However, as months passed with little news of the fate of the Chibok girls, both Nigeria's government and the international community were criticised for inaction.
Some of the girls managed to escape in the aftermath of their kidnap or during fighting between the group and government forces, but the vast majority are still missing.
However, Newsweek's Africa correspondent Alex Perry says that the legitimacy of this truce, "remains to be seen". He warned that the logistics of retrieving the girls would be hugely complex.
"It's been six months since the kidnapping and all intelligence suggests that the girls are no longer in one group - some were married off and some dispersed around the country. It would be miraculous if they got them all back together again."
Perry said that since there are "many different factions of Boko Haram", an agreed truce might not necessarily apply to the entirety of the Islamist group. Perry was also skeptical that the Islamist group would ever be willing to relinquish the large swathe of territory it now controls in north-eastern Nigeria.
"We're all curious about these negotiations, but there are more questions here than there are answers", he added.
Boko Haram, which roughly translates to 'western education is forbidden', have been fighting a bloody five-year insurgency with the aim of creating an Islamic state in northern Nigeria.
Read next: Alex Perry's in-depth Newsweek cover story The Hunt for Boko Haram.