Nigeria Buys Military Aircraft From Russia and Pakistan as U.S. Demurs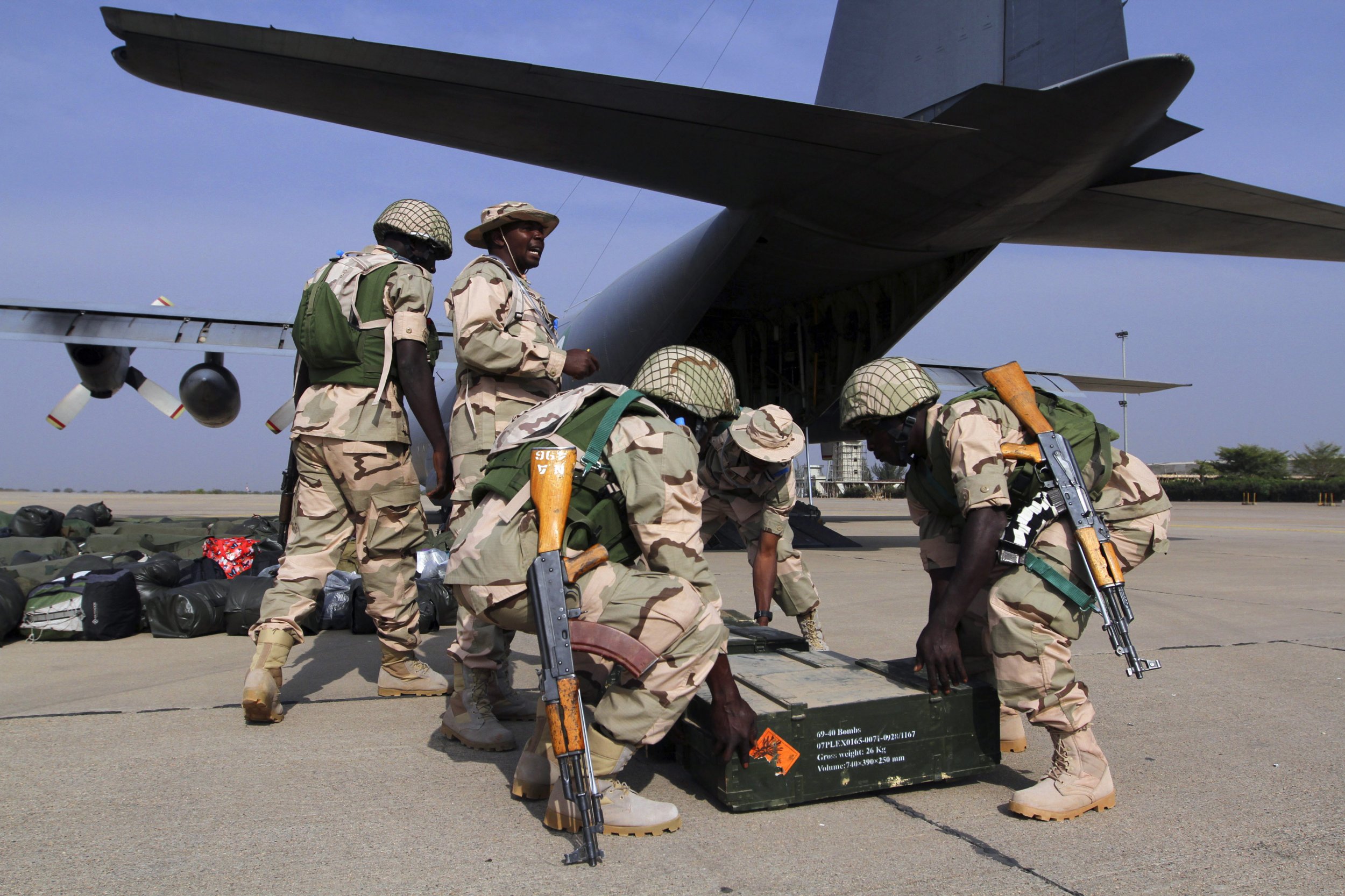 Nigeria has turned to Russia and Pakistan for warplanes following refusals by the United States to sell military aircrafts to the West African country.
At a media briefing in the Nigerian capital on Sunday, Air Marshal Sadique Abubakar said that the Nigerian Air Force also had more than 700 troops training in various countries, including the United States, United Kingdom, Russia and China, at a media briefing in the Nigerian capital on Sunday, Nigeria's Premium Times reported.
The Nigerian Air Force shared pictures on its Facebook account on Monday of the chief of the Pakistani air force, Sohail Aman, at a ceremony in northern Nigeria marking the sale of the aircraft.
The United States had blocked arms sales to Nigeria under previous President Goodluck Jonathan, in part due to allegations of human rights abuses by the Nigerian military. Current Nigerian President Muhammadu Buhari replaced Jonathan in May 2015.
U.S. officials told Reuters in May that America wanted to sell 12 military aircraft—specifically, A-29 Super Tucano light attack aircraft, used for surveillance or attack missions—to Nigeria, following reforms instituted by Buhari, but that Congress would need to approve the sale. The United States donated 24 armored vehicles to Nigeria in January in a sign of greater trust between the two administrations.
But some experts, including former State Department advisor on Nigeria Matthew Page, have argued that the aircraft would be ineffective in targeting Boko Haram militants in northeast Nigeria. The extremist group, which previously held territory the size of Belgium, has now reverted to guerrilla-style tactics, including suicide bombings and targeting of civilians.
The U.S. Department of Defense has not yet responded to Newsweek 's request for comment.
Human rights organizations have regularly criticized Nigeria's military for alleged abuses. Amnesty International urged the military in May to close its barracks at Giwa in Maiduguri, the northeastern city where Boko Haram's insurgency began in 2009, after an investigation revealed that 149 people have died in detention at the barracks, including children and babies. A Nigerian Army spokesman denied the allegations to Newsweek.
Buhari has also taken steps to combat corruption in the Nigerian military. The president ordered Nigeria's anti-corruption agency to investigate 20 retired and serving military officials in January, including two former commanders of the air force. Nigerian military officers are also now required to declare their assets.