Nigeria: The Challenges Facing Muhammadu Buhari's New Cabinet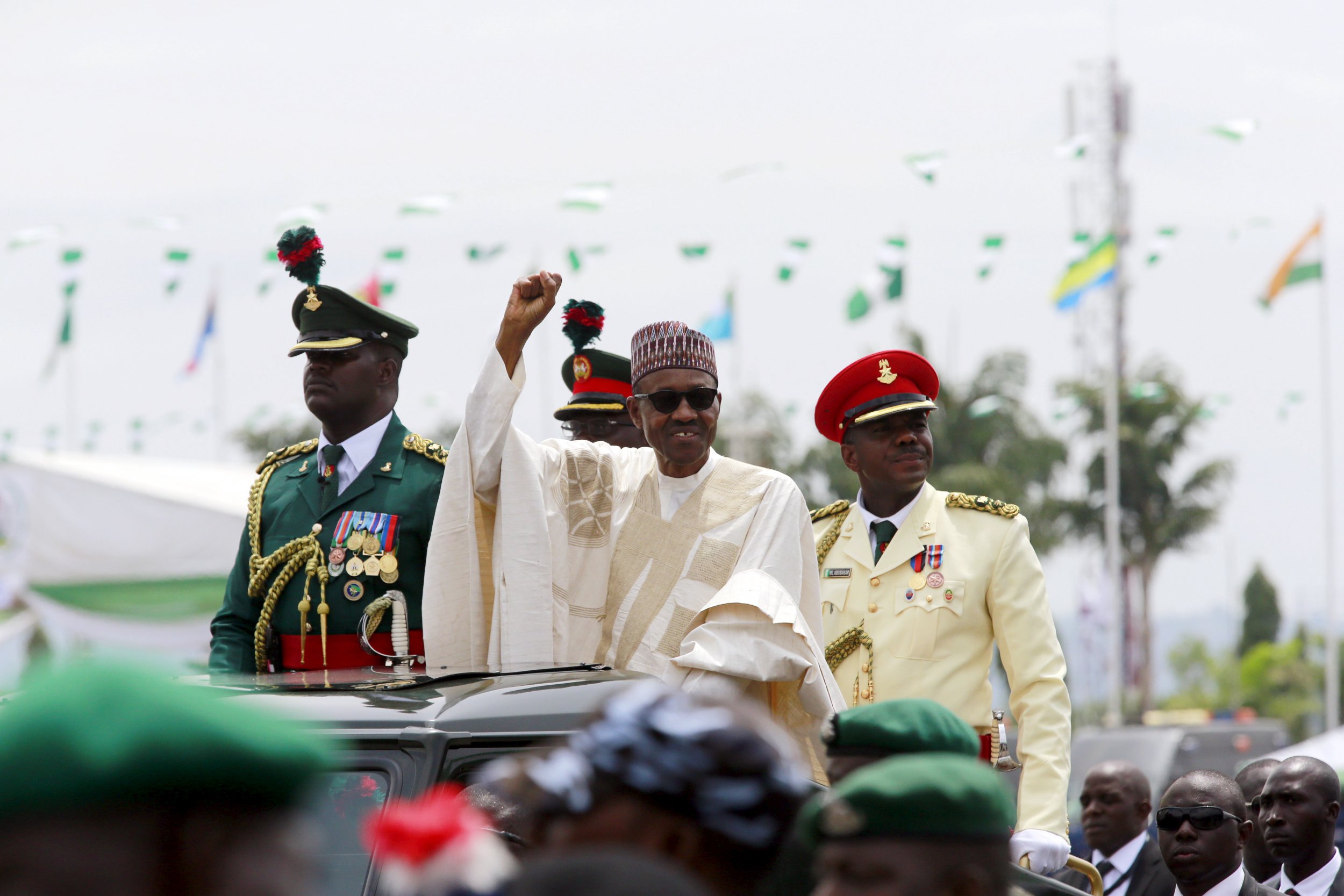 Last Wednesday, after nearly six months in office, Nigerian President Muhammadu Buhari finally named his new cabinet. The cabinet is the ultimate result of a complex political challenge in which Buhari was tasked with finding competent leaders capable of repairing mismanaged ministries, repaying political allies within his composite ruling alliance, maintaining ethnic and religious parity and representing all of the federal republic's 36 states. This cabinet will be responsible for dealing with the immensely complex challenges of Africa's largest economy.
The most pressing and crucial issue that the new cabinet will have to deal with is the endemic and system-wide corruption in the country. Buhari won the election in part on an anti-corruption ticket and has taken strong steps against graft since his election, including the arrest of former Minister of Petroleum Diezani Alison-Madueke in London last Monday on money laundering and suspected bribery charges.
In his previous incarnation as a military ruler, Buhari took an extremely strong stance against corruption and poor performance of public servants. As is demonstrated in the case of former Alison-Madueke, corruption reaches the highest echelons in the country, and so Buhari will need to keep tabs on his cabinet as well as the ministries they are running. Nigerians will be hoping that Buhari can once again combat corruption in the country, and aid in the regeneration of this African giant.
Buhari has inherited an economy whose GDP slowed to four percent in 2015, damaged by falling international oil prices, and further hindered by years of corruption. Former investment banking chief Kemi Adeosun has been appointed as Finance Minister, and is thus tasked with arresting the economic contraction. This, however, cannot be achieved without seriously addressing shortcomings, such as stagnation and damage in the national infrastructure grid, which will fall under the responsibility of the newly appointed Minister of Power, Works and Housing, Babatunde Fashola. Additionally, the government will need to create the conditions within which investment will be attracted into the economy, a task handed to Okechukwu Enelamah, the new Minister of Trade and Investment.
Likely motivated by this reality, the most notable newly appointed minister is President Buhari himself, who has taken control of the Ministry of Petroleum. Buhari has been criticized as being controlling as well as taking an extended time to compose his cabinet, earning himself the nickname Baba Go-Slow. His self-appointment is a further example of his desire to closely oversee national reform.
Nigeria is the continent's largest oil producer, yet years of mismanagement and corruption have assured that the ministry, and the oil sector as a whole, have not functioned anywhere near their capacity. Buhari, and Nigeria itself, stands to gain greatly from a successfully managed oil industry, and it is likely for this reason that he has staked his presidency and reputation on succeeding in this sector. The president will be aided by junior minister Ibe Kachikwu, who currently heads the state run Nigerian National Petroleum Corporation (NNPC).
In order to achieve success Buhari will need to alter the functioning of the industry through legislation. Previous attempts at this have failed, in part as a result of competition for oil resources and incomes at the federal level. Oil producing states in the southern Niger Delta Region are ethnically and religiously different from the mainly Muslim northern states from which Buhari himself hails. Further complicating matters, Buhari's ruling All Progressives Congress (APC) does not maintain control over the state governments in the Delta Region. State governors and legislators may thus be unwilling to aid Buhari's efforts at reforming the industry, especially due to the fear that legislation will see oil revenues exit their regions in favor of APC governed states.
Lastly, Buhari's cabinet will need to deal with the ongoing threat of militant group Boko Haram, particularly in northeastern Nigeria. Buhari has appointed the retired Brigadier-General Dan Ali as Defense Minister. Ali, who may not be a popular appointment among the military's upper echelons after openly criticizing the army's performance against Boko Haram, will need to meet the December deadline set by Buhari for the elimination of the threat posed by the group.
Buhari has promised to integrate a more aggressive military approach with increased poverty elimination and anti-corruption steps, in an effort to address an all-encompassing societal challenge. For this purpose, the cabinet will need to reform the image and functioning of what has been seen as an impotent anti-terror effort by the military in the face of Boko Haram, as well as maintain and improve the multinational campaign to rid the region of this group.
Despite its position as an African powerhouse, Nigeria still has a long distance to travel before it delivers all of its citizens the socio-political and economic status equal to a nation of its size and importance. In this light, economic stagnation, aging infrastructure, endemic corruption, an under-performing oil sector, and an ongoing militant threats remain obstacles to Nigerian development. An effective and functioning cabinet will aid Buhari in no small part in delivering his election promises, and improving the lives of his citizens.
Frank Charnas is CEO of AfriQue Consulting Group a Sub-Saharan Africa focused geo-political and business security risk mitigation consultancy. He tweets @frankcharnas.