Nigeria: Fraud Charges Dropped Against Bukola Saraki, Third-Most Powerful Politician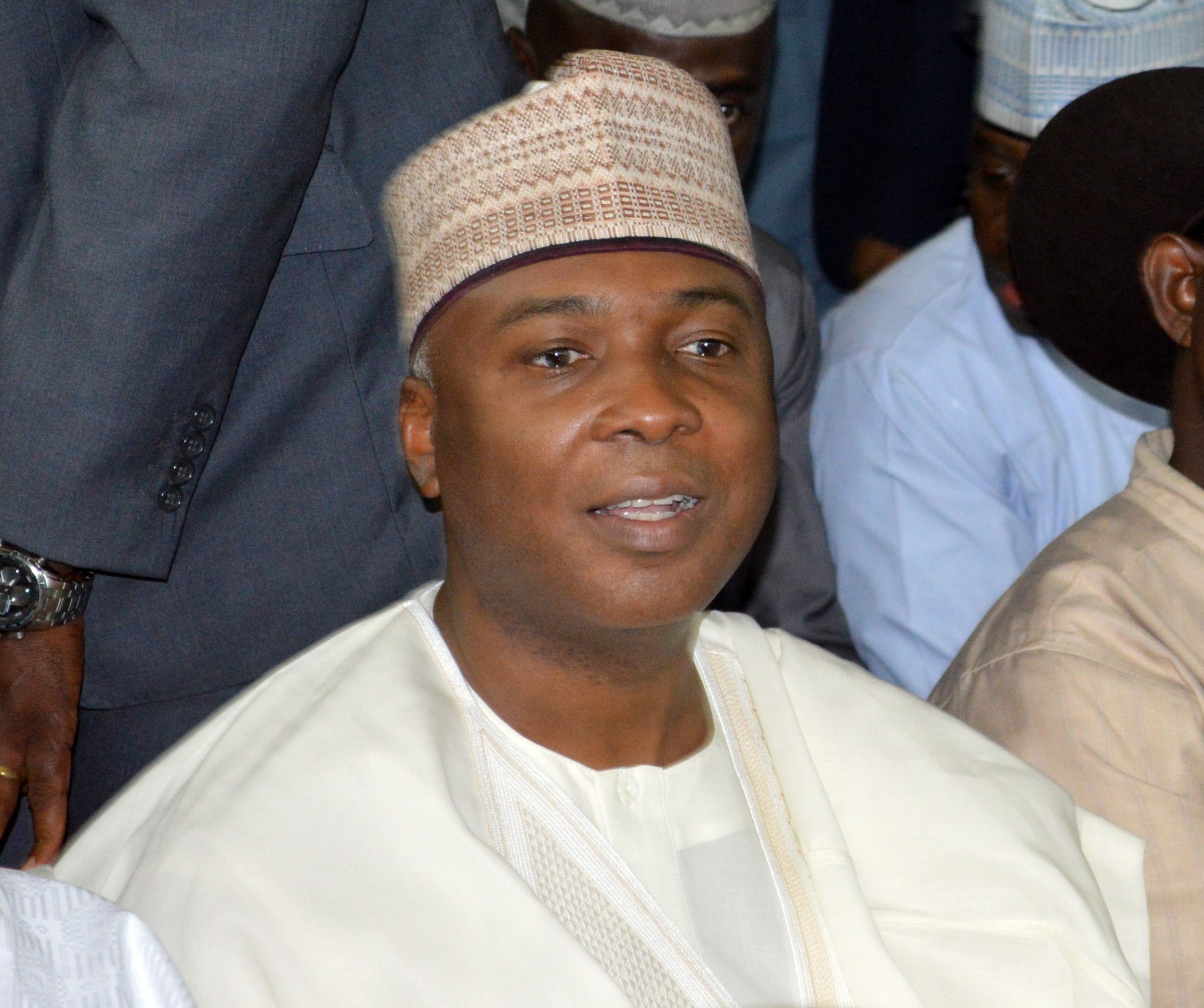 A Nigerian tribunal has dismissed 18 fraud charges against the head of the country's senate, Bukola Saraki, after a much-delayed legal process lasting almost two years.
The Code of Conduct Tribunal in the Nigerian capital Abuja ruled that federal prosecutors had failed to link Saraki to the allegations of false or non-declaration of assets and that all the charges were to be dismissed, Nigeria's Channels TV reported.
Saraki is the third-most powerful politician in the West African country, behind President Muhammadu Buhari and Vice-President Yemi Osinbajo. He is the leader of the upper house of Nigeria's bicameral parliament.
The trial related to Saraki's time as the governor of Kwara State in western Nigeria. Saraki was accused of acquiring wealth beyond his legitimate earnings and of holding a foreign bank account while in public office, a violation of Nigeria's constitution. Prosecution witnesses alleged that Saraki had laundered money through British and U.S. bank accounts. Saraki maintained his innocence on all charges.
There were many delays to the process and Saraki attempted to have the trial stopped on several occasions. But after more than 600 days, the politician—a member of the ruling All Progressives Congress—has finally been cleared.
A qualified physician and ex-banker, Saraki was also caught up in the Panama Papers scandal, with allegations arising that he had failed to declare four offshore assets in his wife's name, including a plush London property. Saraki denies the allegations.
Buhari's government has emphasized a crackdown on corruption and graft in public office since it took power in 2015. Several prominent figures have been put on trial for money laundering and corruption, though the courts have yet to seal a high-profile conviction.
President Buhari has called on the international community for help in returning billions of dollars secreted abroad by former officials. Nigeria is currently ranked 136 out of 176 countries in Transparency International's Corruption Perceptions Index 2016.