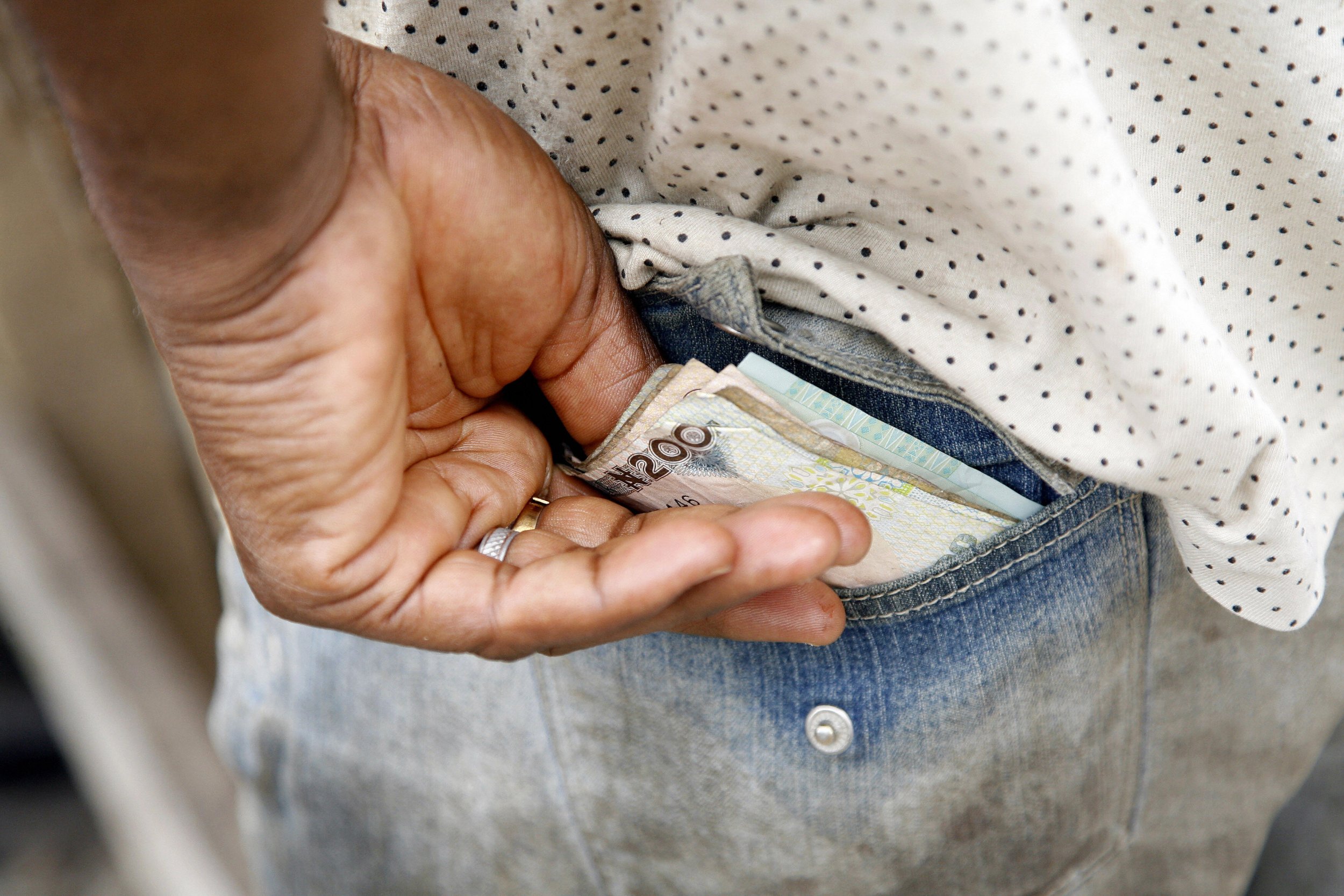 In a plea to U.S. businesses to invest in Africa's biggest market, Nigeria's trade minister says that corruption is part of "yesterday's story" in the West African country.
Nigeria, a country with the world's seventh-largest population at over 180 million, has a history of endemic corruption in both the public and private sectors. Government officials have secreted billions in state funds abroad, and the climate of graft has been a deterrent to foreign companies looking to invest in Africa.
Ahead of a major bilateral meeting between U.S. and African businesses, Okechukwu Enelamah tells Newsweek that Nigerian President Muhammadu Buhari and his administration are working to make the country's bad reputation a thing of the past.
"When people actually visit Nigeria, the perception [of corruption] is much, much worse than the reality. The overwhelming majority of people are responsible, ethical people," says Enelamah, Nigeria's minister of industry, trade and investment. "So it's not as if it's an inherent problem. There are people you can work with in Nigeria and the U.S. businesses know this, so this is not something I need to go convincing them about."
Read more: Trump's foreign aid cuts could turn Africa into a "recruiting field for terrorists"
President Buhari identified tackling graft as a key issue during his election campaign, which ended in success in the 2015 polls. Nigeria is currently ranked 136 out of 176 countries in Transparency International's 2016 corruption index. Numerous public officials have been put on trial for money laundering—most from the previous government of ex-president Goodluck Jonathan—though no major convictions have been secured since Buhari came to office.
Not only has the corruption in that country had a significant negative impact on Nigeria's citizens and slowed its development—the country has massive oil reserves, yet almost 100 million people still live on less than $1 per day—it also has made the country an unattractive destination for foreign businesses. Foreign direct investment (FDI) makes up just 1.1 percent of Nigeria's GDP, according to a 2016 report by auditors PwC; in neighboring Ghana, the figure is 6.6 percent. The same PwC report estimated that corruption could cost more than a third of Nigeria's annual GDP by 2030 if not tackled urgently—equivalent to almost $2,000 per person.
Nigeria is ranked as one of the most difficult places to do business in Africa and in the world, coming in at 169 out of 190 countries, according to World Bank rankings. Difficulties in obtaining construction permits, registering property and getting access to electricity—almost 40 percent of the population still live without a reliable power supply—are all major obstacles to setting up a business in Nigeria.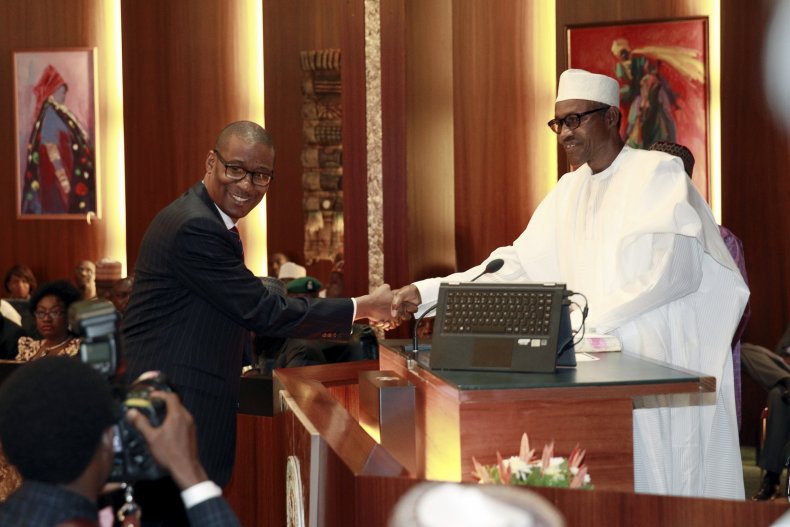 But ahead of the U.S.-Africa Business Summit in Washington, D.C., Enelamah says that the Nigerian government is tackling these issues. Earlier in May, Nigeria's Vice President Yemi Osinbajo—who is the acting president while Buhari receives medical treatment for a mystery ailment in the U.K.—signed three executive orders aimed at easing the business environment in Nigeria. One of the orders specifically sought to promote transparency and accountability among government agencies dealing with business applications.
Enelamah says that the improving environment in Nigeria, coupled with the country's massive human resources, means it could become a focal point for U.S. investment in Africa. "Nigeria in that context is the largest market. That's the reality, that's a fact," he says. "[So] we'd like Nigeria to be more of a hub for the rest of West Africa and Africa [as a whole], for that matter." The minister says there is already evidence that this is happening: American energy firm General Electric recently announced a $100 million investment in the energy sector and has put in a bid for a $2 billion railway project linking northern Nigeria to the wealthier south.
While Nigeria is working to improve the conditions for U.S. businesses, it remains unclear how politically involved America will be in Africa under U.S. President Donald Trump. Buhari is one of just a handful of African leaders who have spoken to Trump directly by phone. The U.S. president has failed to articulate any substantial policy on Africa, and important Africa-related positions in the State Department, the foreign policy wing of the U.S. government, remain unfilled.
But Enelamah remains confident that despite the rifts Trump is causing with other members of the international community—by, for example, withdrawing from the Paris climate agreement—the bilateral relationship between the two countries will remain strong.
"President Trump himself has said that he considers Nigeria a key partner in Africa. He's had a call with our president that went very well. So between the U.S. and Nigeria, relations will remain excellent, despite whatever hiccups may be going on around U.S. relations to the world in general," he says.