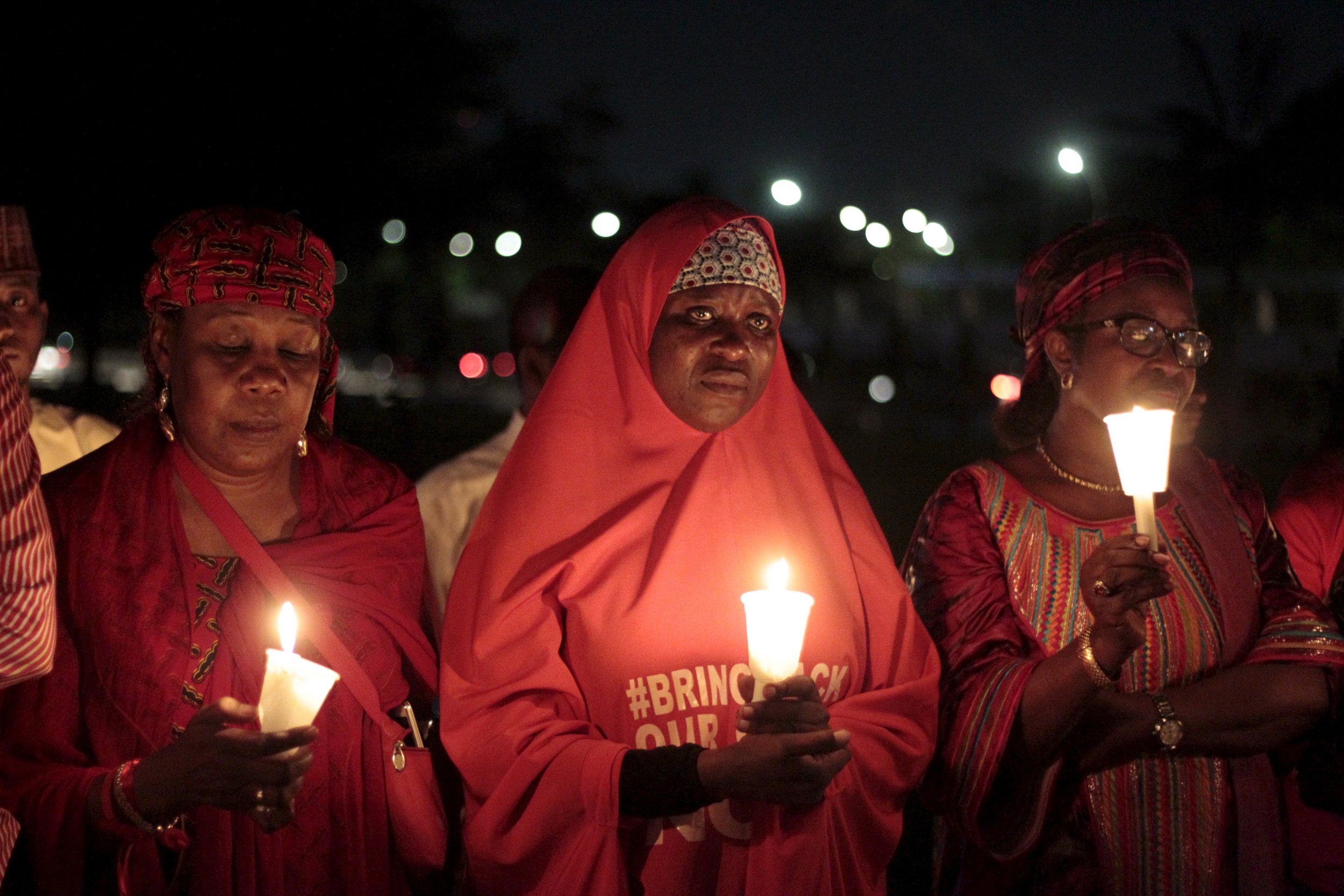 Nigeria's information minister has denied reports that the government is negotiating a ransom with Boko Haram for the release of the Chibok girls.
The Nigerian militant group kidnapped 276 schoolgirls from the northeastern town of Chibok , Borno state, on April 14, 2014. While 57 of the girls escaped, the vast majority remain in captivity and Nigerian President Muhammadu Buhari admitted in December 2015 that the government had "no firm intelligence" on the whereabouts of the girls.
There have been several previous reports of negotiations between Boko Haram—which is affiliated to the Islamic State militant group (ISIS)—and the government over the release of the girls. British newspaper The Sunday Telegraph, quoting an anonymous source, reported that the militant group issued a message in early 2016, demanding a 10 billion naira ($50 million) ransom for setting the girls free.
Information Minister Lai Mohammed, however, has denied the reports and said the government would not negotiate with Boko Haram until they could credibly establish the nature of the group's leadership . In an interview with Voice of America, Mohammed also claimed that "no day passes" without the rescue of the Chibok girls being at the forefront of the government's agenda. "I can assure you that for this government, the return of these girls is what is going to bring the final closure on the Boko Haram terrorism and we are working very hard, daily on it," said Mohammed.
Buhari ordered a fresh investigation into the abduction in January following a meeting with parents of the kidnapped girls. The president also claimed in December 2015, however, that Boko Haram had been "technically" defeated by the Nigerian military, despite pledging at his inauguration in May 2015 never to claim that the militants had been overcome until the Chibok girls and other captives were released.
The lack of progress on finding the girls has been criticized by the Bring Back Our Girls movement. Oby Ezekwesili, one of the movement's founders, told Newsweek in January that Buhari's comments about a lack of intelligence were "totally not going to work" and that the government must work harder to discover the whereabouts of the girls.