Nigeria's Central Bank Slams '20 Percent Fake Currency' Claims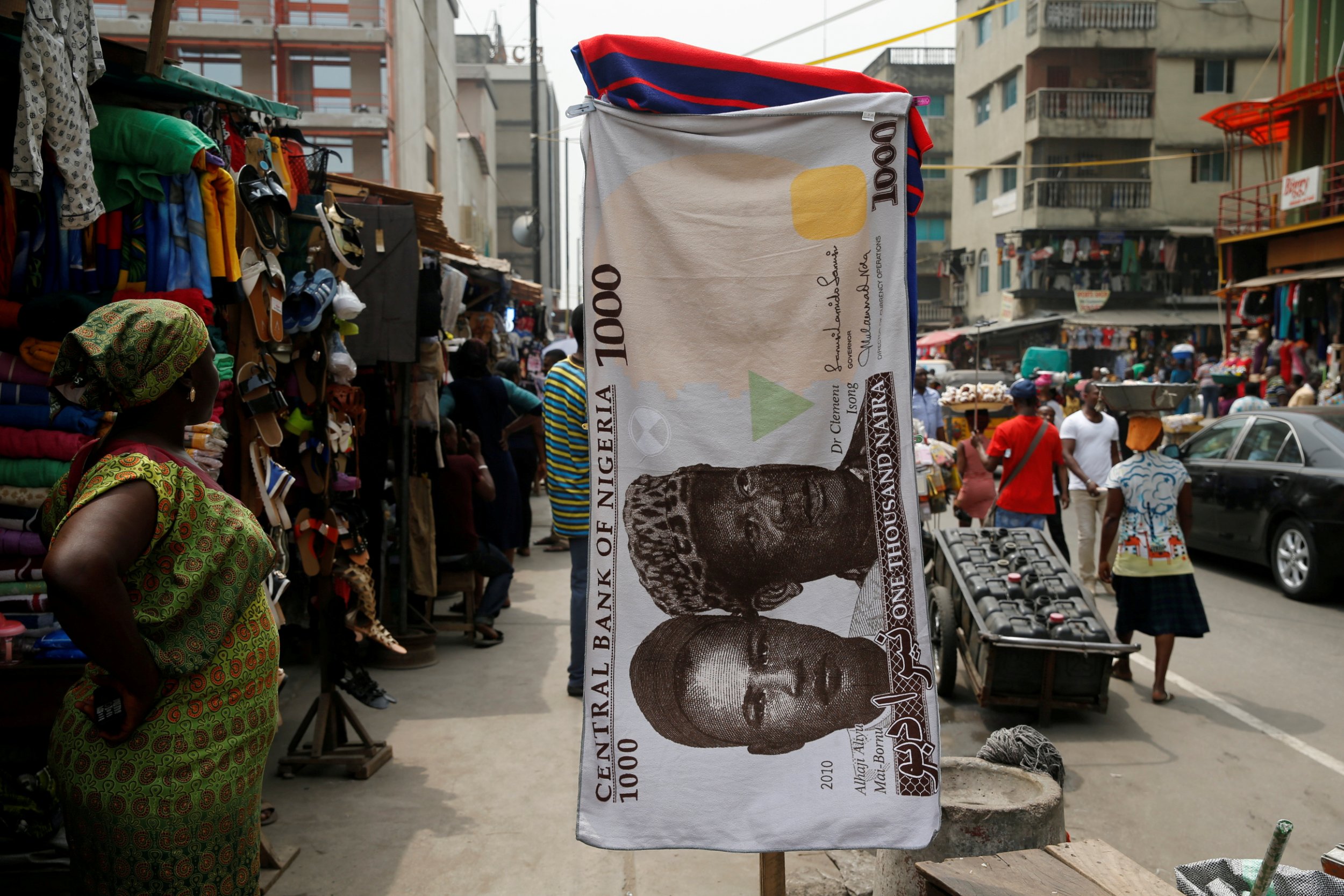 Nigeria's central bank has denied claims by one of its former governors that 20 percent of the currency in circulation in the West African country is fake.
In a budget hearing at the country's National Assembly on Monday, Obadiah Mailafia—a former deputy-governor of the Central Bank of Nigeria (CBN)—claimed that the huge amount of fake currency allegedly in circulation was having a negative impact on the economy. "Bad money chases away good money," said Mailafia, according to Nigerian news site This Day.
But in a statement on Wednesday, the CBN described Mailafia's claims as "spurious and grossly uninformed." The bank stated that the actual amount of fake currency in circulation in Nigeria between January and December 2016 was 0.0014 percent—equivalent to 14 counterfeit notes out of 1 million pieces of currency.
"While we acknowledge that no currency in the world is immune from counterfeiting, we make bold to state that the rate of counterfeiting in Nigeria has been very minimal due to appropriate policies put in place by the bank," the statement said.
The CBN also challenged Mailafia—whom it did not address by name in the statement—to provide empirical evidence for his claim that one-fifth of the Nigerian currency, known as the naira, in circulation was fake.
Nigeria's economy fell into recession in August 2016, prompted largely by a global fall in commodity prices and its oil production plummeting due to militant attacks. The country is heavily dependent on the oil and gas sector.
The value of the naira has been fluctuating since June 2016, when President Muhammadu Buhari ordered the CBN to remove a currency peg that kept the naira at 197 to $1. The rate fell as low as 506 naira to the dollar last week.