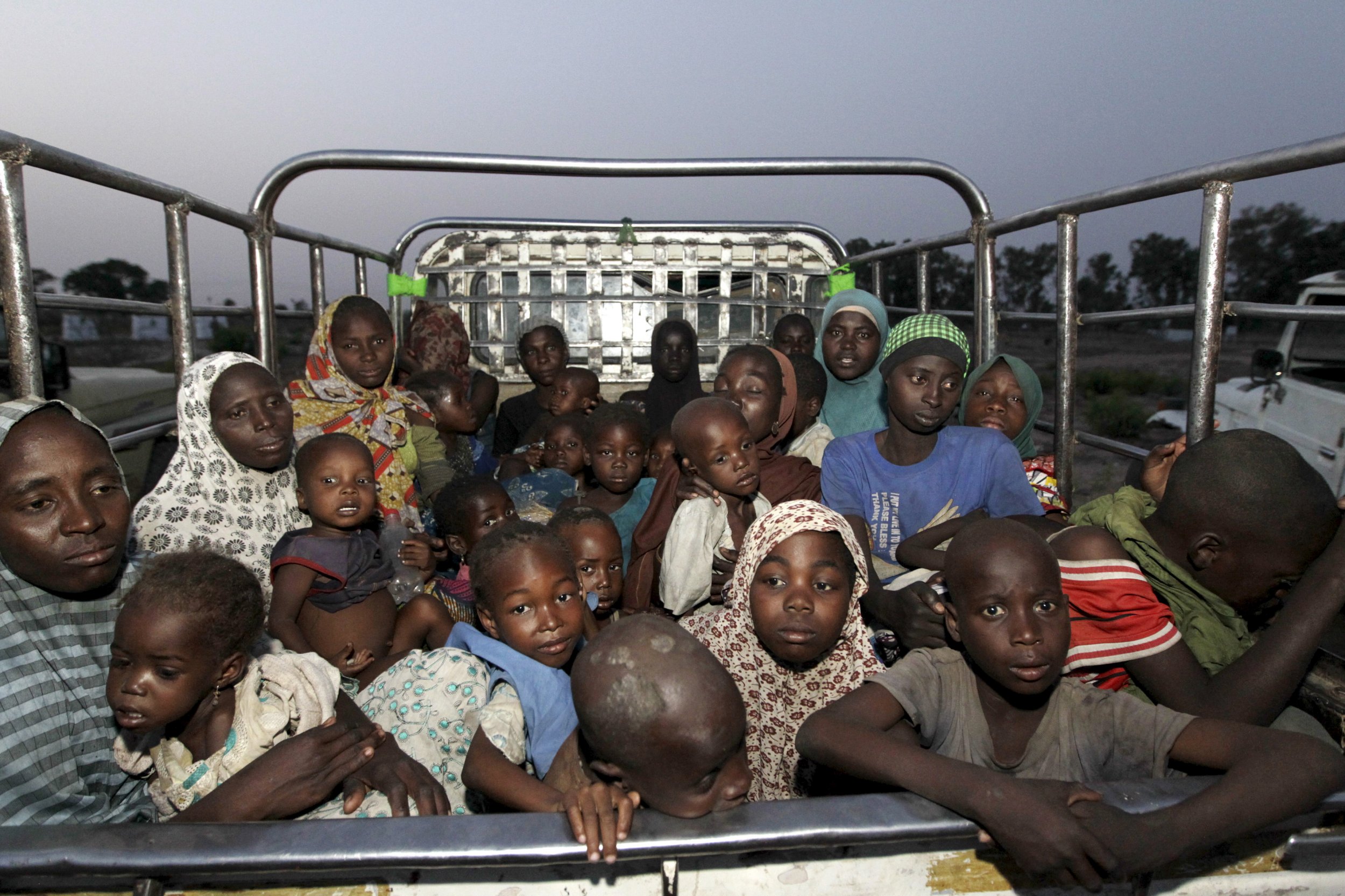 Nigeria's top Muslim cleric has called to an end of the practice of street begging by children to fund their Islamic education, which has been linked to recruitment by Boko Haram extremists.
Muhammadu Sa'ad Abubakar III, the current Sultan of Sokoto, said Sunday that the practice—known as almajiri—was "not representing Islam and must, therefore, be dissociated from Islam."
"Islam encourages scholarship and entrepreneurship and frowns at laziness and idleness as exemplified by itinerant Almajiri ," said Abubakar at a pre-Ramadan meeting of an umbrella group for Nigerian Muslims in Kaduna, northern Nigeria, the country's e-newspaper Premium Times reported.
The Sultan of Sokoto is the highest seat of Sunni Islamic authority in Nigeria and holds influence over the country's huge Muslim population. A 2010 Pew Research Center study estimated that 77 million Muslims live in Nigeria, the fifth-biggest population in the world.
The sight of young children begging is common in parts of northern Nigeria which have suffered from poverty and underdevelopment while cities in the oil-rich south, like Lagos and Abuja, have thrived. Almajiri children receive a few hours tuition per day from Islamic teachers that focuses on recitation of the Koran before being sent out to beg for food.
Nigerian officials have previously admitted that the itinerant children are vulnerable to recruitment by Boko Haram, the Islamist militant group that has killed thousands and displaced millions since taking up arms in 2009.
The former governor of Kano State, the biggest state in the north, told the Los Angeles Times in 2014 that there was "a very strong correlation between poverty, unemployment, illiteracy and the issue of insurgency and insecurity."
Read more: Why Nigeria's liberated Chibok girls face a long road to freedom
The sultan said that state governments must do more to provide welfare support for citizens, particularly children orphaned by the insurgency, and urged Muslims to donate to charity—a practice known as zakat in Islam—to help take the children off the streets.
Since being significantly weakened by Nigerian and military offensives, launched after President Muhammadu Buhari after he came to power in Nigeria in 2015, Boko Haram has stepped up the recruitment of children.
In the first quarter of 2017, the militant group used 27 children in suicide attacks, a 200 percent increase and nearly as many as the 2016 total of 30.
One recruitment tactic involves offering loans to impoverished young people looking to start businesses, then force the recipients to join as fighters when they are unable to pay back the loan.
The group is also notorious for kidnapping children: Amnesty International has documented at least 42 cases of mass abductions by Boko Haram since the start of 2014, many involving children. The most infamous was the abduction of 276 girls from their school in Chibok, in the northeastern Borno State, in April 2014.
The kidnapping sparked a global campaign titled #BringBackOurGirls. Eighty-two of the girls were released earlier in May in a prisoner swap for five Boko Haram commanders, but 113 still remain in captivity.