Nigeria: Niger Delta Avengers Claims to Have Struck Shell Pipeline Again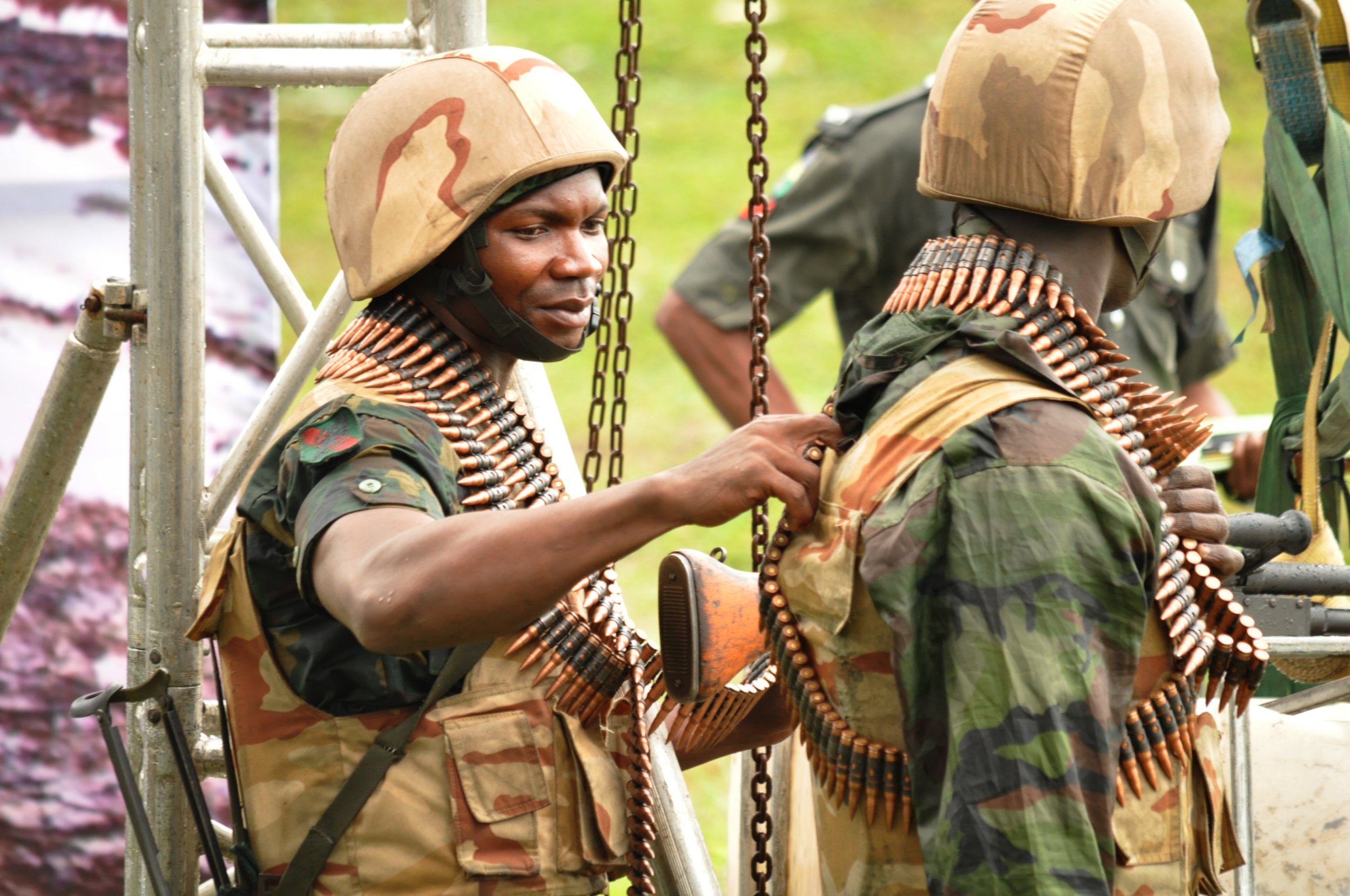 A Nigerian militant group claimed to have blown up a Shell oil pipeline on Thursday as the army said six people were killed by militants in a separate attack in the restive Niger Delta.
The Niger Delta Avengers (NDA), who has launched a series of attacks on oil facilities and pipelines in recent months, said via Twitter that it blew up a pipeline at Shell's Forcados terminal in the Niger Delta, a major oil-producing region in the West African country. Newsweek contacted Shell's Nigeria offices to ask for confirmation of the attack but received no reply.
The NDA said the attack was prompted after Shell failed to heed a warning not to go ahead with repair works. The group's first attack was on an underwater pipeline at the Forcados terminal in February, forcing Shell to declare force majeure—a contractual clause excusing the company from its obligations due to events beyond its control—on exports of high-grade crude oil.
The group also claimed on Wednesday and Thursday to have blown up three pipelines in the southern Bayelsa state—the pipelines connecting Ogboinbiri-Tebidaba, Clough Creek-Tebidaba and Brass-Tebidaba.
In a separate development, the Nigerian army said on Thursday that militants in the Niger Delta had attacked a houseboat belonging to state oil firm, Nigerian National Petroleum Corporation (NNPC). The militants killed two soldiers and four civilian staff in the attack, which took place on Wednesday in Warri, Delta state, southern Nigeria, the army said in a statement reported by Reuters.
The NDA released a statement on Thursday claiming it was not responsible for the attack. "Killing of sleeping soldiers is not our style. We promise the world that, in this process of liberating our people, not a single [drop of] blood of Nigeria[n] soldiers will be wasted despite the provocation," the statement said.
The Nigerian military has vowed to crush the NDA and other militants operating in the Niger Delta. Since the NDA launched its first attack in February, Nigeria's oil production has fallen by 800,000 barrels per day (bpd) to around 1.4 million bpd, meaning that Angola has leapfrogged Nigeria as the African continent's major oil producer.
Nigerian President Muhammadu Buhari was due to visit the Niger Delta on Thursday for the first time since he became president in May 2015 to launch a clean-up operation in the Ogoniland region, which has been affected by multiple oil spills in recent years, but pulled out at the last minute. The Nigerian presidency did not give an explanation for Buhari's no-show but an anonymous member of the NDA had reportedly warned that the president's life would be under threat if he visited the region, IBTimes UK reported. Nigerian Vice President Yemi Osinbajo attended the Ogoniland event in Buhari's place.